Money and politics are the main reasons for the FIFA World Cup being expanded from 32 to 48 teams, according to former Ireland manager Brian Kerr.
The FIFA Council confirmed on Tuesday that the expanded competition will take effect from 2026 onwards.
And Kerr believes that the tournament will become "farcical" as a result, while also convinced that the major influencing factor behind the decision was more countries getting a share of the increased profits that will be generated.
"It's always about money and politics, isn't it?" Kerr told RTÉ Sport on Tuesday's Drivetime.
"And obviously all the FAs around the world and the council that had a vote on this were supportive of it. We see them all coming out saying it is a great idea, as naturally there will be more money to be divvied out at the end of it.
"The profits will be somewhere between a half billion and a billion extra so there is more money to go around the associations. Although, it appears that the Germans and the Spanish are very much against it."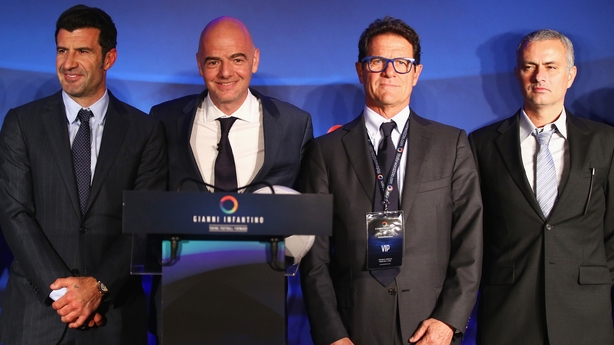 The former Faroe Islands manager also believes that the move to an expanded World Cup will also benefit the recently appointed FIFA president Gianni Infantino, who will naturally gather increased support from smaller nations worldwide.
"I don't think it was about the good of the game, I think it was about Infantino strengthening his political position," added Kerr.
"And at some stage, a lot of football people will say, 'will they not just get to 100 teams some time, and let anyone go who has the money to travel to wherever it is'.
"I think it's getting a bit farcical."
"Infantino built up his presidential campaign based on the fact that he was going to increase the numbers.
"We should have a quick look back at the World Cup in 2014 where a lot of teams from Africa and Asia finished last in their groups. And if there is going to be an increase in numbers, it is probably Africa and Asia who will get the biggest increase.
"It won't be the Europeans this time. They might go from 14 to 16. Africa will go from five to nine, Asia from four to eight.
"So there will be an increase in those teams from those areas. I don't think that is going to improve the type of football we will see. I don't think it will be a better tournament. It might make it more interesting with the range of countries.
"But they will also have to deal with the strong European clubs are very much against this expansion and look like they are going to take some measures to stop it but ultimately, I don't think it will work."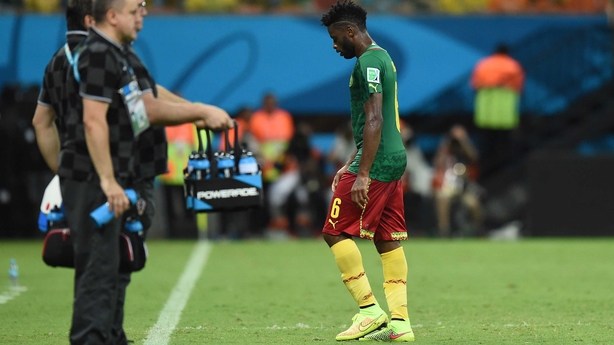 And while Kerr outlined his reasons for being against expanding the tournament, the former St Patrick's Athletic boss was also critical of the proposed format of future World Cup, where three-team groups will feature, while there is also a proposal for drawn group games to be decided by a penalty shoot-out.
"I think the introduction of three-team groups is the most farcical part of all," said Kerr.
"I've been involved in three-team groups before in international football. It used to be part of UEFA's structure for the underage competitions, but eventually they had to abandon the three-team groups as they were unfair, uneven and messy.
"The idea of bringing in penalty shoot-outs will bring a bit of spark at the end of the game but it might not mean the game itself is any better."
Kerr seemed resigned to the fact that it was only a matter of time before the expansion was introduced, as similar trends have happened in European football, with Euro 2016 increasing it's size from 16 to 24 teams.
"I don't think it will make for a better tournament but this trend has been growing for some time.
"We've seen it with UEFA increasing the European finals to 24, which is almost 50% of the nations qualifying for the finals.
"There has been pressure, politically, around the world for further representation from Africa, Asia, CONCACAF and Oceania over the years."