Chelsea head coach Antonio Conte believes Eden Hazard is revelling this season after buying into the Italian's vision for the Blues.
Chelsea play at Middlesbrough today at 4pm, rejuvenated after seeing their Premier League title defence unravel into a 10th-placed finish last term.
Hazard was integral in the 2014-15 title triumph, but failed to reach anything like the same performance heights last term, partly due to a niggling hip injury.
The 25-year-old Belgium playmaker this week revealed he met Conte in March to discuss the future, even though the then Italy head coach was only confirmed as Jose Mourinho's permanent successor in April and started at Stamford Bridge in July.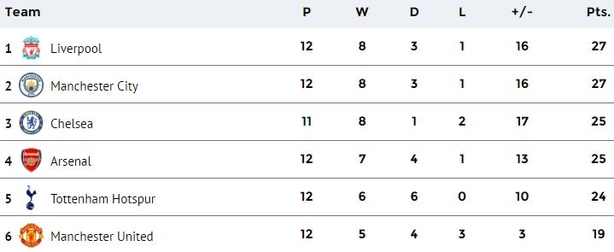 And Hazard, who has seven goals this season, appears revitalised.
"I like to see my players always involved in the project, in the idea of football," Conte said.
"You can see Eden is always involved in the game, not calm and off during the game.
"He's always a point of reference for his team-mates. I think he's fantastic (at) this. If you want to pass the ball, he's always in the right position to receive.
"To be a complete player you must do both phases, with the ball and without the ball. Eden is doing this and it's fantastic."
Chelsea have lost eight and drawn two of their opening 11 games ahead of the clash at the Riverside.
And Conte hopes Hazard can continue playing this season in the manner he has begun it.
"The season has just started," the former Juventus boss added.
"It's important to continue, to continue to work, to continue to work very hard, to have this commitment, this work-rate, during the training sessions, during the game."
Hazard, occasionally singled out for criticism by Mourinho, also understands his role within the team, that it is not all about him, Conte says.
"When we have the ball you can see that he can have freedom, but always to respect the other roles and the other two strikers, (Diego) Costa and Pedro," Conte added.
"For this reason always there is a rotation of these three strikers.
"In this system Eden is working a lot without the ball, but in a position more ahead than before. And for him it's better.
"For him (and) for Willian, for Pedro, also for Diego."
The system to which Conte refers is his much discussed 3-4-3, which the Italian switched to following September's 3-0 loss at Arsenal, which was the next Premier League game after the 2-1 home defeat to Liverpool.
Chelsea were leaking too many goals and chances to the opposition for Conte's liking and he decided to act.
He had begun the season thinking 4-2-4 would be his favoured formation, but Chelsea have won their last five Premier League games, scoring 16 goals without reply, with three at the back.
"Yes, I'm surprised at the speed to understand this new change," Conte said.
"(But) he players enjoy this type of football, this system. Every single player has his quality in this system."