Ray Houghton believes that Ireland are going through a transitional period and that performances will improve over the course of their World Cup 2018 qualifying campaign.
Martin O'Neill's side have drawn with Serbia and beaten both Georgia and Moldova in their matches to date, but there has been criticism in some quarters of Ireland's failure to hold possession or to dominate teams that are ranked much lower in the FIFA standings.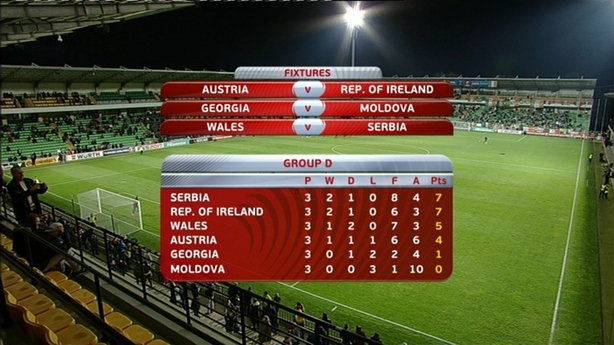 "The points tally is phenomenal," ex-Ireland midfielder Houghton told 2fm's Game On.
"The point we got against Serbia is going to be absolutely huge. That's a massive point, look what they've done since [beating Austria and Moldova].
"I see them being the ones that everyone else is trying to beat because I think they've probably got the strongest squad.
"From our point of view, [we've] seven points from the first three games, two of them have been away from home.
"We're going away in our next one against Austria. If we were to pick up anything there it would be very difficult for them to qualify from that position, because they've dropped two against Wales, three against Serbia.
"It's very tough from their point of view.
"So we've just got to try and keep our focus. Of course we want to play better football.
"The players want to play better than they are at the moment but with some of the injuries we've had, some of the changes, we've just got to try patch things up and work through matches and get results and that's what they've done so far.
"There's no doubt in my mind, the more games that we play if we get everyone back fit and well, we'll start to produce better football. It will come in stages.
"Remember, there's a transition within the Republic of Ireland international team.
"A lot of the older players are now making way, and some of the lads who are 24, 25, they are going to have to take on the mantle as the mainstay players, the ones that are going to get the results in games and it's not easy to take over."