We may only be a month into the new Premier League season, but Eamon Dunphy is already having doubts about the Jose Mourinho project at Manchester United and, in particular, is questioning the wisdom of bringing Paul Pogba back to the club.
Last Saturday saw United slip to a 2-1 defeat by neighbours Manchester City in a game where Pogba, the £100million summer signing, was anonymous, with many questioning the French international's positioning as part of a pair alongside Marouane Fellaini.
Dunphy, speaking on 2fm's Game On, isn't quite sure where exactly Pogba fits in the United set-up and adds that the player lacks the footballing acumen to really control a game. 
"For £100million he's nothing and he just doesn't have a position you can play him in," said the RTÉ analyst.
"Alex Ferguson was right to let him go. I think he saw what I've always seen is that this guy doesn't have a game.
"He does nothing well enough and doesn't have a football brain. He takes up the wrong positions all the time. I don't see anything in him and I think he will be a spectacular failure."
Fellow Game On analyst Alan Cawley remarked that Pogba "was haring around the place like a headless chicken" against City and added that Mourinho urgently needs to find a position for the 23-year-old if he is to justify his hefty price tag.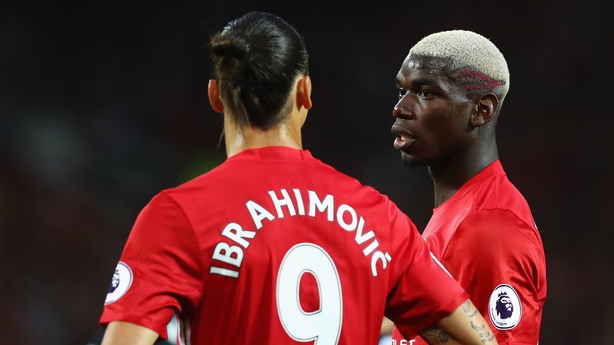 "If you're going to spend £100milion then you're talking Messi and Ronaldo - a player that will get you 50 or 60 goals in a season - a game changer who will win a league for you," remarked the former Shelbourne player.
"What you see from Pogba are glimpses, little cameos in games. Cameos are not good enough. You need to be doing it week, in week out in the big games.
"They come no bigger than the Manchester derby. He was haring around the place like a headless chicken. That's not good enough when you're up against players like De Bruyne and Silva.
"Mourinho needs to find a position for this fella. The only position that I can see him in is behind Ibrahimovic in a free role - that is to play him in a luxury position."
As to whether Manchester United can win the title under their new manager, Dunphy can't see it happening and questions the purchases that Mourinho made over the summer.
"Mourinho has major problems and they are not going to go away. Everybody he bought in the summer is questionable.
"Even if you paid £50million for Pogba, you would say 'wow'.
"I think Jose may have lost the plot permanently. Ibrahimovic won't be in the team at Christmas. He may knock over little teams but he's not a big game player.
"He looked overweight and tired after 20 minutes, so did Pogba and Wayne Rooney. And the new centre-back Eric Bailly seems to be a bit of a headbanger."