Ireland's post-major-tournament record is not impressive.
Despite the stats showing that the team won three, drew one and lost one of their opening qualification ties after appearing at a showpiece event, only once in five attempts has the side made it to the next championship finals – and that was 26 years ago, Euro '88 and Italia '90.
As Martin O'Neill's men begin their World Cup 2018 qualifying campaign against Serbia this evening (7.45pm, live on RTÉ Sport), we look back at how they fared in their opening ties following European Championship and World Cup appearances.
POST EURO '88 - WORLD CUP 1990 (ITALY)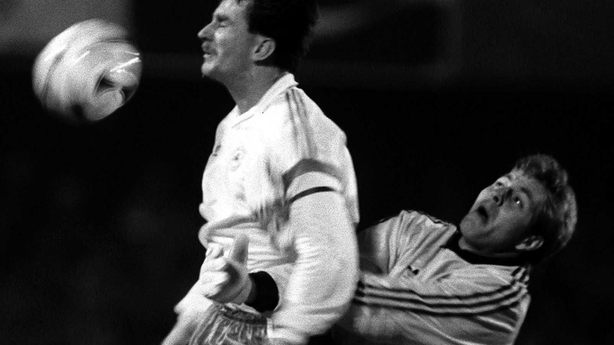 Post Euro '88, where Ireland came within eight minutes of a semi-final place, Jack Charlton's men faced a short trip up to Belfast and came away from Windsor Park with a point after 0-0 draw with Northern Ireland. That was followed up by a 2-0 loss away to Spain but the Boys in Green recovered to qualify for Italia '90 by finishing in second place in Group 6.
POST ITALIA '90 - EURO '92 (SWEDEN)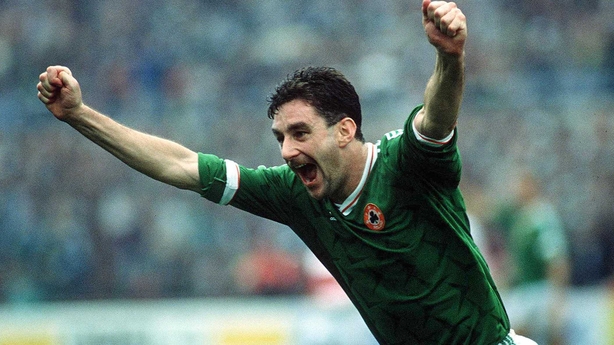 After the highs of Italy – with magic moments provided by Kevin Sheedy, Niall Quinn, Packie Bonner and David O'Leary – Ireland hosted Turkey at Lansdowne Road in their first game on the road to Sweden for Euro 1992. A hat-trick from John Aldridge, plus strikes from O'Leary and Quinn, got Ireland off to the perfect start with a 5-0 win, but home and away draws against England and Poland meant Ireland would miss out.
POST USA '94 - EURO '96 (ENGLAND)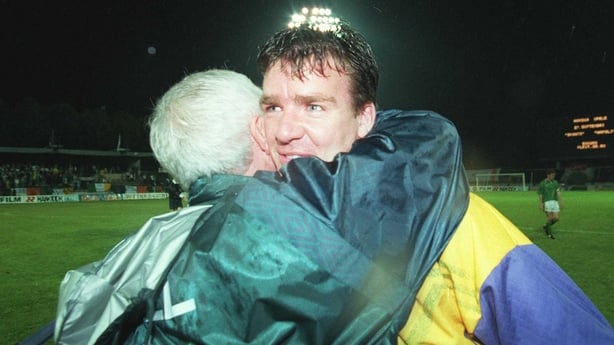 Following the glamour of a World Cup in America, and a famous victory over eventual finalists Italy, Ireland began their attempt to qualify for the European Championship in England with a 3-0 win away to Latvia, the goals coming from Aldridge (2) and John Sheridan. But defeats to Austria (home and away) and Portugal meant that Ireland ended up in a play-off against Holland, with the Charlton era coming to an end after a 2-0 loss at Anfield.
POST JAPAN & KOREA 2002 - EURO 2004 (PORTUGAL)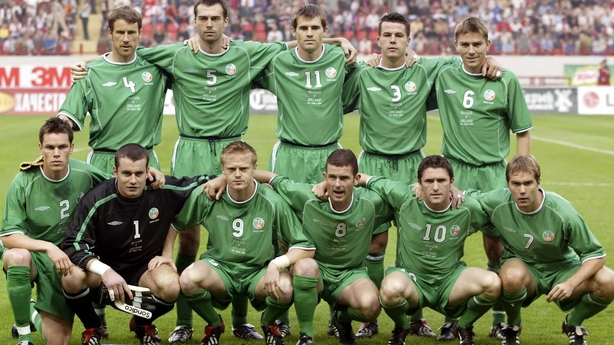 Mick McCarthy took Ireland to the last-16 stage of World Cup 2002 but a loss to Russia in the opening fixture of the 2004 qualifiying was the catalyst for the former Ireland captain's departure. Ireland were outplayed by a lively home side and goals from Gary Doherty and Clinton Morrison proved only consolations, with a Phil Babb own goal completing a 4-2 scoreline. Ireland, under Brian Kerr, finished Group 10 in third place.
POST POLAND & UKRAINE 2012 - WORLD CUP 2014 (BRAZIL)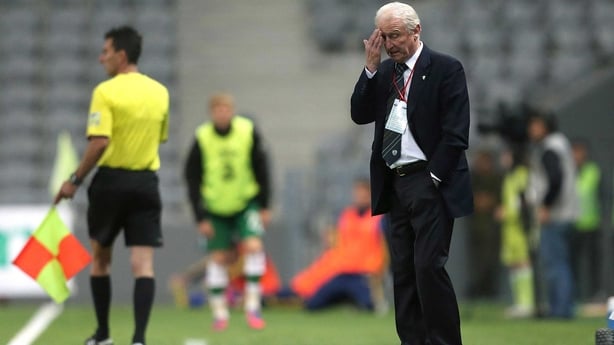 After a barren spell of 10 years Giovanni Trapattoni brought Ireland to Euro 2012 but there was nothing but heartache in Poland as the team fell to three defeats in the group. Next up for the under-fire Italian was a trip to Kazakhstan where Ireland were outplayed and required late strikes from Robbie Keane (pen) and Kevin Doyle to claim a 2-1 win. It set the tone for a massively underwhelming campaign that saw Trap depart after back-to-back defeats to Sweden and Austria that ended interest in a summer trip to Rio.