Serbia skipper Branislav Ivanovic has warned his side the Republic of Ireland could be their most difficult opponents on the road to the 2018 World Cup finals in Russia.
The teams go head-to-head in Belgrade on Monday evening (7.45pm, live on RTÉ2) as Group D gets under way and the Chelsea defender has singled out Martin O'Neill's men as a major threat as they, Wales, Austria Moldova and Georgia chase one automatic qualification berth.
While the Republic may no longer be able to call upon Robbie Keane, they do still have threats and Ivanovic has seen enough of the likes of Shane Long and Jonathan Walters in the Premier League to know he and his team-mates will have their hands full at the Crvena Zvezda Stadium.
He said: "Ireland is a very difficult opponent to start the qualification with - I would say the most difficult, probably - but if we play like we did and like we have trained for this type of play, then we can do well.
"Ireland is an opponent that needs to be respected, that demands respect, and what I am especially impressed about is their level of continuity.
"They have been playing together for a while, there's a nice mix of young players and players with experience, and it might be the fact that I have played in the Premier League for so long that I understand how difficult an opponent Ireland really is.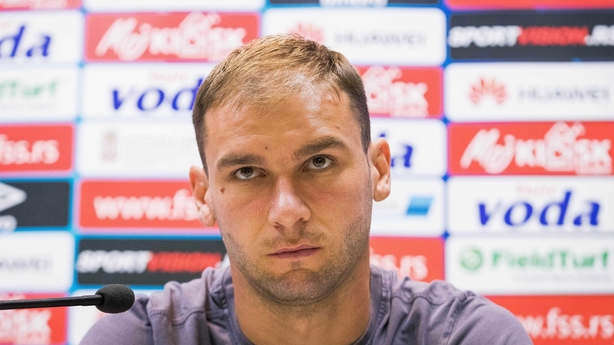 "They are aggressive and they make up for any faults that the team might have by giving their all every second, and each of the players - and especially the two that you mentioned (Long and Walters) - are very difficult to defend against."
The @FAIreland squad training ahead of Serbia match. Coleman and O'Shea taking part @RTEsoccer pic.twitter.com/ub5zmrC1BJ

— Tony O'Donoghue (@Corktod) September 4, 2016
Serbia go into the campaign having undergone something of an overhaul with new head coach Slavoljub Muslin charged with the task of taking the nation to the finals of a major tournament for the first time since the 2010 World Cup in South Africa.
Ivanovic admits not making it to the big stage during the intervening period has been painful - their cause has not been helped by the abandonment of qualifiers against Italy and Albania because of crowd and on-field trouble respectively in recent years - while the Republic and Wales excelled to differing degrees at the Euro 2016 finals this summer.
He said: "The biggest disappointment for a player and for a professional is not to be at the highest level of competition at major competitions like European Championships, like the World Cup, and we are the ones who are most to blame for this.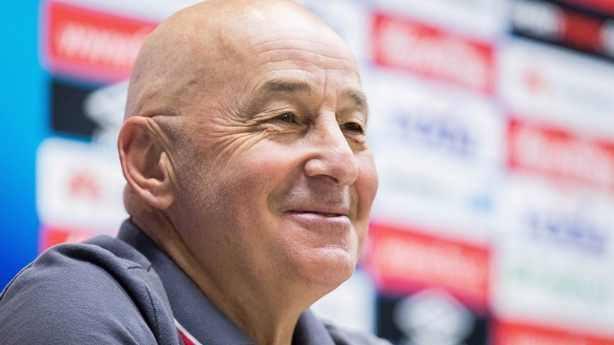 "Of course, there were a couple of situations that were not up to us and that were not our fault, but these things happen and I think we are ready to go forward now.
"I know that this is a difficult opponent and there are some difficult opponents in this group, but I also recognise the quality that Ireland and Wales and other teams like this have and I'm not surprised that they made it to the European Championships."
Muslin, who will be without key duo Aleksandar Kolarov and Nemanja Matic through suspension, has been at the helm for around four months and has sought to marry discipline to what was an already talented squad.
He has stressed the importance of getting their qualifying campaign off on the right foot, but also reminded onlookers that his side's fate will not be decided on Monday.
He said: "Serbia will be going into each match playing for a win whether we play at home, whether we play away, and especially since our first match in the qualifiers is at home, we will be going for the three points.
"This match is very, very important to start well, but it is not crucial. There are many more games to come and it is a long qualifying period."