Roy Keane sees shades of Denis Irwin in Seamus Coleman's emergence as one of the Republic of Ireland's new leaders.
The 27-year-old Everton full-back ended the Euro 2016 finals as captain of his country with Robbie Keane and John O'Shea watching from the bench, and with Keane now having entered international retirement, he is a strong candidate to replace him on a full-time basis.
Coleman has not played for his club this season because of an ankle injury and is fighting to be fit for Monday night's opening World Cup qualifier in Serbia, but assistant manager Keane is confident he will have a big role to play in the coming years.
He said: "I think he leads. Would I compare him to Denis Irwin? I don't mean in the football sense, but the way Denis played. Denis led by being a brilliant player and Seamus Coleman is the same type of player.
"He leads by the way he plays, and that's by being a brilliant player and a good lad. He doesn't look like he gets too high one way and too low the other, he's just a real Steady Eddie - and I mean that in the nicest possible way, just like Denis was.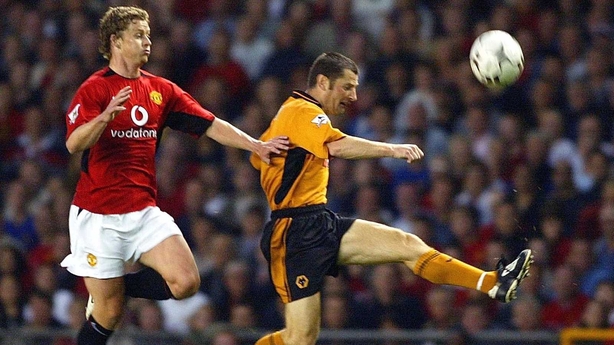 "Just the fact that I'm talking in the same breath as Denis Irwin tells you what I think of Seamus. I don't do that with many players, not in terms of comparing them to Denis."
Coleman trained in Abbotstown on Friday morning, as did central defender John O'Shea, who has been nursing a hip problem, but the younger man remains the bigger doubt.
He was one of those to enhance his reputation in France this summer, along with 24-year-old midfielder Jeff Hendrick, whose reward was a big-money deadline-day move from Derby to Premier League Burnley.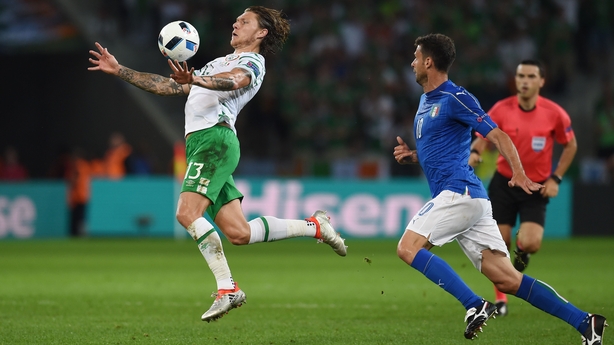 Keane said: "I have always liked Jeff. He has matured over the last year or two. He's probably played better in international football than he has at club level, maybe.
"He had a few injuries last year, to be fair, for Derby. He missed a bit of the run-in with them, but I'm not surprised Jeff has got his move.
"He's gone to a good club in Burnley and from a selfish point of view, we obviously want all our players playing at the highest level, in the Premier league or abroad as one or two have tried. I think it's good news all around."