Karim Benzema just doesn't get the applause he deserves.
He's an unsung hero at Real Madrid, where he will lead the club's attack in tonight's Champions League final in Milan (Live on RTÉ2 from 7pm, live blog on RTÉ.ie) against city rivals Atlético Madrid.
At 28, with 46 goals to his credit, he is already one of the all-time top scorers in the competition's history.
This season, he had a better goals-to-minutes ratio in La Liga than team-mate Cristiano Ronaldo and Barça's Lionel Messi.
More importantly, given Benzema's introverted nature, he's the perfect foil for Ronaldo's over-sized ego. The supporters at the Bernabéu can't warm to his cool demeanour. In France, his native country, he's unloved for more complex reasons.
Benzema grew up in Bron, a poor working class neighbourhood in Lyon. He joined Olympique Lyonnais as a nine-year-old.
"He was this kid that lacked a bit of confidence," says Robert Valette, who coached him for OL's reserve team.
"He was chubby. He was very shy. He could easily go undetected. He'd never put the spotlight on himself. In a group, he would integrate himself very well. He was always loved. He was never a troublemaker. The problem was when he was with his friends."
At 15, the club enrolled him at Tola Vologe, a boarding house for their academy players, Valette said. Among other strictures, the players had to be in bed by 10:30pm.
"Karim was the only player from Lyon who was taken into the OL infrastructure," says Valette. "The club wanted to isolate him from that milieu to protect him. It worked. He thrived."
But once he turned 18, Benzema had to leave the boarding house. "He started making lots of money, and his old friends were still there, hanging around," Valette continues. "He didn't buy a fancy place. He went back to the 'hood. He never cut the cord."
Benzema's best mate, for example, is a childhood friend called Karim Zenati.
Zenati is allegedly at the centre of the sex-tape scandal involving Benzema. In July 2015, French police began investigating a blackmail case. A criminal gang was attempting to extort money from Mathieu Valbuena over a sex tape of the Lyon player and a woman, recorded on a mobile phone. Valbuena (below, with Benzema) has been a team-mate of Benzema's for France.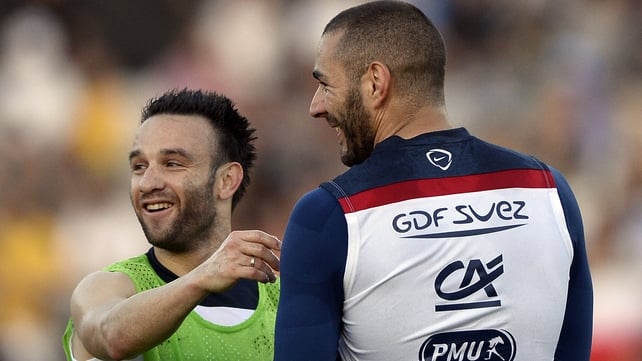 Three blackmailers contacted Zenati, looking for him to persuade Benzema to get Valbuena to cough up. In November 2015, Benzema was detained overnight in a Versailles police station for questioning about the extent of his involvement. He denied any wrongdoing.
According to the Guardian newspaper, he told detectives he spoke to Valbuena at a France training camp in October about the sex tape on behalf of "a childhood friend", but believed he wasn't doing anything untoward.
The transcript of a reported conversation between Benzema and Zenati in October 2015, published by the French newspaper L'Equipe doesn't show Benzema in a good light. He laughed and joked about "piranhas" who "will eat" Valbuena.
There is a nasty edge to the media coverage in France about Benzema. "He's paying the price for his genes, for his background."
According to the transcript, he said: "I told [Valbuena], 'I'm here to help matters. You need to see this guy. ... If you give me your number, I will give it...to my friend. He will come to see you in Lyon. You will discuss it. ... Well, it's your life, but I warned you, eh?'
"I said to him that if you want the video to be destroyed, come see my friend in Lyon."
In December 2015, Benzema was suspended from playing for France.
"Valbuena is an exceptional man," Noel Le Graet, president of the French Football Federation (FFF), told reporters, adding condescendingly: "Then there's Benzema. He was born in a difficult district and he hasn't changed his friends. What's obvious is he has been keeping some bad company."
Raymond Domenech, the former France coach who gave Benzema his international debut in 2007, says: "What happened is difficult to explain. It's not only a question of money. It broke the trust with a team-mate. That is difficult [to repair], but Benzema did it without thinking. I think his friend said, 'Hey, it's not a problem -€100,000. He can pay it.' Benzema never understood what was happening."
There is a nasty edge to the media coverage in France about Benzema. "He's paying the price for his genes, for his background," says Valette.
Benzema's religion, Islam, is important to him. He doesn't drink alcohol or eat pork. Real Madrid's medical team has devised a nocturnal eating schedule that enables him to play while fasting during Ramadan.
Gilles Dumas, founder of Sportlab, a sports image consultancy firm, says Benzema's Islamic background is a touchy subject in France. "It's taboo, especially at the moment with ISIS," he says. "Nobody wants to speak about it because there are many Algerians who have integrated well in France. Zidane is the most visible example."
Dumas believes Benzema would do better if he smiled more. "Zidane (below) didn't behave perfectly," he says.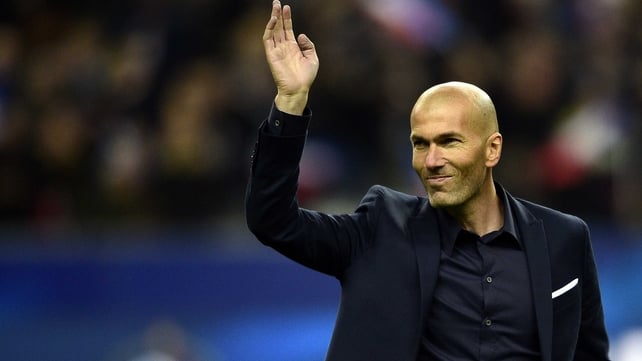 "He got a lot of red cards. There were problems with his family, but always you saw Zidane smiling. He could disarm with those very clear eyes. Benzema is reserved. He's not sympathetic."
Dumas believes it doesn't help Benzema's image that his full beard makes him look "like a terrorist".
"We never see Zidane with a beard," he says. "We have a big problem in France with Jean-Marie Le Pen's National Front party. About 35 per cent of the population supports it. For these people, it is easy to say, 'Benzema's not a good guy. He's Algerian.' Nobody says that in the media, but I'm sure that many, many people think it."
Benzema gets stick for not singing the French national anthem, "La Marseillaise", before matches, but neither did Zidane or Michel Platini, whose father was an Italian immigrant, but Platini scored a lot of goals for France, including nine in the finals of Euro 1984 when France triumphed.
Benzema won't get the chance to score any goals this summer, when France hosts the Euro 2016 tournament.
In April, he tweeted confirmation that the FFF wouldn't be selecting him. It's a tragedy, reckons Valette: "When you think this player is not going to play at Euro 2016, you want to kill yourself. He's the best player of his generation."