Former Liverpool midfielder Dietmar Hamann is confident that his old side can lift the Europa League trophy when they face Sevilla in Wednesday's final in Basel.
Jurgen Klopp's side finished eighth in the Premier League after an uneven campaign but they are now just one win away from silverware and a lucrative place in the Champions League group stages.
Hamann was taken with Liverpool's attacking verve as they recovered from deficits in both their quarter-final and semi-final ties, beating Villarreal 3-0 at Anfield in the last four to book their place in the decider.
"I make them favourites," he told RTÉ Sport. "They've been very impressive in the last two rounds.
"They came back from a near-impossible position against Dortmund to turn that tie around and then they beat a very good Villarreal team, that finished fourth in the Spanish league, very convincingly.
"The way they took them apart at Anfield in the return leg was very impressive and this is why I think they'll lift the trophy on Wednesday.
"They came back from a near-impossible position against Dortmund to turn that tie around"
"It looked easy. It probably looked easier than it was. The professionalism they showed, the confidence they showed and the decision-making they showed on the night was just excellent. That Villarreal team beat Napoli, who have a very strong side.
Liverpool's Spanish opponents are chasing a third Europa crown in succession after beating Benfica on penalties in 2014 and edging Ukraine's Dnipro Dnipropetrovsk 3-2 last year.
"Sevilla have got a great record.They've won it four times in the last 10 years but whether that counts for anything come the game..." mused Hamann.
"There'll be a lot of players in the team last year who won it before so that might be a slight advantage but I think they're up against a stronger team than they've played in recent years."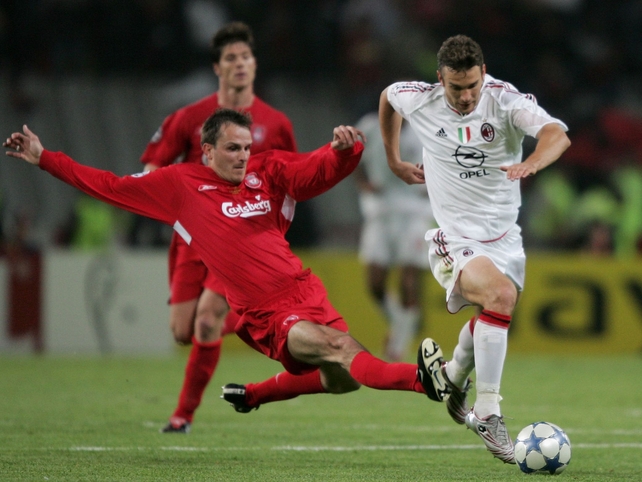 Hamman, who played in the last Liverpool team to win a European trophy in 2005, is convinced that victory in Switzerland could be pivotal to his fellow German Klopp's attempts to revive the Reds' fortunes.
"For one, it's winning a European trophy in his first season, which  would be massive and then there's that added bonus of going into the Champions League," said Hamann.
"In terms of money, we're talking about £25m/£30m to go into the Champions League, but in terms of developing a team and getting players into the football club the value is a lot more.
"You do attract better players. And the players who are there, once you get that European trophy under your belt, the confidence and trust in each other will be bigger.
"As a team, lifting that trophy would make an unbelievable difference."
Though Liverpool have often looked defensively fragile this season, recording only 11 clean sheets in the Premier League, Hamann believes they have tightened up at the back and have enough firepower upfront to outscore opponents - as in their quarter-final win over Borussia Dortmund when they overturned an aggregate deficit of 2-0 and then 3-1 to win 4-3.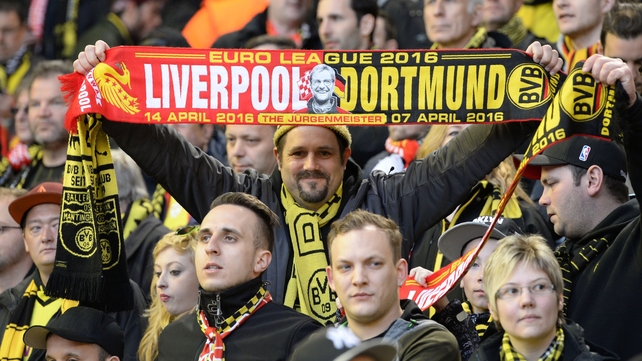 "Liverpool haven't been the most consistent but they are a very dangerous side," he said. "Once they get rolling and they're in full flow, it's very hard to stop them. I think they have too much going forward
"Mamadou Sakho (suspended due to a failed drug test) is a big loss but Dejan Lovren has done a lot better and they've looked a lot more  defensively sound and solid," he said.
"Fingers crossed that's the case on Wednesday. At the same time, going forward, you always know that they pose a threat.
"They've got so many matchwinners going forward that even if you concede one or two there's always potential that they'll score three or four.
"There was talk Divock Origi might be back. If he isn't fit, I would expect Daniel Sturridge to start. Christian Benteke, even though he scored in the last game, hasn't featured a lot."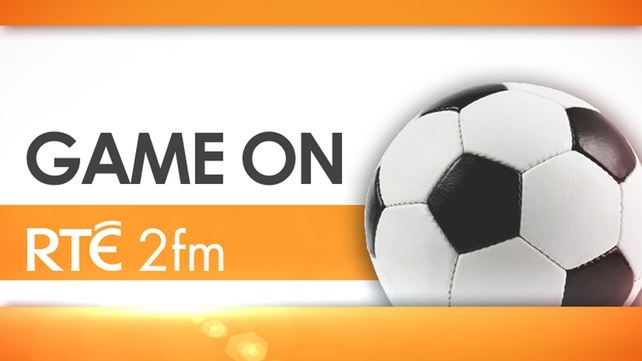 Didi Hamann will appear at 2FM's 'Game On Live with Three' roadshow series over the next month along with presenter Hugh Cahill, RTÉ Sport's Darragh Maloney, Eamon Dunphy, Ireland legend Ray Houghton, and special surprise guests.
The experience will include live shows at three venues in Cork, Galway and Dublin, and will give fans the opportunity to attend live events including expert panel discussions focusing on the upcoming UEFA Euro 2016.
The first show will kick-off in Cork City Hall on Monday, 30 May, the evening before the Republic of Ireland's final friendly before the tournament, against Belarus. The second event will take place in Galway on Thursday, 2 June in the Galway Town Hall Theatre, and the third show will take place the day the Irish team leaves for France on Wednesday 8th June in the Aviva Stadium.
To be in with a chance to win tickets to live shows for you and three of your friends, visit Three.ie/plus and tune into 2fm's Game On and 2FM shows.
We have two tickets to give away to the Cork show this week, visit RTE Soccer on Facebook or Twitter for more details now.