Ireland manager Martin O'Neill has hailed Leicester City's 'fabulous' and 'extraordinary' Premier League title triumph.
Former Foxes boss O'Neill was previously City's most successful boss, having led them to two League Cup victories.
He was delighted to hand over this crown though and saluted Claudio Ranieri's outsiders for proving romanticism still exists in football.
"It is absolutely extraordinary," he said.
"The team has lost three games. That in itself is a fantastic achievement. But to go and win the Premier League in this day and age when money seems to count, it is absolutely fabulous.
"Romanticism is still alive in football and that is great news for everyone.
"Leicester City have shown the way, shown how it can be done and great credit to all of them. To the players, the manager who has been terrific, the back room staff who have assembled the team. It's been a team effort from start to finish."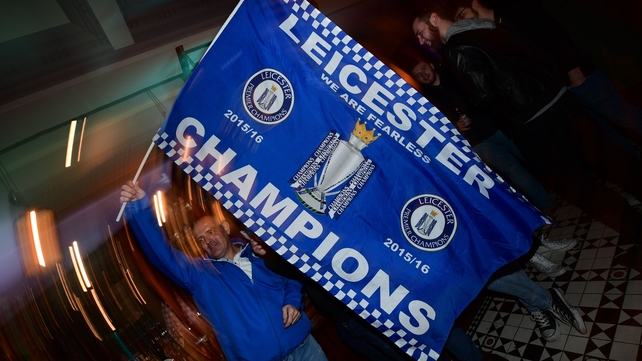 City were 5,000-1 no-hopers at the start of the season but their remarkable triumph was sealed with two games to spare when Tottenham were held 2-2 by Chelsea on Monday night.
"It's the greatest achievement, obviously, of the century, although that's just 16 years old," the former Northern Ireland international said.
"And I think since Nottingham Forest way back in 1977-78, when I was a member of the team that came up from the old second division and won at the first time of asking, this is the greatest achievement since then."
"It's the greatest achievement, obviously, of the century." - Martin O'Neill
The Foxes have two games left in the Premier League – against Everton at home next Saturday and then away to Chelsea, last season's champions, on Sunday, May 15.
They will receive the trophy at the King Power Stadium next weekend.