Liverpool manager Jurgen Klopp believes their first European meeting with Manchester United is "the mother of all games".
The German did little to play down the highly-anticipated clash with their arch-rivals in the last 16 of the Europa League but, despite the animosity which has existed between the two clubs, he insists United are not the enemy.
He even had some sympathy for counterpart Louis van Gaal after the criticism the Dutchman has faced this season.
"I don't believe in enemies in football; I believe in real opponents," said Klopp. "I have absolutely no problem with Louis van Gaal but the last thing I want is for him to win.
"You can play your best friends but if [they are] in the wrong shirt for 95 minutes you can forget everything, all the common experiences in your life. Games like this are the mother of all football games."
"We've played a lot of times against each other; Van Gaal one of the best managers in the world." - Jurgen Klopp
Van Gaal is under scrutiny again as, after four successive wins in three different competitions, defeat at West Brom cast the spotlight back on him.
Former Borussia Dortmund boss Klopp faced the Dutchman when he was in charge at Bayern Munich and believes he has been unfairly treated in England.
"United lost their last game but a few weeks ago there was a lot of pressure on LVG and Manchester United and they handled it well and came through," added Klopp.
"If you listened to all the things you [the media] said and wrote you could think there were big problems and three games later they were close to the Champions League.
"We've played a lot of times against each other; he's one of the best managers in the world.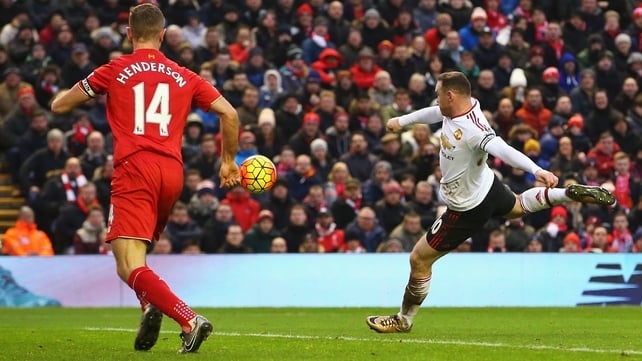 "I'm really pleased he could change the situation a little bit [at United] because with his long, successful career it is not okay at the end your colleagues give him, or the world, the feeling he had absolutely no idea about football because that is not true, he has proved it 20,000 times or more.
"It was a difficult situation and maybe they are not completely through and we want to make their problems bigger but in the end I am pleased for him he changed things a bit.
"He changed enough so now we can win again and we don't have to be sorry for Manchester United."
Van Gaal has a 100% record against Liverpool in his four matches since taking over but Klopp does not think that will have any bearing on Thursday night.
"I was here for only one of these games," he said. "We lost and maybe we didn't play our absolute best but we played good enough to win the game but in the end it was one moment what decided the game.
"I don't think this is the only thing I need to know. We are not too far away from Manchester United; they have won the last four but that means nothing.
"It would mean more if they were much better and had much more quality but it is pretty close. I would say we are both in a good moment."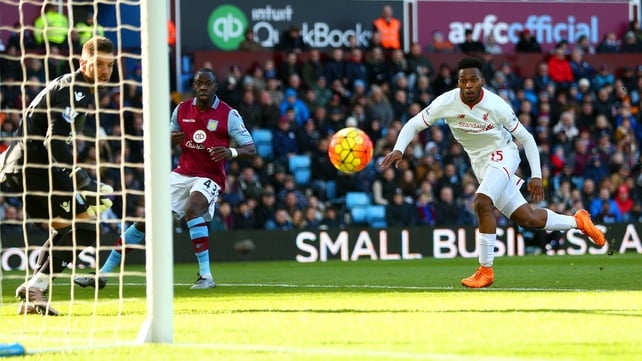 Liverpool are in a much better state now than they were back in January with the likes of Daniel Sturridge, Philippe Coutinho and Divock Origi all now available after missing the league encounter at Anfield.
"This will be a completely different situation, that's for sure," said Klopp. "I'm not sure who will be ready yet but we are in a better situation clearly.
"We have more available and can make changes when we want to. To us that now is our job - we have to use that situation in the moment because no-one knows how it will be next week, it's the best moment for us to play these important games."
Klopp believes the tie - Liverpool with their eight European trophies, including five European Cups, and United with their five, including three European Cups - is probably worthy of a greater stage but felt it showcased the strength of the Europa League.
"What is Champions League level? I saw a lot of rubbish games at Champions League level," he said.
"Liverpool and Manchester United want to always be part of it but I always said the Europa League is a very exciting tournament.
"There's a long way to go but we can see the [finish] line. There's only top quality teams in this tournament.
"From now on it's something like a small Champions League. We can't change we're not in the Champions League but we can only do our best to change it in the future."
Away from the match, academy 18-year-old Pedro Chirivella has signed a new contract taking him up to 2020.