Arsenal don't have the "balls" to win the Premier League title this season and the Gunners' fading hopes of winning this year's title is a result of the players at the club lacking resolve and resilience.
That is the opinion of RTÉ football pundit Eamon Dunphy who believes that the manager's "fetish" with technically gifted players has resulted in there being no leaders in the Arsenal dressing room.
Arsene Wenger's side are currently five points off leaders Leicester in third place in the chase for this year's title and sit three points behind north London rivals Totteham.
"There's nothing new in this," said Dunphy, speaking on RTÉ 2FM's Game On. "Arsenal find themselves in this position almost every season; when it comes to the big clubs and the big games, they don't have the mentality, they don't have the resolve, they don't have the balls to go and do it.
"What they lack is the resolve that champions have. All the champions in any sport have this resolve to get the job done.
"To meet the challenge when it comes, wherever it comes, and at this stage of the season, when you have a chance to win something, resolve is what you need, in the dressing room, on the training ground, but most importantly when you take it onto the pitch in big games like yesterday and they just don't have it."
And while Dunphy admits that he is a fan of Wenger and his approach to playing the game, he believes that questions will inevitably be asked of the coach who has not signed the right players to bring the resilience needed to take the title back to the north London club for the first time since 2004.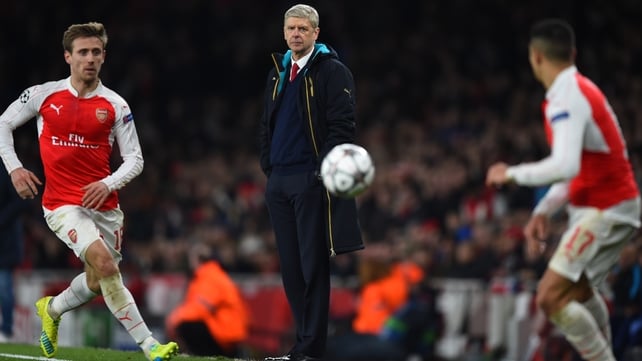 "It's the kind of players that he signs – I'm a big admirer of Wenger really – he signs technically gifted players, but they don't have the resilience and they don't have a leader, apart from Sanchez, nobody.
"And it comes down to the players you sign and look to sign and he has not had that kind of player in the team in the last decade. To win things you have to have that resolve – to finish in the top four, no.
"So I think there are major question marks about Arsene Wenger's approach to the game; it's almost a fetish he has now for players who are technically gifted. Sanchez is an exception but you can't have one guy doing it."
Dunphy is convinced that Arsenal need players with the right mentality and if they had such players, they would have gone out and beaten Manchester United on Sunday, instead of losing 3-2 to a team that are "dying on their feet".
"You can't win anything unless you have people with hard mentalities. It's the mentality that you need to go out in that stadium at Old Trafford against a Manchester United team that is dying on its feet and take them.
"Tony Adams had it, John Terry had it, Roy Keane had it, that kind of player. Patrick Vieira, in a previous Wenger team, had it in spades, big time players for the big game to put their foot in, they're not going to lose, they're not going to shirk any challenge that comes.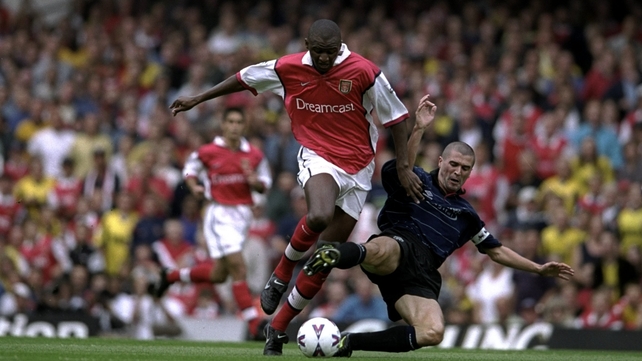 "It is a mentality that you have to have in your squad but it has to start with somebody – that's where the leaders kick in and they don't have it."
So if not Arsenal, who will win this year's title?
Dunphy admitted that he is not entirely sure where the league trophy will be heading this year but it is safe to say that he has not been overly impressed with this season's fare and is hoping that the title is not going to end up at the Etihad Stadium in Manchester.
"I don't know is the honest answer. I think Man City are a team of cheats. They are vagabonds; they should send the FBI in there. The money they are earning and they won't put a shift in, even in the cup final.
"Spurs have it in them but it will be a non-vintage year, it will be probably the lowest points total ever.
"That won't upset the champions, but people like us who have to do analysis, you'd have to say, 'well done you, but it didn't do much for me, how was it for you, baby?'"