Bolton have been given two weeks to put the finishing touches to a takeover with the Sports Shield Consortium after owner Eddie Davies agreed to sell his shares to the Dean Holdsworth-led group.
On Monday a High Court judge granted Wanderers another 14-day extension to the winding-up petition brought against them by HM Revenue and Customs and, in that time, former Bolton striker Holdsworth will take control from Davies at the Macron Stadium, providing his consortium gets Football League approval to be the new owners.
A club statement read: "Bolton Wanderers can announce that the club has today been given an adjournment of 14 days by the High Court in order to conclude a deal with the Sports Shield Consortium in taking ownership of the club."
HMRC, who took the Sky Bet Championship side to court over an initial unpaid tax bill of £2.2m, had been trying to liquidate the 139-year-old club but a judge gave Wanderers a lifeline while they finalise Holdsworth's takeover.
The deal, which is initially thought to be valued at £7.5m and will see a further £12.5m invested over the next five years, will see Holdsworth rescue a club he played for between 1997 and 2003.
Holdsworth, who is thought to be working alongside accountant Bruce Gordon in the consortium, told the Bolton News: "It is a great day and I'm absolutely honoured to be a part of this club again.
"More importantly it lets the people who have been at this club through thick and thin look forward to the future. I can't put into words what a tough process this has been. We shouldn't have been talking about saving a football club but to do it makes this a very special thing for us."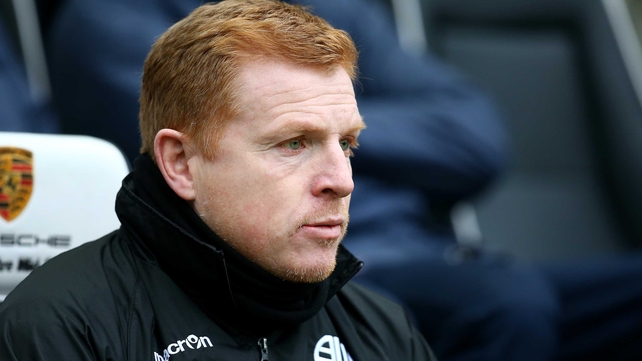 Bolton have been in trouble since owner Davies, who the majority of the club's #185million debt is owed to, withdrew his long-term financial backing and their issues started spiralling further in November, leading to the appointment of advisor Trevor Birch as he tried to facilitate a sale.
Sports Shield have been involved in takeover talks since then but were unable to agree to terms with Davies until the morning of their latest High Court hearing on Monday.
Now, having been granted a further stay of execution, Birch is hopeful the club and their prospective new owners will have time over the next fortnight to get their house in order.
"Whilst this continues to be a challenging time for everyone associated with the club, we are confident that this adjournment will give us the necessary time to conclude a transfer of ownership of the club, subject to approval from the Football League," he said.
Speaking at his press conference on Monday morning to preview Tuesday's game with Birmingham, Wanderers manager Neil Lennon had said: "It's important that the club's future is sorted, first and foremost, and as we know these things take a lot of time.
"It is complicated and there are a lot of documents to process. People want deals done the right way but it will be a relief if and when it gets done."