Pep Guardiola has admitted he is not staying on at Bayern Munich because he wants to manage in the Premier League.
Bayern confirmed last month that the Spaniard would be leaving the club this summer, with Carlo Ancelotti waiting to take over the German giants.
It led to wild speculation that the hugely admired former Barcelona boss's next move would be to England, and he confirmed his desire to test himself across the water on Tuesday.
"If I were 60 or 65 I would've stayed, but I think I am too young. I need a new challenge."
"The reason I have not extended my contract is simple: I want to manage in the Premier League," he told a news conference.
"I am looking for a new challenge. I have several offers from England but I haven't signed anything yet.
"If I were 60 or 65 I would've stayed, but I think I am too young. I need a new challenge. It was a dream, it is a dream. I am very grateful to Bayern for this huge opportunity."
Guardiola paid tribute to the man who will be his successor at Bayern, Carlo Ancelotti, and hopes to ensure a smooth transition.
"I think this is a perfect decision for the club and I wish Carlo the best," added Guardiola, whose main target is the Champions League this season. I'll continue to work here to pass Carlo the best team."
Guardiola has been linked with a move to both Manchester City and Manchester United, with Chelsea also keen to bring him to Stamford Bridge.
Guus Hiddink stepped in as interim manager of the reigning champions after Jose Mourinho's dismissal, but owner Roman Abramovich is known to have long coveted the slick, attractive football Guardiola has made his trademark and they are certain to be in the mix for his services.
Guardiola's revelation will further fan the flames of speculation about Louis van Gaal's future at Old Trafford.
The Red Devils have been unconvincing this season, although the Dutchman appears to have at least weathered the storm for the immediate future after a recent improvement in performances.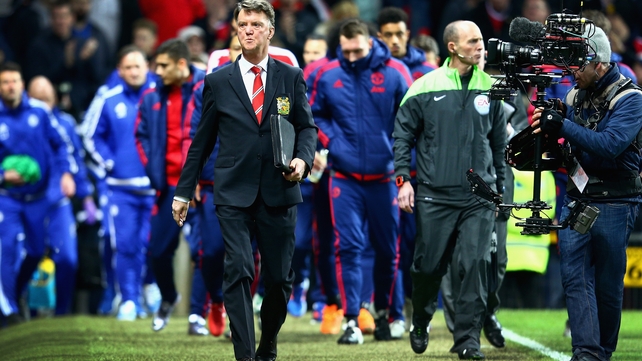 City boss Manuel Pellegrini has said previously that he accepts speculation linking Guardiola with his job at the Etihad is inevitable.
City are the bookmakers' favourites to land him - the Spaniard previously worked with the club's chief executive Ferran Soriano and director of football Txiki Beguiristain during his time at the Nou Camp.
"I think Pep is one of the best coaches in the world so if he doesn't continue at Bayern maybe a lot of teams can try to have him manage their team," the Chilean commented.
"In my case, I don't have any pressure about that. Maybe there are a lot of rumours - not only this season but going back to the other seasons - but the only pressure I feel is the pressure I put on myself to win."
The latest developments will have come as no surprise to him but he was unwilling to comment when asked at his latest press conference.
Pellegrini said: "I don't have a reaction about that or feelings on other managers. It is a question I answered two weeks ago when I said no more about that."
Guardiola took over from Jupp Heynckes in the summer of 2013 on a three-year contract and has won back-to-back Bundesliga crowns, as well as the DFB-Pokal, UEFA Super Cup and FIFA Club World Cup.
That haul is almost certainly going to be added to this season, complementing an impressive trophy haul that includes, amongst others, two Champions League and three Primera Division titles from his time in Spain.