Morgan Schneiderlin is unconcerned over  Manchester United's recent inability to score.
And the French international believes it would be stupid to rule them out of the race for the Premier League title this season.
Saturday's 0-0 draw at Crystal Palace means they haven't scored in more than five hours of football, which includes a League Cup game against Championship Middlesbrough.
Their stuttering form has seen them slip four points behind joint-league leaders Manchester City and Arsenal and prompted suggestions that the title will soon be out of reach.
However, midfielder Schneiderlin is adamant that this will not be the case.
"Goals will come if we keep believing," he said.
"We will keep clean sheets, that's not a problem, and we will win games but we need to make sure it comes quickly.
"We have the players to score goals and we will score goals. It's not a worry for me. 
"We've had the chances and sometimes it's just a matter of taking the time to make a good choice.
"It was one of those days (against Palace) when we needed to be strong. We are disappointed not to win," he admitted.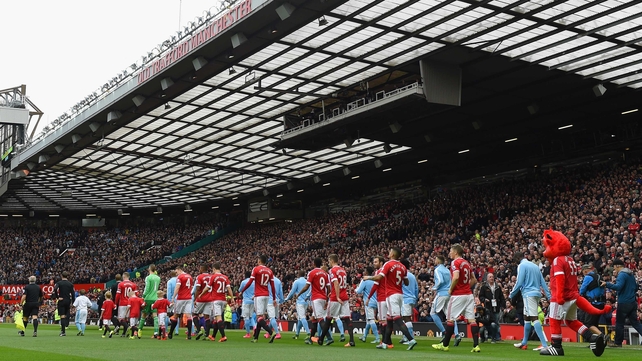 "We came to win the game so we need to make sure we win the next game.
"Overall, when we look at the last three games, we played very good against Everton, played good against City and should have won as we were the only team pushing to win and (against Palace) we've drawn so we could have had nine points.
"After losing to Arsenal we've shown good character and spirit. We want to win the title so, to win games, we need to score goals.
"We'll have to work hard and hope we bounce back."
When asked did he think could United still win the title, Schneiderlin responded: "Of course.
"It's still early so there are a lot of games to be played but we are there. It doesn't matter if you are second, third, fourth or fifth in November.
"What matters is to be first at the end of May and win the games.
"Every team is going to go through a period where they don't score goals and are going to be unlucky.
"It will happen to the teams in front of us for sure. It's up to us to win games and overtake those teams."
Next up for United is a home Champions League tie against CSKA Moscow on Tuesday and then next Saturday they face West Bromwich Albion, again at Old Trafford (pictured above).