Eamon Dunphy has said Brendan Rodgers was a victim of Liverpool owners FSG's flawed system after his sacking on Sunday.
Rodgers' Anfield reign came to an end after three years and almost £300m spent on players, but Dunphy highlighted the Americans' admiration of the 'Moneyball' template as being key to the Northern Irishman's downfall.
Speaking to RTÉ Radio 1, Dunphy said: "[FSG] have this Moneyball idea... where you get a young guy and it's based on stats and they can become wonderful players. It's nonsense.
"The teams that win the championship every year - Chelsea, Manchester United and Manchester City - they spend big money for the ready-made article.
"Rodgers didn't have the time to nurture the young players that he bought and when he did have the time, as in the case of Luis Suarez and Raheem Sterling, the American owners sold them.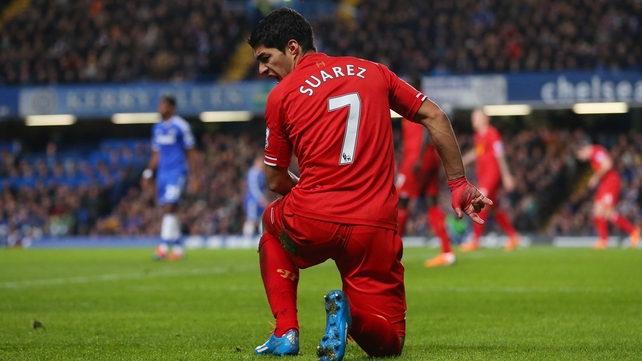 "It wasn't hard to see that he was under severe pressure. I think it was premature, I think he's been very harshly treated."
Rodgers came within a whisker of delivering Liverpool their first league title since 1990 in 2014 when a Suarez-inspired Reds almost swept to the title with a breathtaking run in the second half of the campaign. 
The subsequent sale of the talismanic Uruguayan was the beginning of the end for the former Swansea boss however, and Dunphy stressed the loss of other crucial players gave him little chance of sustained success.
"They sold Suarez and bought rubbish in his place," he said. "He had to sell Sterling to Manchester City, another player he'd groomed and made a player. And he missed Daniel Sturridge for 12 months with injury. They were the three wonderful match-winning Liverpool forwards.
"Two years ago with those players they came within one mistake, a Steven Gerrard slip, of winning the championship. Now he's out the door. I think he's had an extremely raw deal."
Jurgen Klopp and Carlo Ancelotti are the front-runners to take the hot seat at Anfield, but Dunphy feels the Italian is not a realistic candidate. 
"There's no chance of Ancelotti going there. He likes to go where there's ready-made teams and players," said the RTÉ Soccer analyst. 
"The best managers run the club, make the big decisions. Alex Ferguson was probably the last of the big beasts, there's Arsene Wenger at Arsenal, but the rest of them appear to be subject to the will of either a committee or a patron like Roman Abramovich."