Chelsea goalkeeper Thibaut Courtois will be out of action for around three months after undergoing surgery on his right knee.
The 23-year-old Belgium goalkeeper tore the meniscus of his right knee in training and is likely to be out until December, Press Association Sport understands.
A statement from Chelsea read: "Thibaut Courtois underwent surgery yesterday (Thursday) on an avulsion of the posterior corner and medial part of the internal meniscus of his right knee. The successful surgery consisted of a reattachment of the meniscus by suturing."
The operation is understood to have taken place in Spain.
Courtois suffered the injury on Wednesday in circumstances boss Jose Mourinho was not familiar with, as it happened during a goalkeeper-specific session.
The Blues boss was braced for the bad news, indicating Courtois would be out for "quite a long time" prior to the exact prognosis being revealed.
The Barclays Premier League champions will first be without the Belgium goalkeeper for Saturday's match at Everton, but Asmir Begovic will be required to deputise for some time to come.
"Courtois was injured in a training session with the goalkeepers and I cannot tell you much, but I can tell you that he needs surgery in his right knee," Mourinho said earlier on Friday.
"As a consequence of that he will be out for quite a long time. I cannot be at this moment more specific about the injury or the time he will be out."
It is another blow for the Blues, who have four points from their opening four games and sit eight points behind leaders Manchester City.
Begovic played in the loss at City after Courtois was sent off in the season opener with Swansea and the Bosnian has Mourinho's confidence.
"It's a big blow, but you will not see me next week speaking again about Thibaut, because I never do when a player is injured," added Mourinho, who will have Jamal Blackman on the bench.
"It's not easy to have the best goalkeeper in the world injured. But it's easy to have one of the best goalkeepers in the world to play. And we have Begovic to play."
Oscar remains out with an undisclosed injury, but could return to contention for next Wednesday's Champions League campaign opener at home to Maccabi Tel Aviv or the following Saturday against Arsenal.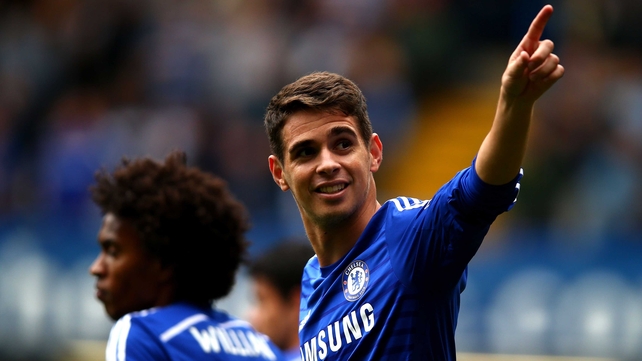 "Almost there," said Mourinho on the Brazil playmaker.
Mourinho declined to discuss Chelsea's transfer window activity, when Everton rebuffed offers for defender John Stones.
"The transfer window is closed. I have no more comments. I have nothing to say," Mourinho said. "What [Everton boss Roberto] Martinez says for me means nothing. I don't comment.
"John Stones, I expect him to play tomorrow with [Phil] Jagielka, because it's the normal two central defenders that play for Everton."
Asked if he would shake hands with Martinez at Goodison Park, Mourinho said: "You think that's important? I don't think it's important."
Instead of Stones, Chelsea signed Papy Djilobodji on a recommendation.
Mourinho said: "It was not my choice. It was the choice of somebody I trust completely. I don't know every player. My job doesn't allow me to travel, doesn't allow me to spend hours and hours watching players.
"And in some moments of the market, under certain circumstances are moments where you have to trust or not the people that you work with.
"In my case I trust, because the same person that told me that Djilobodji can be a good squad player for us, was the same person who told me [about Kurt] Zouma."