FIFA paid €5 million to the FAI in January 2010 in order to stop any Irish legal action over the Thierry Henry handball incident.
The handball led to William Gallas scoring the decisive goal that eliminated Ireland in the play-off for a place at the 2010 World Cup in South Africa.
FIFA said the money was "a loan", which was intended to be paid back if Ireland qualified for World Cup 2014. The loan was subsequently written off.
FAI CEO John Delaney had earlier confirmed that FIFA made the payment after an agreement was reached with FIFA officials.
The FIFA statement said it had entered into an agreement with FAI in order to put an end to any claims against FIFA.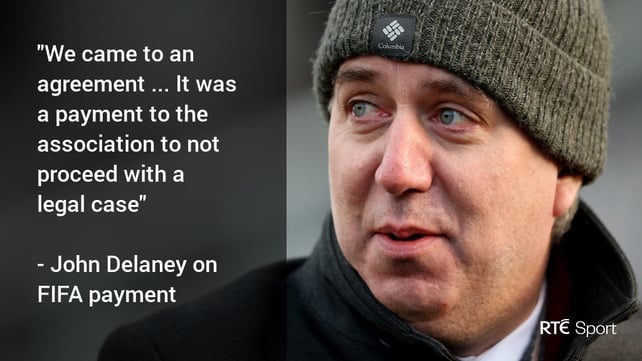 "FIFA granted FAI a loan of €5 million for the construction of a stadium in Ireland. At the same time, UEFA also granted the FAI funds for the same stadium.
"The terms agreed between FIFA and the FAI were that the loan would be reimbursed if Ireland qualified for the 2014 FIFA World Cup. Ireland did not so qualify. Because of this, and in view of the FAI's financial situation, FIFA decided to write off the loan as per 31 December 2014."
The FAI later confirmed FIFA's statement, saying "The settlement was reached following strong legal advice given to the Association regarding the case against FIFA, and was a legitimate payment that enabled the Association to put €5m into the Aviva stadium project.
"This is fully reflected in our financial statements, which are audited independently. The Association accepted FIFA's settlement offer to avoid a long, costly and protracted legal case. The offer given to the Association was fully written off by FIFA in 2014.
"FIFA's settlement with the Association has at no time influenced the FAI's criticism of FIFA as demonstrated by our consistent criticisms of Sepp Blatter. Furthermore the settlement was made without any conditions other than confidentiality."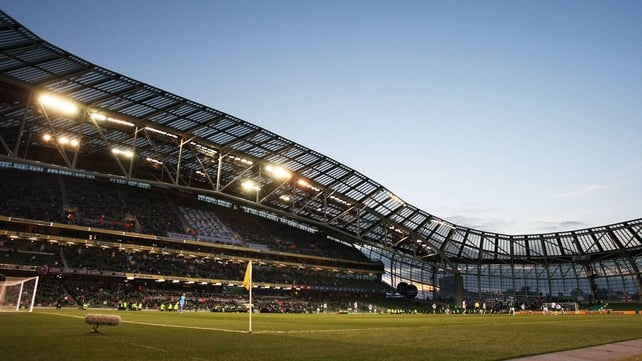 Jim Boyce, who stepped down as Britain's FIFA vice-president last week, labelled the payment "ridiculous" and said there should be a full investigation into such "arbitrary" payments.
Boyce, from Northern Ireland, told Press Association Sport: "I'm absolutely astounded - I have never heard anything as ridiculous in my life.
"If a payment of 5 million has been paid because of a handball and threatened legal action then I hope a full investigation will be carried out into this and any other such arbitrary payments."
Delaney had earlier told RTÉ Radio 1's Ray D'Arcy show that the FAI felt that it had grounds for legal proceedings against FIFA in the aftermath of the handball incident. Ireland subsequently appealed to be made a "33rd team" at the 2010 finals - an idea that was publicly dismissed by Sepp Blatter.
"It's not about money. This is about sporting integrity." - John Delaney in 2009
"Also the way Blatter behaved, if you remember on stage, having a snigger and having a laugh at us. That day when I went in, and I told him how I felt about him, there were some expletives used. We came to an agreement," he said.
"That was a Thursday and on Monday the agreement was all signed and all done. It's a very good agreement for the FAI and a very legitimate agreement for the FAI."
At the time of the incident in 2009, Delaney was quick to stress that money was not of interest to the FAI, saying "it's not about money. This is about sporting integrity."
The FAI Chief Executive was also asked this afternoon if he had ever been offered a bribe. Laughing, he said: "No, no, no, no, no, no, no. Not on my salary!"
"All my work is in UEFA. UEFA is as clean as it gets. I was never in a position to award something. I was never in a position where I was awarding a World Cup or a European championships.
"I just think you are paid to do your job. I know I'm paid very well - I accept that. I'm very happy in the job. If anyone was to come up to me and offer a bribe I would say 'listen, because you've offered the bribe you're not getting anything'."