Soccer in America has long been subjected to ridicule, both from outsiders unimpressed by the treatment of the most popular sport in the world, and internally from those turned off by the low scoring and lack of physicality.
For many years, another element central to American soccer's inability to compete with the country's more traditionally popular sports was the lack of a permanent, professional league.
The staging of the 1994 World Cup in the US was supposed to kick start the game in North America, but while the tournament did capture the public's imagination at the time, it didn't have the desired lasting effect.
Two years after that World Cup, however, the ten-team Major League Soccer was launched. It was not the first time a professional league had been attempted, and there were no guarantees that the latest version would succeed where the likes of the North American Soccer League had failed before.
The NASL ran from 1968 to 1984, and at its peak its clubs famously attracted the likes of Pele, Franz Beckenbauer, Johann Cryuff and George Best, before interest in the competition fizzled out.
But where the NASL failed the MLS has endured, and though it has yet to significantly challenge the dominance of the top four sports leagues (National Football League, Major League Baseball, National Basketball Association and National Hockey League), the very fact that it has made it to a 20th season is an achievement in itself.
While the two decades of MLS represents a significant milestone, there is a lot of work still to do if it is to reach the level of other more illustrious and established leagues. However, with its place in the American sporting landscape more secure than ever before, there is a definite sense of momentum building.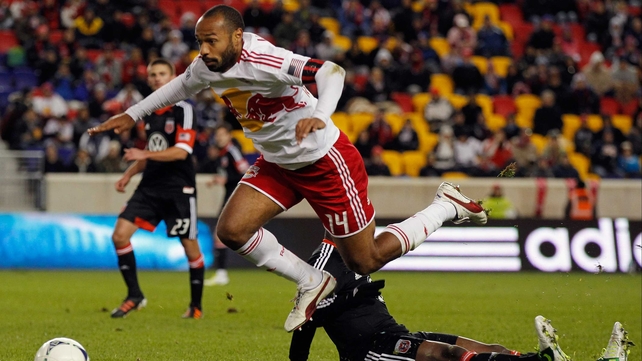 MLS - and New York Red Bulls in particular - may have lost a superstar following the retirement of Thierry Henry in the off season, but with Kaka joining Orlando City and David Villa signing with New York City FC (not to mention the impending arrivals of Steven Gerrard at LA Galaxy and Frank Lampard at New York City) the league as a whole has gained an elevated status despite the departure of the flamboyant Frenchman.
The addition of Orlando and NYCFC this year has seen the number of clubs (or, in local parlance, franchises) rise to 20, double the number of teams of that inaugural season back in 1996.
The MLS hierarchy aim to increase the number of teams to 24 by 2020, with Atlanta, Los Angeles FC and Minnesota United already granted licences.
A high-profile bid to bring MLS to Miami, led by David Beckham, is beset by problems, but MLS Commissioner Don Garber seems firmly in favour of the south Florida city getting that 24th slot, assuming Beckham & Co can do the needful.
Not that the ceiling is set at 24 teams, with Garber recently admitting that the expansion of the league could go beyond that number, offering renewed hope to soccer lovers in cities such as Sacramento, Las Vegas and St Louis.
Television coverage is the lifeblood of professional sports in the US and Canada, and it is in this key area that MLS has taken a giant leap forward this season. There are now three games broadcast every weekend on national cable channels.
Live coverage starts on Friday night with a game on Spanish-language station Unimas (with optional English commentary), and finishes with an ESPN2/Fox Sports 1 double header on Sunday evening.
There is local market coverage of the individual sides, while the MLS website offers a package that provides online access to every game. Additionally, MLS has dipped its toe into the international TV market, with Sky Sports now showing MLS games every weekend.
Irish make their mark
The arrival of Lampard and Gerrard to American shores will almost certainly draw curious Premier League supporters to MLS, and there is no shortage of Irish involvement at this juncture either.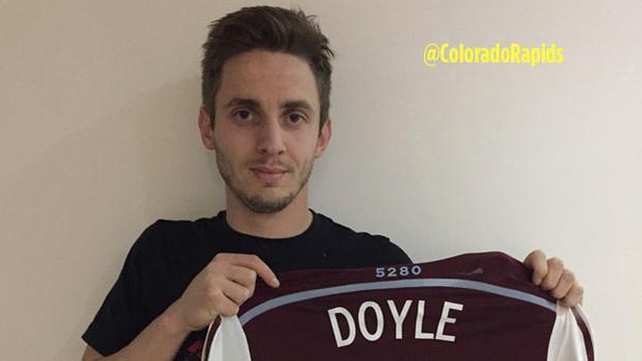 Kevin Doyle will cross the pond in the summer following his recent agreement to join Colorado Rapids, offering him the chance to escape his Wolves nightmare.
Robbie Keane has obviously made a major impact as captain of LA Galaxy, and was named the league's Most Valuable Player after helping his side to MLS Cup success in 2014.
Sean St Ledger struggled to find a demand for his services in Britain, but is now finding his feet alongside Kaka et al in Orlando.
The defender faces a battle to nail down a starting place, but he has impressed when called upon so far in this season.
Aside from players, former Republic of Ireland player Owen Coyle is currently head coach at Houston Dynamo, while ex-League of Ireland referee Alan Kelly has established himself as one of the top officials.
The increasing Irish involvement gives us greater reason to follow the progress of MLS than we probably would otherwise. But where the league goes from here will be fascinating to watch, regardless of the level of Irish participation.
For better or worse, MLS is the most unorthodox soccer league in the world. The obstacles it faces are unique, but as a relatively young league it also has unique opportunities to develop. Its salary cap and college draft systems certainly differentiate it from "normal" soccer leagues, but these are proven American methods of preventing individual franchises from becoming boringly dominant in their respective codes.
The fact that nine clubs have lifted the MLS Cup in its first 19 years suggests the systems are working in that respect. The play-off system may be anathema to some, but it ensures that the season always has an exciting climax.
MLS looks like it is here to stay. One thing's for sure, it's no longer a laughing stock.