Rio Ferdinand finds it "impossible to forgive" John Terry over his handling of the racism row involving his brother Anton but would still have been prepared to play alongside Terry for England if he had been given the chance.
Ferdinand and Terry became estranged after the Blues skipper used racist language towards Anton Ferdinand during a Premier League match between QPR and Chelsea in November 2011. Terry was banned for four matches by the Football Association in relation to the incident, having been cleared of any wrongdoing in an earlier court case.
Writing in his new autobiography #2sides, serialised in The Sun on Sunday, Rio Ferdinand hit out at Terry for not holding his hands up to his error and for never apologising directly to him or his brother.
"For me, the biggest idiot will always be John Terry," he said.
"As England captain and my centre-back partner he could have saved everyone a lot of pain by admitting immediately that he had used the words in the heat of the moment, but was no racist.
"I think that's probably what happened and what the truth is. Anton and I would've accepted that - instead he never gave us the chance.
"I've never actually spoken to John about the case. I no longer talk to him, but even three years later I find it impossible to forgive or forget the pain he put my family through."
"The biggest idiot will always be John Terry"
Ferdinand said the incident led to Anton receiving death threats and to their mother having her windows smashed, receiving bullets in the post and ending up in hospital due to a stress-related virus.
"We weren't best mates, but we were football buddies," he added of his relationship with Terry prior to the racism incident.
"Yet he just sat there and watched as my brother went through all that because of his stupidity. That was the betrayal, He tried to run away from what he'd done."
The former Manchester United defender, now with QPR, officially called time on his international career in May 2013, having not played for his country since 2011.
But he insisted he would have had no problem playing alongside Terry despite the off-field issue.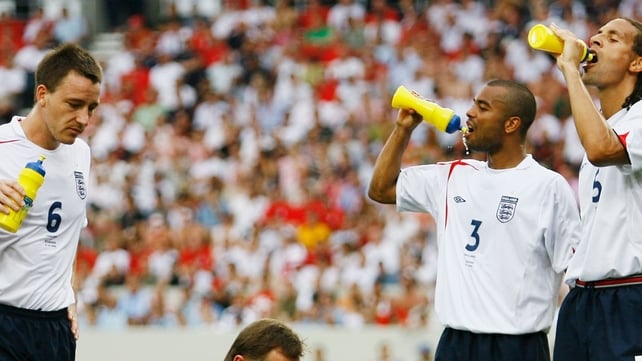 "Strange as it might sound, I would've been happy to play for England alongside him," the 35-year-old added. "I've played with people I didn't like for years. There were some at Manchester United I wouldn't go for a drink with, call or text. But I played with them.
"The England coach Roy Hodgson should have at least asked, 'Could you play with John Terry?' If I said 'No', then okay, one of us is out of the equation. They can pick the other. But that conversation never took place. It could all have been handled much better."
Ferdinand also spoke of the end of his childhood friendship with Ashley Cole after the former England left-back spoke for Terry in court, saying the brothers heard the news through their lawyers and felt betrayed by Cole.