By Ed Leahy
The road to EURO 2016 in France is imminent as Martin O'Neill's Ireland complete their last warm-up game against Oman at the Aviva Stadium tonight, kick-off 7.45pm.
The game comes four days ahead of Ireland's opening qualifier away in Georgia on Sunday and perhaps tonight's fixture, which is live on 2fm, was designed to hand O'Neill a confidence-building encounter ahead of what should be a tough campaign in a group that features World Cup holders Germany.
But the Ireland manager looks set to use it as a run out for players looking for match fitness, while Sunday's selection will remain under wraps, and rolled in cotton wool.
All eyes, no doubt, will be on returning hero Shay Given, who has un-hung his international gloves to make a surprise return to the Ireland squad.
O'Neill looks set to use both Given and Newcastle United's Rob Elliot in tonight's game with both keepers severely lacking in first-team football, as both have spent the opening stretch of the Premier League season warming the bench for their respective clubs.
David Forde will surely start on Sunday but should Given perform with distinction tonight, there will be a clamour for the Donegal man to be handed the jersey once again.
And there would have been no complaints with this scenario had Given been first choice at his club, whether Villa or on loan elsewhere, as when he excelled at Middlesbrough last season.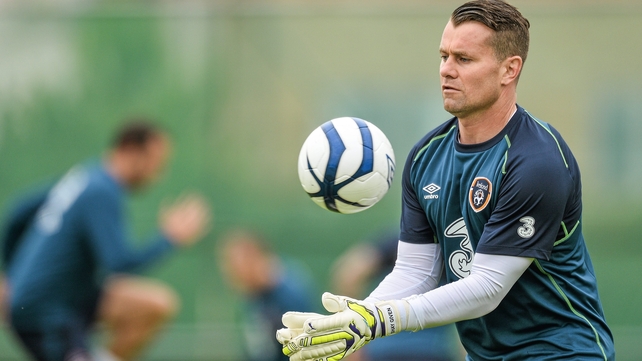 Given's pedigree is undisputed and there is no reason why he shouldn't reclaim the number one jersey in the future but surely he cannot be picked to start the qualifying campaign based on his training sessions under the watchful eye of Ireland assistant boss Roy Keane. Remember Saipan.
The Ireland manager is almost a full year into his tenure and bizarrely has yet to take charge of a competitive fixture.
And while the results have been far from impressive, the Ireland boss need not be too concerned, as he has seen a lot of his players in action since that opening victory over Latvia, but it will certain add to the angst that he has failed to win any of the six subsequent fixtures.
The Derry man could have used tonight's game to start the campaign off with a goal-fest against a team far inferior to his Irish side (although FIFA rankings may argue that point – Ireland 66th with Oman 67th) and named Sunday's starting XI tonight to set off for Georgia with a win under their belt.
But O'Neill seems happy to wait until the competitive games come around before worrying about the results.
"This friendly game has come up at this moment to get a little bit of preparation in, but those boys who will not start the game, but who will be pretty well-assured of playing on Sunday, are already thinking about it," said O'Neill in the build-up to tonight's game.
This comment from the manager is very encouraging from the players' perspective as it would appear that communication amongst the squad is a lot clearer and more coherent than the previous regime.
The former Celtic boss appears to be very clear on his intentions for Sunday's match in Tiblisi (5pm) and has told the players who will be involved, which is exactly what you want to hear as a player, and will lead to a very happy substitute bench at the Lansdowne Road venue tonight with the squad knowing exactly where they stand.
Tonight's game will perhaps decide one or two doubts in the manager's thinking and Darron Gibson's performance could influence what midfield formation will line out in the EURO 2016 opener.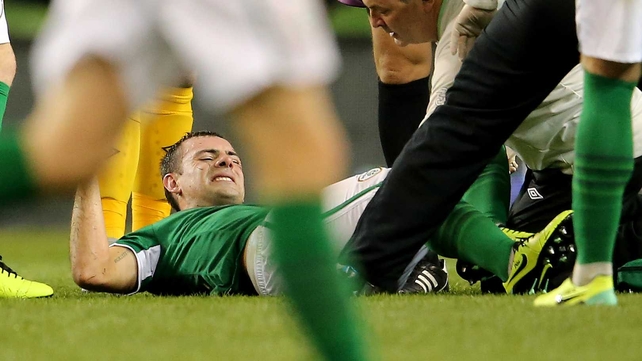 Gibson has yet to feature for Everton in their opening three league matches and just returned to the matchday squad in their last game, the 6-3 defeat to Chelsea.
But should the Everton man look sharp and fit tonight, there is a chance that he will join his Toffees team-mate James McCarthy in the middle of the park this weekend.
Other than the return of Ireland's best ever goalkeeper, Given, and the fitness of Gibson, there is little left to whet the appetite for the Ireland football fan with the visit of Paul Le Guen's Oman.
The FAI surely missed a trick here with their choice of opposition and could have brought any team from the recent World Cup to Dublin to give the international side a proper send off for the upcoming campaign.
The result should go in Ireland's favour tonight, but its relevance for Sunday's clash with Georgia is negligible.
Verdict: Ireland
Watch highlights of Republic of Ireland v Oman on RTÉ Two and online (ROI only from 10.25pm on Wednesday 3 September.