Ryan Giggs has assumed temporary responsibility for the Manchester United first team following David Moyes' sacking.
The club tweeted that Giggs would take responsibility for the first team until a permanent manager was appointed.
It is understood that Holland boss Louis van Gaal is the favourite to take over, but another potential candidate in Borussia Dortmund manager Jurgen Klopp looks to be out of the picture.
United are determined not to make the same mistake as last season when Moyes did not take over until the start of July, meaning a big chunk of the transfer window had already passed.
Van Gaal's credentials make it clear why he is the clear front-runner.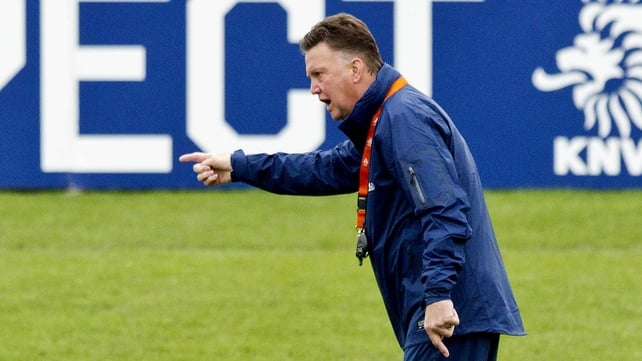 He has won Spanish league titles with Barcelona, and with Bayern Munich he reached the 2010 Champions League final as well as winning the Bundesliga. With Ajax, he won the Champions League in 1995.
He is also used to working with big-name players and attracting big signings - neither of which were part of Moyes' track record.
Van Gaal has also made it clear that he will be looking to move on from being Holland head coach after the World Cup.
Klopp has been touted as a candidate for the top jobs in European football, most recently as the next Barcelona head coach, but he has made it clear he is staying at Dortmund.
The 46-year-old told The Guardian: "Man United is a great club and I feel very familiar with their wonderful fans. But my commitment to Borussia Dortmund and the people is not breakable."
Klopp agreed a new contract at the Bundesliga club until 2018 back in October and said last week that he was "still in love" with Dortmund.