Damien Duff could have played his last game for Fulham after it was confirmed that he will miss the rest of the season with a knee injury.
Fulham manager Felix Magath said of Duff: "We have to expect that he will not play this season any more."
The 35-year-old's contract expires at the end of the season.
Duff joined Fulham in 2009 from Newcastle, and had made over 120 appearances for the Cottagers.
The Ballyboden native had begun his career in England with Blackburn Rovers, joining the Lancaster club as a trainee in 1996. After impressing with his displays for Rovers, Duff attracted bids from Chelsea, eventually joining the London side in 2003. 
Injury curtailed his involvement with Chelsea, but he won two Premier League titles with the club during Jose Mourinho's first spell as manager.
Duff left Chelsea for Newcastle in 2006, where knee and ankle injuries again severely curtailed his playing time.
The former Irish international has not played since the beginning of last month and it is not clear whether he will require surgery.
He retired from international football ahead of the 2014 World Cup qualifying campaign, having won 100 caps.
Duff made his international career in 1998 against the Czech Republic, and was a key figure for Ireland in the 2002 World Cup and was voted Ireland's player of the tournament.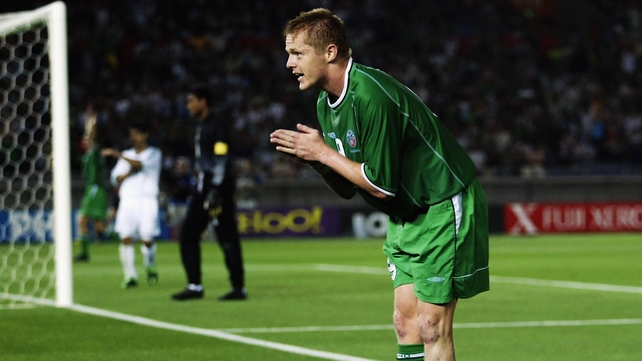 Duff was an important figure for Ireland's qualification for the Euro 2012 championships, and he won his 100th cap against Italy in Ireland's final game of the group stages, a game for which he was handed the captaincy.
Famously, Duff refused the opportunity to be formally awarded his 100th cap at pitchside during Ireland's friendly against England last May.
Instead, he was given the cap by FAI chief executive in rather odd circumstances, when the two bumped into each other in an airport bar in London.