By Alan Cawley
It is that time of year again as the new SSE Airtricity League is nearly upon us. It has been a dark and dreary winter but for all us League of Ireland fans finally there is a long awaited glimpse of sunshine.
It is really tough to make predictions this year as I see at least six clubs being in the shake up for silverware, anyhow here is my assessment and prediction of each Premier Division team's prospects for the coming season.
1: St Patricks Athletic
This may be a very obvious choice as to who I think will be champions but you only have to look at the squad assembled by Liam Buckley to see why they are everyone's favourites.
The fact that they are reigning champions coupled with the embarrassment of riches he has at his disposal gives you an idea of the size of the task faced by all the other clubs to dethrone them. The Inchicore outfit have added defenders, midfielders and forwards but as we all know the marquee signing has been the return of fans favourite Keith Fahey.
The quality this player brings not only to Inchicore but to the league in general is absolutely fantastic. It is a bums on seats signing and one in which everyone is looking forward to with great anticipation to see how it plays out - pretty well by the look of things with Fahey's superb strike to win yesterday's President's Cup!
The thoughts of him lining out alongside arguably the two best midfielders in the league last year Greg Bolger and Killian Brennan is a mouth-watering prospect.
I have not even mentioned the return also of Mark Quigley who on his day is as good if not better than any other player in the league.
The only downside to all these exciting happenings is the task faced by Buckley to keep everyone happy. Not always the easiest thing to do in football as every player believes he should be in the starting eleven.
One thing that shone through quite strongly last year though was how calm and relaxed Buckley was throughout every situation and I have no doubts he will relish the task of keeping everyone happy. This is why I believe they will be champions again.
2: Shamrock Rovers
I think Shamrock Rovers will be there or thereabouts this season for the simple reason they have to be. A club as big as Rovers having the type of season they had last year and not even looking like challenging, is simply not acceptable.
I am sure Trevor Croly is aware of this and will be far better prepared for an assault on the title this year. He will have learned a lot from last year's experience and this will stand him in good stead as he faces up to the challenge of trying to get the Super Hoops back to where they believe they should be.
He has a had a major revamp of his squad clearing out a few and bringing in some new faces – most notably the introduction of former Ireland international Stephen McPhail.
An absolutely fantastic player who will be a joy to watch this season not only for Rovers fans but for football fans in general.
If parents want to take kids to the games to teach them how to be a top class midfielder, just watch this man at work. I had the pleasure of playing with him and he taught me so much. His touch, his awareness, his pass appreciation all exemplary and he will prove to be a huge player for Rovers this year.
Another key signing is Conor Kenna, strange move to leave the champions but he will brings lots of experience and leadership qualities with him, something I felt Rovers lacked last season. Another boy who I think will do well is Luke Byrne, fine young player who has a big future in the game. All in all, Rovers are better prepared this year and I expect them to be up there challenging.
3: Dundalk
The surprise package of last season but really and truly we should not have been that surprised given the quality of manager they have in Stephen Kenny. A minor blip on his CV being his spell at Shamrock Rovers but he is well over that and Kenny has done a fantastic job at Dundalk. He unearthed a few gems in Richie Towell and Pat Hoban and if they have anything like the impact they had last season, Dundalk will be right there again.
The former Derry boss has strengthened well in the off season bringing in Daryl Horgan and Ruadhri Higgins – adding some extra quality to what is already there.
The surprise element is now gone from them and some people are suggesting they could suffer from second season syndrome. However I do not agree with that assertion at all, I firmly believe they will be in the heal of the hunt and hopefully they are, as the people of Dundalk love their football and it is always a better league when Dundalk are fighting it out at the top of the table.
4: Sligo Rovers
A very interesting season in store for Sligo Rovers to see if they can recapture the title they lost last season to St Pats. I do not see Ian Baraclough's charges finishing as champions and the main reason for this is that I worry for them defensively with the loss of club stalwart Gavin Peers.
The centre back will be back in May but Sligo could have lost a lot of ground by then.
Jeff Henderson was one of Sligo's best players last season but Evan McMillan has not hit the heights I expected him too since he has gone there.
Baraclough signed a young centre half in Kalen Spillane who looks to have decent potential but I do not see a commanding and vocal force between those three – not what Peers gives you anyway.
In midfield there is still a high reliance on the charismatic Joseph N'do and as good as the former Cameroon international is, he is not getting any younger. John Russell is a very good signing and also the return to full fitness of Danny North is a huge boost. When North is firing on all cylinders he is as good a goal scorer as we have in the league, so let's hope he gets back to the goal scoring form he was in when he first signed for Sligo two years ago.
I am a big fan of Baraclough and how he carries himself, so I do hope Sligo do well but I do not think it will be title glory.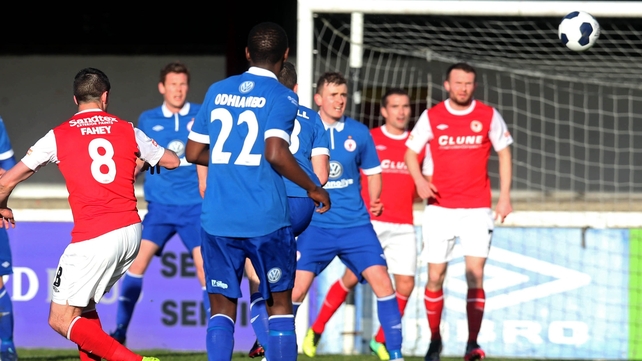 5: Derry City
A sleeping giant if ever there was one and who better to wake up that giant than new manager Roddy Collins. An enigmatic and exuberant character Roddy will certainly bring a lot of colour and no little style to this year's Premier Division.
I am excited to see how it will play out for the Candystripes. I think Collins has signed well, the spine of the team has been strengthened which is significant as that area is so important for any team. The capture of Cliff Byrne is a fantastic signing. I know Cliff very well, he is a born leader and a top professional who will be great for Derry not only on the pitch but also off it.
Danny Ventre will also prosper and suit Collins's team, the former Sligo midfielder is a good organiser and will do a lot of unselfish and dirty work which sometimes goes unnoticed.
Mark Stewart has also come in up front and it will be interesting to see if he can hit it off with one of the top marksmen in the game, Rory Patterson. If he stays fit and is firing it could turn out to be a very interesting season for Roddy's boys. Let's just sit back and enjoy the entertainment he is certain to bring.
6: Cork City
I have tipped Cork City to make up my top six but it is really difficult to predict this year as I think 2014 is the most open league in years, which can only be a good thing.
John Caulfield is now in the Turners Cross hotseat and I am looking forward to seeing what the club's record appearance holder brings to the manager's table.
A club legend as a player so he will no doubt get the support he deserves from day one. A couple of astute signings have been made in Antony Elding and taking former fans' favourite Liam Kearney back to the club.
It is good to see Liam back and hopefully return to the form he showed when Cork were one of the high flyers a few years back.
City also have a lot of good young players as they have such a big catchment area so maybe Caulfield can unearth a little diamond none of us are familiar with.
If they can push for Europe I think that will be a huge achievement for Cork this year.
7: Limerick City
A big year ahead for Limerick as it is a club with high hopes and a clear vision. At the moment the moneymen are happy to be on board but as has been seen all too regularly in the League of Ireland, if results are not forthcoming those backers will soon get bored.
Limerick must kick on from last season but I am not sure if I see this happening – not having strengthened anywhere near as well as some of the other clubs combined with the loss of a couple of excellent players, Joe Gamble and Danny O Leary.
Stuart Taylor now knows all about the management side of the League of Ireland so it is a big year for him too and he has to deliver.
Possibly winning a cup and maybe pushing for Europe would be a huge achievement, can it happen? I am not so sure.
8: Bohemians
The legend that is Owen Heary embarks on his first full season in charge of the Gypsies after finally throwing those old worn out Umbro Speciali's in the shed. One of the good guys and a superb player, the most consistent I have had the pleasure of playing with will take to the management game like a duck to water.
He already showed that towards the latter end of last season when he dipped his toes in to the manager's dugout.
Heary has also signed well considering the kind of budget Bohemians now work off. Aidan Price brings a lot of experience and the legend that is Jason Byrne not only brings experience but an fantastic goals record. I still think he is capable of scoring plenty provided the chances are created.
Another signing who could turn out to be a real find is a lad called Steven Beattie, he has done ever so well in pre-season so just keep an eye out for him.
I would love to see Owen do really well and Bohs could certainly surprise a few people this season. Possibly even do very well in one of the cups.
9: UCD
More change in the Belfield campus as we are well used to by now. This time though it is a new manager as Martin Russell has left for pastures new as assistant manager at St Pat's.
I am a huge admirer of Russell and he did a consistently brilliant job with UCD, not only keeping them competitive with such a high turnover of players every year but also with the attractive style of football he had them playing.
Aaron Callaghan now takes the reins and he knows how the UCD machine operates having previously been there as assistant. The former Bohemians boss is another one who likes his teams to play ball, so it will be much of the same from UCD this year, win some lose some but it will turn out just fine for them as it always seems to.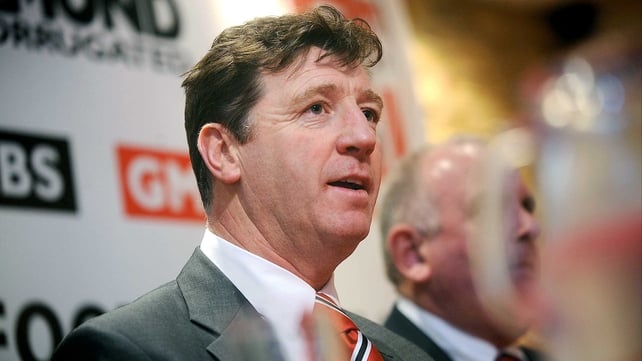 10: Drogheda
Following some strange goings on towards the end of last season Drogheda find themselves with a new manager in place. Robbie Horgan has replaced Mick Cooke and has big shoes to fill as Cooke had worked wonders with the Boynesiders.
Robbie is very experienced and knows the ins and outs of the club as was assistant to Cooke throughout the past few seasons. He will of course try to put his own stamp on things but can he recreate the success of Cooke? I am not so sure Horgan can.
He has kept together the nucleus of the team so that is a plus but has lost Ryan Brennan, an excellent young player. The wily old fox Fabio O Brien remains onboard and his goals could prove crucial if they are to do well as I am not sure where else the goals will come from.
11: Athlone Town
The newest arrivals to the Premier Division and it's good to see the midlanders back. I remember visiting St Mel's Park as a youngster and I am looking forward to visiting their new home at Lissywoolen. Mick Cooke is charged with trying to keep this youthful side in the division but it will be a huge task. They could not have got a better man for the job but I am certain Mick knows himself just how difficult it will be. He has brought in Harry Kenny to help him with the task and that is a wise move as Harry has great experience and is also very good with young players. I really hope they do well.
12: Bray Wanderers
The Seagulls will be very much the unknowns of the league this year as they have seen a total overhaul of staff. The legendary Pat Devlin is no longer the man at the helm as Alan Mathews has replaced him. Like all Mathews teams, they will be fit and strong and hardworking but if it is attractive football your after the Carlisle Grounds will not be the place to find it this year.
The season will be a long struggle but that is something the fans of Bray have gotten used to and I do not see it getting any better this year.
Finally, I am really looking forward to the season ahead, it could be the best for years with some fantastic quality on show. Enjoy everyone and it is good to be back.