Richard Dunne launched a staunch defence of his Republic of Ireland team-mates after seeing his World Cup dreams dashed.
The 33-year-old defender played his first competitive games for his country since Euro 2012 against Sweden and Austria after a year out of the game through injury.
However, the carrot of a trip to Brazil next summer which helped to see him through the dark days of his recovery was finally snatched from his grasp on Wednesday night when defeat in Vienna ended Ireland's hopes and, shortly afterwards, manager Giovanni Trapattoni's reign.
But despite his disappointment, Dunne insists their earlier achievements under the Italian should not be forgotten.
He said: "If you look at the squad we have, we have to be realistic in what we do.
"We very rarely put out a team full of Premier League players and if we do, I don't know how may of them play every week, so it's hard.
"We have a small pool of players to pick from and for us to have been in a play-off and then in a finals...
"All right, we didn't cover ourselves in glory this time, but it has been three campaigns where we can say we have given it a really good shot."
The current campaign did indeed prove the most difficult of the three over which Trapattoni presided with Ireland, Austria and Sweden all vying for second place behind Germany.
That is perhaps a reflection in part on the changes the squad has undergone in recent times with Shay Given and Damien Duff having retired from international football and a new generation of youngsters gradually emerging.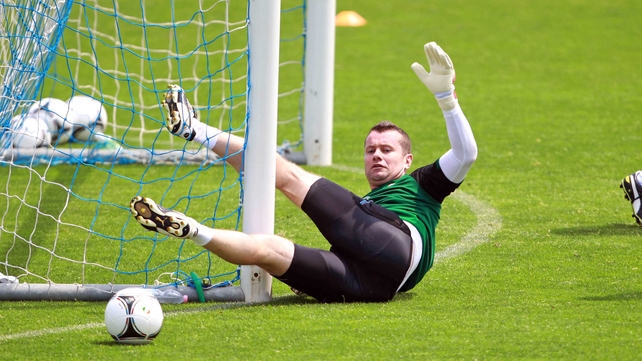 Trapattoni was confident the foundation was in place for future success, but Dunne believes a certain perspective is required.
He said: "It's difficult for us because we keep being branded with the same, 'You aren't good enough', 'You are this and that', but yet we are expected to qualify for every tournament.
"There has to be a point where we are honest with you and say, 'Look, this is where we are a the moment'."
"I will look forward to going back to the Galaxy and playing, and that's it, really, so I can't really comment on that" - Robbie Keane
The QPR defender emerged from his personal nightmare desperately hoping for a trip to Brazil, but he is now facing up to the fact that he will be no more than a spectator next summer.
He said: "It's disappointing, it's very hard. They were two tough games to come back into.
"You obviously hope, 'Great, I will come back and we will win the two of them and then the next thing, we will be going to Brazil'.
"But it didn't work out like that, and that's just the disappointment of football. You fight hard to try to get back and it was great that I finally made it back, and then you just get a reality check."
However, given how hard he has worked to regain his fitness, Dunne has no immediate plans to follow Given and Duff into retirement.
He said: "I would like to [carry on], yes. It would be too short to work that hard and then just pack in straight away."
Skipper Robbie Keane too seems likely to remain part of the set-up after winning his 129th cap in Austria.
He said: "I haven't even thought about it, to be honest with you, and it's not something I would get into now.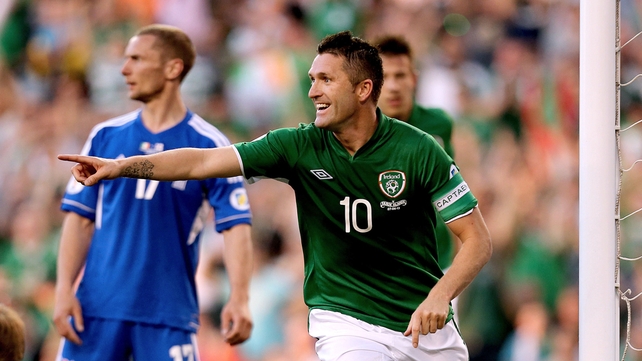 "It's not something I have even considered or thought about. You are asking me the question now and it's the first time I have even thought about it.
"I will look forward to going back to the Galaxy and playing, and that's it, really, so I can't really comment on that."