By Alan Cawley
I am sure everyone can relate to the annoying uncle who overstays his welcome at every function. It all starts off so well, laughing along courteously in the beginning, then through gritted teeth after a few hours, and by the time the evening has arrived you just want him to leave. Giovanni Trapattoni has become that annoying uncle.
He has overstayed his welcome by a good two years now and it is time for change. After the debacle of the European Championships in 2012, where we were embarrassed and shown up for the total lack of organisation and one dimensional tactics against Europe's best, he should have been shown the door.
One year on and has anything changed? Have we improved? Have we made progress? The answer to all those questions is an emphatic "No!"
We have been having the same debate and covering the same old ground as repetitively as seeing Lionel Messi score in a Barcelona shirt.
"We have fallen way down the sporting pecking order in our own country"
The major issue with wasting those two years is not just that we are 20 or 30 years behind the top nations, but that we have fallen way down the sporting pecking order in our own country. When we did qualify for Euro 2012 we were somewhere close to the successful Irish rugby team in the popularity stakes. Not only have we fallen way behind them, but I also believe we are currently trailing in the wake of both Gaelic football and hurling.
I watched one of the greatest games of football that I have ever witnessed in Croke Park two weeks ago between Dublin and Kerry, 30 amateurs putting on an exhibition. On Sunday, Cork and Clare matched that in the All Ireland Hurling final – again 30 amateurs putting on a spectacle.
Compare that to what was served up to us in the Aviva on Friday night. The contrast is as clear as night and day. The number of children that may have been lost to other sports over the last two wasted years could be colossal.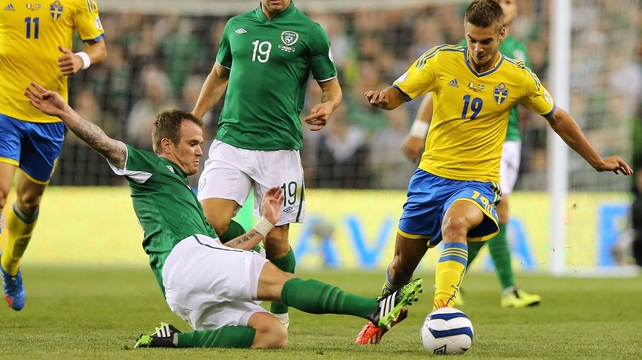 Do you think any children who attended Friday's match went home thinking, "I want to be the next Glenn Whelan or Jonathan Walters" launching balls up and down a pitch? I bet there are loads though who want to be the next Jonathan Sexton or Colm 'The Gooch' Cooper.
Not only have there been huge problems on the pitch but the amount of drama we have had to endure during Trapattoni's reign off the pitch, has also reflected really badly on the Italian.
Player squabbles, lack of communication, stubbornness. Every press conference is like an episode of Eastenders and yesterday's was no different. Each episode to date could form a hugely profitable series which could be titled "Trapattoni's failings".
As the Christmas season is drawing closer, I think there is definitely a box set in it somewhere and it could recoup some of the money that has been wasted on him in the past two years.
"Surely Trapattoni should be doing everything he can to help promote domestic football"
The latest Trapattoni quip was him suggesting that "in Ireland there is no league". To be fair to him, I totally understand what he was trying to say and, to a point, he is correct as there is no full-time professional soccer in this country. All our top players do have to move across the water to get recognition.
The issue that I have with this statement is the total disregard he has shown towards all the people who have worked tirelessly in the League of Ireland for years now. The same people who have coached and helped develop so many of the players he chooses to represent his team and our country.
As the national team manager, surely Trapattoni should be doing everything he can to help promote domestic football, or else his employers should be enforcing that duty on him.
The ill-advised comments also tell me about the huge breakdown in communication between the powers that be and Trapattoni, plus the seismic disconnect between domestic football in this country and our national team.
Like so many other troubled organisations in Ireland, the system is broken and needs a serious overhaul.
Rather than criticising Trapattoni for this comment, I would aim my frustrations elsewhere and ask the question; "Why don't we have a fully formed professional league in this country like Austria and Sweden do?" – which Trapattoni was comparing us to.
If the powers that be ever needed reminding that change is required, surely they will never ever get a better chance than now.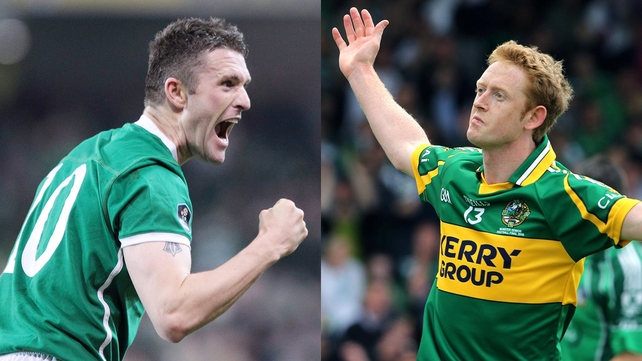 As I said, the system is broken domestically. Here is an opportunity to do something about it. Rather than the current regime's legacy being a fantastic modern day stadium, it would be far more satisfying if the legacy left was a proper footballing set up interlinked as one, all singing off the same hymn sheet.
Then maybe our top players would not have to go across the water as frequently as they do?
All this will take time and patience but that is fine as time is on our side, but we have to act now.
We should not feel embarrassed by our current predicament as you only have to look across the pond to see all the home nations are in a similar predicament, and they have a spent a lot more money than we ever will.
Change is happening among the home nations though, so let us not get caught on our heels just as Glenn Whelan was when Anders Svensson got the run on him Friday night.
My glass is always half full and I can gladly go through the turmoil we are all experiencing now, if it means we will all become the better for going through it.
Do not let this opportunity pass.
Live television coverage of Austria v Republic of Ireland from 19.00 on Tuesday 10 September on RTÉ Two and RTE.ie (RoI only). Live radio coverage with full commentary from 19:00 on Game On on RTÉ 2fm and RTÉ.ie (Worldwide).