By Alan Cawley
What was once a vibrant, exciting and innovative introduction to the Irish football calendar is now a shadow of its former self. One-sided matches, weakened teams, and lots of people suggesting a gulf in class between both leagues.
I have heard the gulf in class argument myself but I don't agree. Whilst I totally accept that the League of Ireland has been far superior over the course of the competition so far, winning it five out of the seven times, I don't think that's the case this year.
My theory on it is that there is a total imbalance in the competition. One set of teams are three quarters of the way through their domestic league while the other is only starting out on their season. The problem this creates I feel is that the teams nearing the end of their season are not committing fully to the competition.
The prime example of this took place in the first round when Cliftonville played Cork.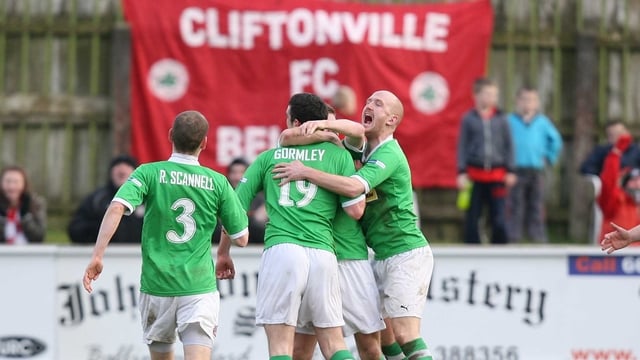 Cliftonville are running away with the Irish League and this was Cork's first competitive game of the season. The Irish League side decided to field a much weakened team as they wanted to concentrate on winning their first domestic league in years.
As a consequence they ended up losing 4-0, but if these played each other on a level playing field there is no way Cork are four goals better off than Cliftonville. They may have beaten them but not so convincingly in my opinion.
Another case in point was Glentoran's visit to the Sligo Showgrounds last week and they did the exact same thing. Now I do think the Rovers are a far better team than the Glens, but these one-sided games and big score lines do nothing to enhance the beauty of the competition.
Another unfair advantage in the first round was that all the Northern teams were drawn to play away in the first leg of each of their respective matches.
They had played just 48 hours earlier yet were asked to travel to Dublin and to Cork. Now as it turned out Coleraine and Glentoran got good results, not so Cliftonville, but I do think it was unfair on them to be asked to travel.
After all, these are part time players who have nine to five jobs just like anyone else. It is bound to take its toll. Why wasn't it agreed before the draw, that to even out the imbalance all the southern teams had to travel in the first legs. These teams are just starting out on their season and would have been much fairer.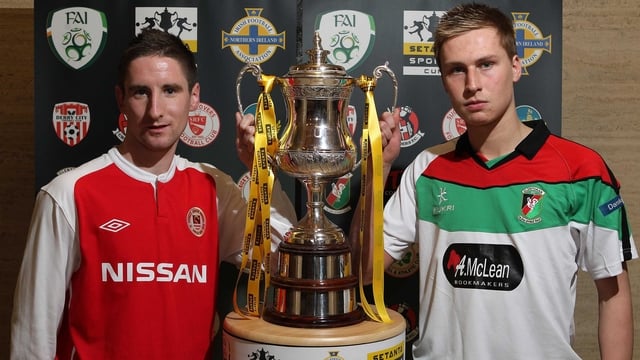 Don't get me wrong, I am the biggest fan of this competition around, I think it's fantastic. I feel there could be so much more done to enhance it and give everyone an equal opportunity. I played in it when it was in its infancy and it was brilliant, a colossal amount of attention and interest was paid to it.
The very first final between Shelbourne and Linfield was one of the best sporting occasions I have been involved in. Massive crowd, great atmosphere between both sets of supporters and that's exactly what the competition is all about!
I understand it's difficult for organisers as the two leagues involved play in different time frames but I do think it should be looked at.
The interest is waning as it stands, and what you must remember is that the competition was set up for both leagues not just one.
I wonder if the roles were reversed and the League of Ireland clubs were three quarters of the way through their season and played against fresh teams from the Irish league would they be so dominant?
I still think they'd come out on top, but you wouldn't have the score lines you have at the moment and the competition would be much better for it.
It's just my thoughts, as I said I love the Setanta Cup and currently the competition is not being seen in the shining light it should be seen in.
Until next week,
Alan