There are no immediate fears for Paul Gascoigne's life but he is still receiving hospital treatment in the United States, his long-time therapist said yesterday.
The former England midfielder, 45, travelled to a clinic in Arizona earlier this week in a bid to tackle his alcohol addiction.
He suffered a bad reaction to a detox programme at the clinic and had to be transferred to a local hospital, but psychotherapist Dr John McKeown, who has worked with Gascoigne for over ten years, reported yesterday he was now "up and walking about".
Dr McKeown said in a statement: "Following reports today I feel it's appropriate to bring people up to date on Paul Gascoigne's condition.
"Paul has experienced severe complications with his detoxification. This is not unusual for someone who has been drinking as heavily as he has.
"Paul was transferred from the US Clinic Cottonwood to a local hospital to be monitored so as to be completely satisfied that there are no other complications to his health.
"He is still receiving that care but the hospital has reassured me that he is up and about walking. There are no fears for his life. We will aim to keep everyone concerned updated on a regular basis."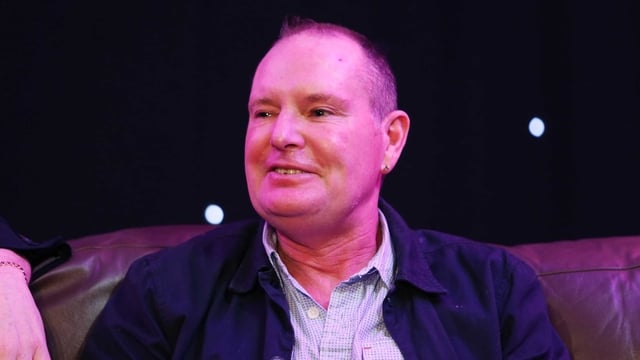 Gascoigne's management confirmed earlier this week that the former player had willingly been admitted to a treatment centre in the USA in another bid to conquer his addiction.
Former Spurs team-mate Gary Mabbutt told Sky Sports News: "Unfortunately over the last few weeks Paul has had a relapse, which culminated finally, last Monday, in Paul asking for help.
"By Monday afternoon he was on a plane out to Arizona to a clinic specialising in dealing with Paul's specific problems. The first thing he underwent was a detox, unfortunately Paul had a very bad reaction to
the detox and the clinic decided that as a precaution it was best to transfer him to hospital.
"He was transferred to hospital in intensive care where they could monitor him 24-7. But I spoke to Paul's medical team in the UK this morning, they had spoken to Paul and he's recovering and hopefully soon he will be back into the clinic to continue his rehab.
"Over the years he has had a lot of support from the football family, but of course it could be a long road to recovery. Now Paul's asked for the help we can focus on getting through this."
Gascoigne, who starred for England at the 1990 World Cup and is regarded as one of the most talented English players of all time, began his career at home town club Newcastle before moving on to
Tottenham. He was signed by Italian side Lazio before spells with Rangers, Middlesbrough and Everton among others in the latter part of his career.