By Alan Cawley
There has been some great pieces of sporting drama and achievement this year.
Katie Taylor's success at the Olympics, Spain winning the European Championships and only three weeks ago, the epic European team win at the Ryder Cup.
As an Irish soccer fan, last weekend promised to be just as special with powerhouse Germany lining out in the Aviva Stadium on Friday night.
As international fixtures go, they do not get much bigger or exciting.
Then on Saturday the two best domestic sides, Sligo Rovers and St Patrick's Athletic, would face off in a packed Showgrounds with the Airtricity Premier Division title at stake.
The Bit O' Red and Pat's did the business, and served us up a thrilling 90 minutes, but unfortunately for the greater footballing fraternity of the country, Fridays's performance and result was a major disaster.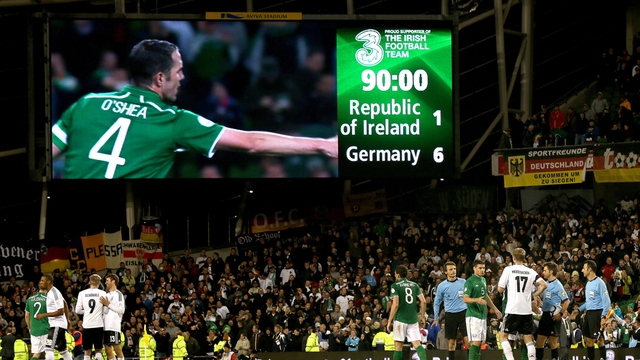 It has finally led people to believe that we as a nation are in a footballing crisis.
"It is very rare, if ever, that a League of Ireland match could overshadow an international game"
It is very rare, if ever, that a League of Ireland match could overshadow an international game, but that is exactly what happened on Saturday.
The occasion itself was something to behold with the Showgrounds full to the rafters and what took place on the pitch wouldn't have been out of place if served up 24 hours earlier in the Aviva.
The passion, intensity, wholeheartedness and, most of all, quality on view was absolutely fantastic. It was very fitting that on a weekend when our international team struggled so badly with keeping possession of the ball and that two of our very own League of Ireland teams achieved this with consummate ease.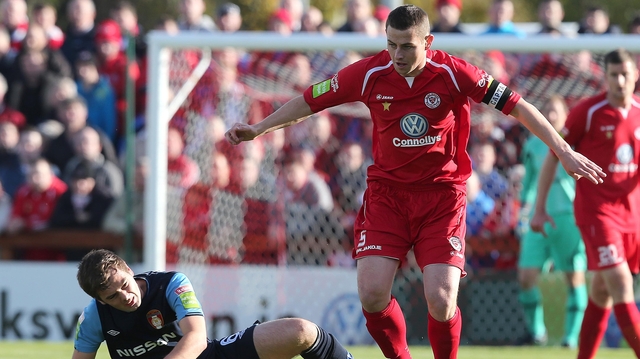 The attractive style of play from both Sligo Rovers and St Patrick's Athletic, and the belief encouraged from both Ian Barraclough and Liam Buckley, might go some way in proving the point that we have an excellent product and a league to be proud of, which unfortunately could not be said about our international team at this moment in time.
Nothing has changed from Euro 2012; if anything it has got worse. Not just on the field, but it seems to be just as bad off it.
Bust-up after bust-up between manager and players is all we keep reading about and there appears to be no control of the situation.
Enough is enough, the Irish people deserve a hell of a lot better. We couldn't keep John Delaney off our television screens before the Euros and during them, and again when leadership is needed, there is no sign.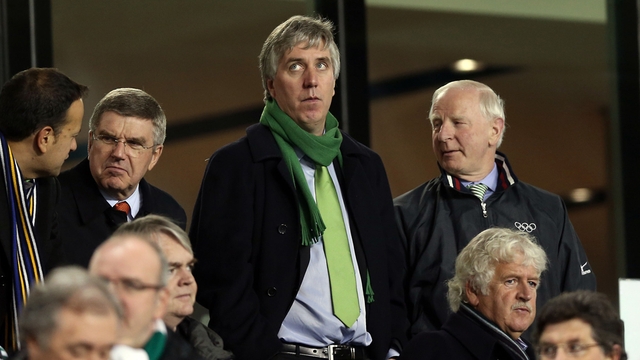 League of Ireland a model of success
One of the greatest League of Ireland spectacles took place in the Showgrounds last Saturday.
If the same effort and interest went into League of Ireland football as it does our international team we'd be in a lot better place.
The success of Sligo Rovers is a fantastic story which didn't just happen overnight.
A lot of hard work and dedication from managers, players, staff and fans has made it all happen.
"When everyone pulls in the same direction, success can be achieved"
The management and organisation could be an example to the powers that be in Abbotstown that when everyone pulls in the same direction, success can be achieved.
Do the public get that feeling when they see what is taking place at the higher echelons of Irish football?
They have had enough. For the good of Irish football change must happen and happen now.
A sensible appointment would be Brian Kerr as a director of football in this country, overseeing every level from top to bottom, including the League of Ireland set up.
He has all the tools necessary to direct the overhaul that is needed: he has experience at every single level; he is in touch with the modern game; he lives for football and is passionate about his country.
Who better to do the job that is needed? We have reached rock bottom and the only place to go from here is up. In some ways losing 6-1 at home could turn out to be a blessing in disguise.
For the good of the beautiful game on our shores, the FAI must ensure that the change that comes with it is the right one.
Until next week,
Alan