Czech Republic coach Michal Bilek firmly believes his side can beat Portugal in tonight's opening Euro 2012 quarter-final in Warsaw provided they repeat their recent performances.
The Czechs go into the encounter as underdogs but boosted by the news that Arsenal midfielder Tomas Rosicky will feature having recovered from an Achilles tendon injury.
Rosicky suffered the injury in his team's 2-1 triumph over Greece and missed the final group game against Poland last Saturday.
The Czechs reached the last eight as Group A winners, rebounding from an opening 4-1 defeat to Russia to beat Greece and co-hosts Poland.
"Portugal are favourites, they have strong players," Bilek said.
"But if we repeat the performances against Greece and Poland then we have a good chance of going through."
Bilek believes his team will have to play a defensive game and make the most of their chances.
"I think the key to our recent victories has been on defence," he said. "In our first game we left too many spaces and Russia punished us (4-1).
"We learned a lot from that game and I'm sure we will not make the same mistakes."
Rosicky, meanwhile, expects his side to be put to the test by a very good Portuguese team.
"Portugal is going to be a more difficult rival than the ones we have faced so far in the competition," he said.
"But this is our chance and we will fight until the end."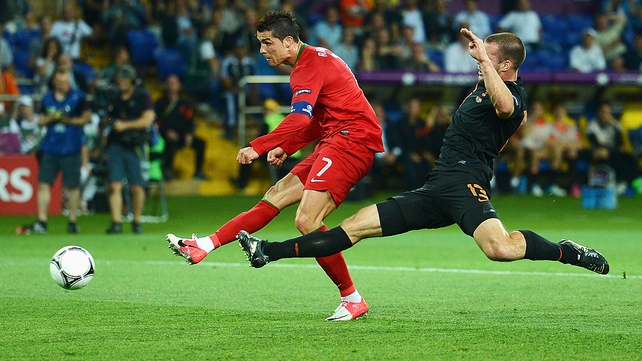 Portugal go into the contest sky high after Sunday's 2-1 triumph over Holland which saw them progress from Group B as runners-up behind Germany.
However, coach Paolo Bento was keen to play down expectations on his side.
"We are not getting carried away by the euphoria," he said.
"We are satisfied and proud of what we have done so far.
"We had a chance to celebrate that result but that time has passed and we are just focusing on what is ahead.
"Tomorrow's game gives us a chance to play for a semi-final spot.
"I am confident that tomorrow we will play in the same manner we have done so far, with consistency and humility.
"If we don't win tomorrow, we will complement our opponents."
Bento believes it will take a team effort to see his players reach the last four of the competition.
"We always try to defend and to attack with the maximum number of players possible," he said.
"We have to use our strengths and try to hide our weaknesses."
Bento has no injury worries and is expected to field Nani and Cristiano Ronaldo in support of Helder Postiga up front.
Ronaldo scored twice against Holland to increase his tally for Portugal to 34 goals.