All games live on RTE.ie and RTE TWO
GROUP H
Belgium v Algeria, Estadio Mineirao, Belo Horizonte, 17:00
Belgium arrive in Brazil with a hearty reputation to live up to.
They open up against Algeria having been glowingly spoken of for some months owing to the battery of stars they have around Europe.
Winging it
This Group H clash could well be decided by what goes on down the flanks. Despite a mean defensive record, when the Belgians did slip up it was out wide where they were caught napping - three quarters of their goals conceded from the wings. And their opponents proved almost as susceptible, conceding 71% of their goals from out wide.
But, while both teams have demonstrated weaknesses in defending wide areas, they found joy in attacking them.
Algeria scored half of their goals from the wings, while Belgium's 61% is the second highest of teams in the finals, ironically behind the team they edged out into second-place in qualifying - Croatia.
Set-pieces key for Belgium
For the Belgians, winning the aerial battles at set-pieces has been a valuable tool and one they will look to utilise against the Algerians. Belgium's power in the air proved to be telling throughout qualification, scoring a third of their goals via set-pieces.
Algeria, on the other hand, had a knack of conceding goals this way with just under half of those conceded from a dead ball situation.
Algeria's leaky defence
While both teams exhibited their goal-scoring exploits in their respective qualification campaigns, Belgium were also able to keep a superior defensive record, conceding an average of 0.40 goals per game.
Spain were the only team going into the tournament with a lower average - although the Dutch made a mockery of that statistic in Salvador last Friday.
The same cannot be said of Algeria, who conceded more than double that amount, averaging just short of a goal against per game. That said, in albeit less illustrious company they averaged two goals a game at the right end.
In Summary
The big question will be whether Marc Wilmots' side can live up to their pre-tournament hype?
With so many of the tournament's big names already shining, Belgium backers will be looking to this new Golden Generation to step forward and give them the perfect start against a relatively inexperienced Algeria outfit - averaging just 16.5 international caps, the lowest of the 32 finalists - who will be whipping boys in many eyes.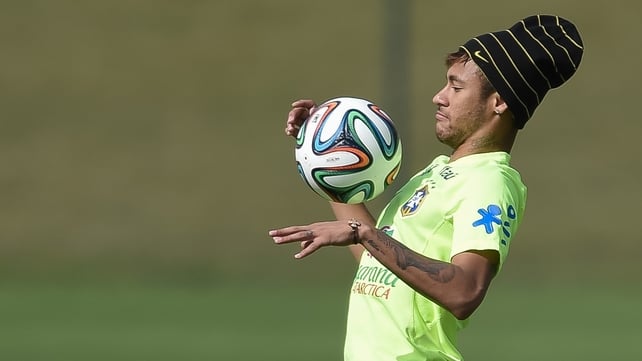 GROUP A
Brazil v Mexico, Estadio Castelao, Fortaleza, 20:00
Despite winning their opening game, which many will put down to some controversial refereeing by Japan's Yuichi Nishimura, Brazil were not altogether convincing on the pitch - they only managed an 86% successful pass ratio - a stat bettered by Italy, England, Spain, Argentina and France.
If Miguel Herrera's side can maintain concentration, they could enjoy the same success as Croatia did when Ivica Olic and Ivan Perisic made full use of Brazilian full-backs Marcelo and Dani Alves' tendency to venture forward.
All right for the Brazilians?
Brazil coach Luiz Felipe Scolari could do worse than look to exploit Mexico's left flank. They conceded almost a third of goals during qualifying down that side.
Oscar started on the right against Croatia in an unaccustomed role but caused countless problems for left-back Sime Vrsaljko with his direct running and pinpoint deliveries. With attack-minded wing-back Miguel Layun likely to venture forward regularly, this could be an area of joy for the Brazilians.
They always score!
Given that Brazil have only failed to score once in their last 32 international matches (a 1-0 defeat to Switzerland), it's difficult to see them falling foul of that stat here. El Tricolor boss Miguel Herrera will be buoyed by his side's impressive defensive record though - Mexico managed shut-outs against 50% of their opposition while securing their place at the finals - despite a shaky second half of qualification and much change behind the scenes. However, Neymar and co offer a significantly bigger threat to Guillermo Ochoa's goal.
At the other end, the Brazilians have only conceded three times in their last 10 matches. Should Mexico fall behind, they have an unenviable record of not rescuing a single point from losing positions during qualifying.
In Summary
All eyes and expectation will be on Brazil, and with the in-form Neymar seemingly firing on all cylinders following six goals in his last four games, it's difficult to see anything but a second victory. However, Mexico could look to capitalise on Brazilian nerves and join Costa Rica in providing a 2014 World Cup shock, and they have the carrot of the second round and little expectation on them outside of their own shores.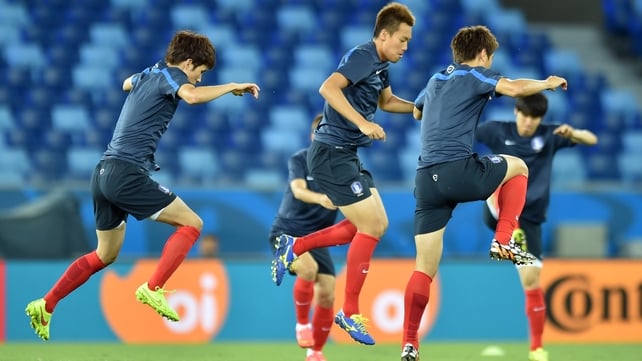 GROUP H
Russia v South Korea, Arena Pantanal, Cuiaba, 23:00
Fabio Capello returns to World Cup action on Tuesday as his Russia side take on South Korea.
The Italian's last taste of the big stage ended badly as England limped out in 2010 and he will be looking to amend that.
Out of the blocks early
The Russians will be looking for a quick start as they scored a fifth of their goals in the opening 15 minutes of matches in qualifying. That was a higher proportion than all but three other finalists (Ivory Coast, Costa Rica & the Netherlands).
On the flip side, the Koreans were often vulnerable early on, conceding three of their five first-half goals against inside the first quarter of an hour. This was more than any other team.
Strong start, poor finish
While the Russians may be quick out of the blocks, they appear to fade going into the final stages of matches.
They conceded three of those five goals against in qualifying during the final 15 minutes, with one of those in added time. But while this suggests concentration may be an issue, two of those were in games already won (against Luxembourg and Israel) and the other cost them maximum points in Azerbaijan.
If this is a common malaise it will be welcome news to their rivals, as South Korea usually finishing their games in the ascendancy - scoring a third of their goals in this period. Indeed, of the 27 goals netted in qualifying, 19 of these came in the second half; 70%.
Centre stage or exit left?
The stats suggest the battle for supremacy in the middle of the park will be key to victory.
Both sides prefer to do their attacking through the centre of the pitch and central areas produced over half of each team's goals in qualifying.
Do not expect the Korean right-back to be getting forward too much, only 7% of his side's goals came down that side with less than a fifth conceded down the same flank. With a much more adventurous approach down the left, more Russian pressure down that side should be rewarded with goals - their opponents conceding almost half their goals via that route in the qualifiers.
In summary
As you would expect from a Fabio Capello side, Russia are a well organised defensive unit who are hard to beat. Despite scoring 20 times in qualifying, with respect to their rivals, only Portugal provided a true test - both sides netting just once in two clashes.
South Korea, who have one of the most inexperienced squads in Brazil with an average of just 26.4 caps, have won their last three opening World Cup matches.