The World Cup, as even more than the biggest stage for football's stars to honour their nations, is also the sport's biggest shop window. Every year millions of Euros are exchanged based on a player's performance at the tournament. With so much at stake, our panel weigh in on the players who deserve some special attention this summer.
Johnny Giles
The outstanding players would be those we see performing in the Champions League like Messi, Suarez, Alonso and Silva. Argentina have a great selection of players including Di Maria, while Diego Costa is a big loss for Brazil. Spain need a player like Costa, and he could improve the Spanish team, as they haven't had an outstanding striker and have played without a centre forward. But the great thing about the World Cup is that there is always someone who comes along and impresses and makes a name for themselves, so we'll have a much better idea once we have seen all the teams play.
Eamon Dunphy
I'm looking forward to watching Messi and Aguero playing together. I'm also looking forward to seeing PSG's Marco Verratti for Italy. He's a young player and a very good player. And if Diego Costa is fit, he will be very exciting. He's a rough tough guy, and Spain's midfield create so many chances, so he'll be worth seeing.
Ossie Ardiles
You more or less know everyone at this stage now. Somebody who is not very well known here is [Argentina's] Ezequiel Garay. He's a defender, he plays for Benfica, he's strong and a very good player. He could be one of the stars of the tournament. If he does well, Argentina will do well.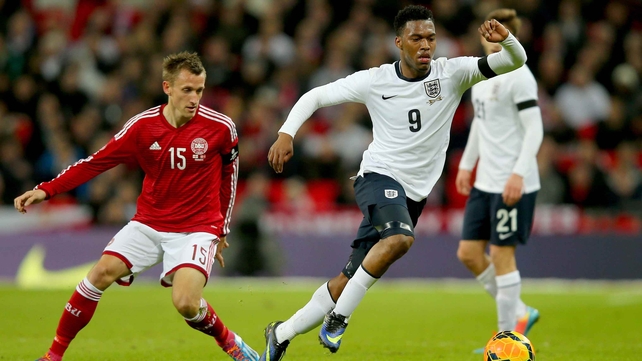 Ray Houghton
I think most players are well known these days, and you can watch any game really now these days on the internet if you want to watch it, so I don't think there'll be too many unknowns. But, it'll be interesting to see what [England's] Daniel Sturridge does. It'll be interesting to see Raheem Sterling and if they can actually enhance his reputation to a world level, that'll be the interesting factor.
Kenny Cunningham
Neymar goes into the tournament with a huge amount of expectation on his shoulders, and I think he has underwhelmed for Barcelona. Brazil have included Fernandinho and Willian in their squad, [when] they didn't make the Confederations Cup squad. They will complement the flair players that they have. Germany have many talented individuals like Julian Draxler and Mario Goetze, while if Diego Costa is fit, I think he gives Spain a totally new dimension.
Ronnie Whelan
If he gets a game, [England's] Raheem Sterling. I know we've seen him in the Premiership, but I'd like to see if he's playing and if he can do it on the biggest stage. He's been magnificent this season, and if he's capable of doing it in the World Cup that would be tremendous.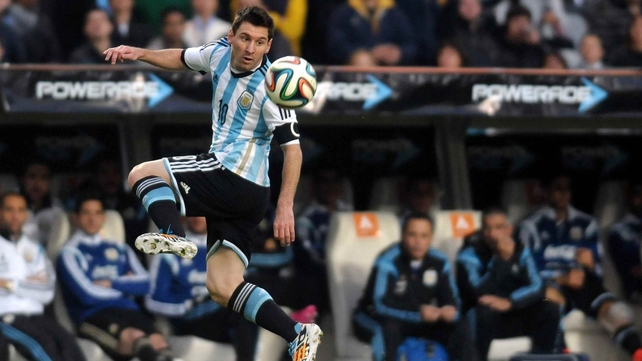 Richie Sadlier
I don't know if [England's] Ross Barkley is going to play, but if Roy Hodgson has the nerve to play him, he could really excite. The obvious player I'm looking forward to watching is Lionel Messi. I would love nothing more than to see Messi produce what we all know he is capable of producing in an Argentina jersey because, by his own admission, I don't think he has matched what he has done in a Barcelona jersey.
Tony O'Donoghue (RTÉ Soccer Correspondant)
I think Ross Barkley could do extraordinary things if he is given the chance, as there is very little pressure on him and he can play with no fear. And of course, Andrés Iniesta, I just love watching him.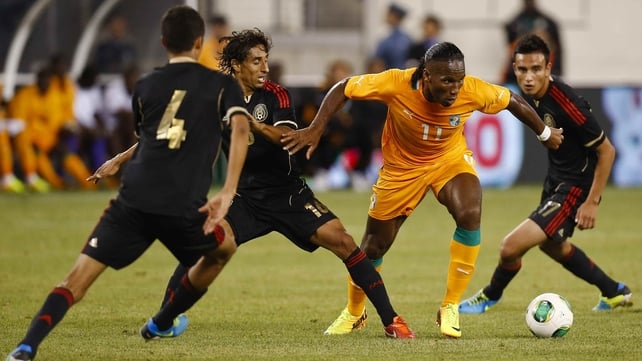 Ed Leahy (RTE.ie)
The two most intriguing players to watch must be Messi and Neymar. The former is the king of the club scene, while the latter keeps his best for the international jersey. The footballing world wants to see Messi impress in an Argentina jersey, while Neymar has a lot to prove after a poor season in Europe. I must admit, I'm intrigued by Group C, as there are four evenly matched teams (Ivory Coast, Greece, Colombia and Japan) so I would love to see Didier Drogba sign off with a World Cup to remember. I'm also looking forward to watching Japan's high-tempo football and their two full-backs Yuto Nagatomo from Inter Milan and Schalke's Atsuto Uchida.
Rob Wright (RTE.ie)
Lionel Messi is the obvious one. He's finally started to turn in the kind of performances for Argentina that we've become accustomed to seeing at Barcelona. With 10 goals in 14 qualifying games, he comes into the tournament in bang on form and with a team set-up to take advantage of his talents, this could be his World Cup. Messi's Barca teammate Alexis Sanchez of Chile has been going about his business at the Camp Nou without much fuss this season but still managed to score 19 goals in La Liga. A speedy attacker with a devastating shot and a great touch, he could help his country cause some very big upsets in Brazil.