By Ed Leahy
"Is his name really Eddie Rockets?"
The question was posed by an opposition player on hearing a team-mate shout at me across the pitch.
I had garnered the "Eddie Rockets" moniker (later shortened to Rockets), not for my love of the fast-food outlet, but by a new manager at the club who was trying to learn the names of the players. And it stuck.
My long and not-so illustrious football career brought me into contact with every nickname you could think of, from the unfortunate ("Shitser") to the self-explanatory ("Spacer"), while even within my own team I played with a Flump, an Ego, a Dimbo, a Snake, a Gumbo and, of course, the obligatory Horse. And if your name was Christopher, you became Git.
So as the World Cup heads to Brazil, it would appear that the South Americans also love a good nickname; sure wasn't Pele handed his nickname by an Irish priest after watching young Edson Arantes do Nascimento ag imirt "peile."
Let's take a look at some of the nicknames on show at this World Cup, and surely time will tell if the players will live up to their illustrious monikers by the tournament's end.
Chile's Marcelo Diaz, who plays his football in Basel, is affectionately known as "Cara de Pato" (Duck Face). He is also known as the "South American Xavi" so I'm guessing he prefers the latter than the former.
Tough-tackling Gary Medel of Cardiff City is aptly called "The Pitbull," while team-mate Jorge Valdivia is known as "El Mago" (The Magician).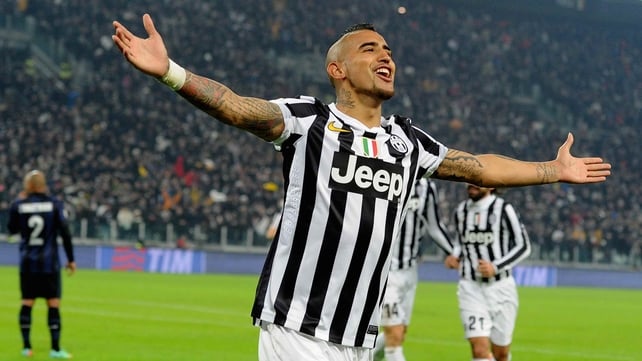 Arturo Vidal of Juventus is simply named "El Rey Arturo" (King Arthur), while Barcelona's Alexis Sanchez is called "El Nino Maravilla" (Wonder Boy) back in Chile.
Argentina's Javier Mascherano is called the "Little Chief", while Fernando Gago of Boca Juniors gained the name "Pintita" (smart looker) and is married to former professional tennis player Gisela Dulko.
Liverpool flop Maxi Rodriguez is called "Fiera" (wildcat) for his never-say-die attitude, while waif-like Real Madrid midfielder Angel Di Maria is nicknamed "Fideo" (noodle).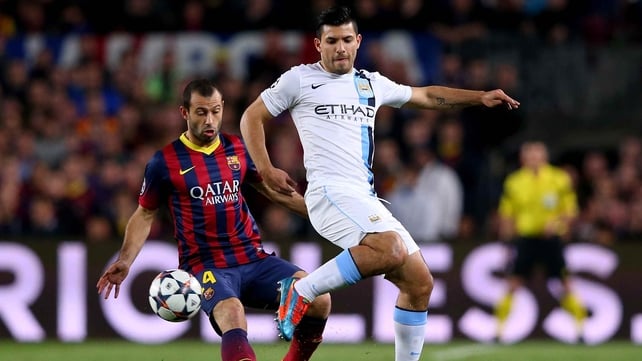 Lionel Messi shares his name with one of the Red Hot Chilli Peppers, "Pulga" (flea), while Man City's Sergio Aguero is nicknamed "Kun" after a Japanese cartoon character.
Spare a thought for Ezequiel "Pocho" Lavezzi. Pocho, meaning "the chubby one," will most likely spend the tournament on the bench – pie in hand, no doubt.
Uruguay's Martin Caceres of Juventus is called "Pelado" (Long Hair), mainly for the fact that he has long hair and Alvaro Pereira is known as "Palito" (Little Stick).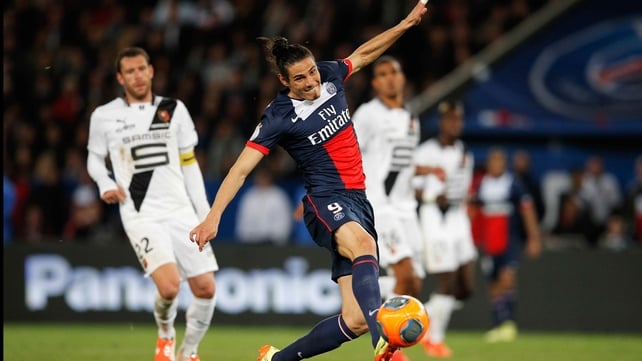 Cristian "he'll make you cry" Rodriguez is nicknamed "Cebolla" (The Onion), Edinson Cavani of Paris St Germain is known as "El Matador", while Luis Suarez has been called every name under the sun, but his nickname is "Salto" after the town he is from.
Diego Perez, who plays for Bologna is nicknamed "Ruso" (The Russian).
Speaking of Russians, Oleg Shatov, the Ian Dowie of eastern Europe, is nicknamed "Yeltsin", because he looks like the former Russian president, while baby-faced Alexander Kokorin goes by the name "Bieber", as he resembles the Canadian pop star.
Croatia keeper Stipe Pletikosa is nicknamed 'The Octopus' for his shot-stopping reflexes, dishevelled Aussie Josh Kennedy is nicknamed Jesus, while Mexico's Carlos Pena is called "Gullit," with his long black locks and powerful running reminiscent of the Dutch great.
Javier Hernandez comes from rich footballing heritage as his grandfather and father played for Mexico, thus earning the nickname "Little Pea" after his father who was known as "Chicharo" for his green eyes.
Ivory Coast striker Gervinho knew that he would end up in Brazil one day and somehow turned Gervais Yao Kouassi into his current offering, while life is like a box of chocolates for Switzerland's Stephan Lichtsteiner, nicknamed "Forrest Gump" thanks to his storming runs down the right flank.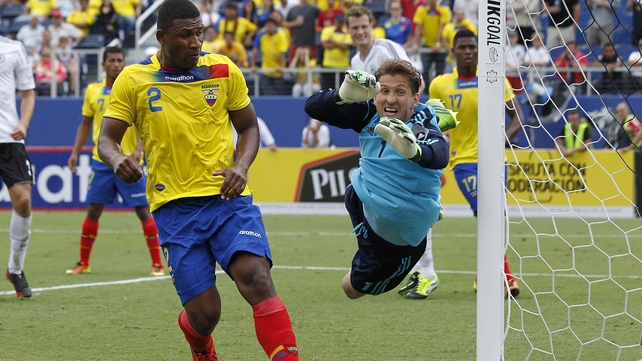 In Ecuador, it would appear you designate your own nickname, as that is what Jorge "Paul Ince" Guagua did, naming himself "El Patron" (The Boss) because he considers himself to be the best to lead the defence, and Frickson Erazo followed suit naming himself "El Elegante" (The Elegant One) because of his good marking and talking on the pitch and dressing off it.
Portugal's Ricardo Quaresma is known as "the magician" or "Harry Potter" because of unpredictable dribbles and crosses and shots with the outside of the foot.
Most of the Brazil team already go by their nickname such is the length of their entire names, although David Luiz is known to be called "Krusty the Clown," while Hulk's is self explanatory.