Germany midfielder Lars Bender has been ruled out of next month's World Cup in Brazil with a thigh injury, the team said on Friday.
Two days after Germany started their preparations with a training camp in northern Italy, the Bayer Leverkusen player had to pull out of the 27-man provisional squad, Germany said in a brief statement.
The three-time World Cup winners have been drawn in Group G along with Portugal, United States and Ghana.
Meanwhile, Chile midfielder Matias Fernandez will undergo right ankle surgery this month and will miss the World Cup, his club Fiorentina have confirmed.
Elsewhere, Toni Kroos says he has no intention of being a Manchester United player next season.
The Bayern Munich midfielder has long been linked with the Old Trafford club, especially as his contract situation with the German champions remains unresolved.
"There was a lot of speculation, but Manchester is and was not an issue"
Kroos, 24, has a year left with Bayern and has yet to accept their offer of an extension, giving a nod to a possible move away.
United have been reported as suitors but he claims they are not on his radar.
Speaking to Bild he said: "I am expecting to play for Bayern Munich next season.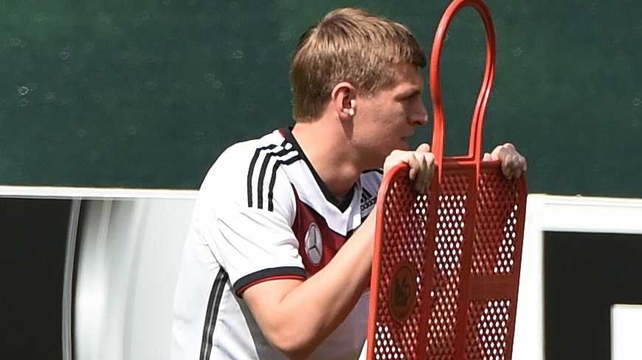 "There was a lot of speculation, but Manchester is and was not an issue.
"At this point in time I am fully focused on preparations for the 2014 FIFA World Cup."
Rumours of a United move for Kroos started to circulate when David Moyes was in charge, although talk has cooled since the appointment of Louis van Gaal.