Aaron Hill is making final preparations for a first appearance at a World Snooker Tour event on the island of Ireland.
The 20-year-old Corkman has qualified for the Northern Ireland Open, and will be heading to Belfast for a first-round meeting with the winner of Rod Lawler and world number two Judd Trump.
To even be at this stage took a massive effort from Hill.
While his last two-year tour card had been secured after winning the EBSA European Under-21 title, it was the dreaded Q School this time around in order to stay amongst the game's elite players.
Q School is cutthroat, and Hill was on the verge of qualifying when he led Luke Simmonds 3-1, but he lost three frames on the bounce to miss out.
"The biggest achievement of my life"

Cork's Aaron Hill regained his professional tour card yesterday 👏 pic.twitter.com/1kNnGOGRyK

— World Snooker Tour (@WeAreWST) May 28, 2022
He didn't have much time to dwell on the defeat as he was back in the next qualifier tournament four days later, and this time he made no mistake, beating James Lee, Faizaan Mohammed, Gao Yang, Kuldesh Johal and finally Jianbo Zhao.
"It wasn't nice having to face Q School," he admits to RTÉ Sport.
"I showed good character to get through just after dropping off [the main tour]. It's one of the hardest tournaments to get through so I'm still buzzing.
"I got to the second last round and lost from being 3-1 up [against Simmonds]. To come out of that and re-group for a few days later for the second event, and to face all those matches again, and win them, it showed a lot of bottle and character.
"So I was really proud of myself to be able to do that. The experience of being on tour stood to me going to Q School, having that two years behind me.
"I knew going there that I was going to be a feared player, having just dropped off the tour. So I just told myself that if I played well I was going to get through, because in my head I was better than everyone there - that's the way you have to think to get through.
"I played unbelievable snooker for the week, but I don't know where that came from because I wasn't playing well at the back of last year on the tour.
"It was experience that was a big factor for me there."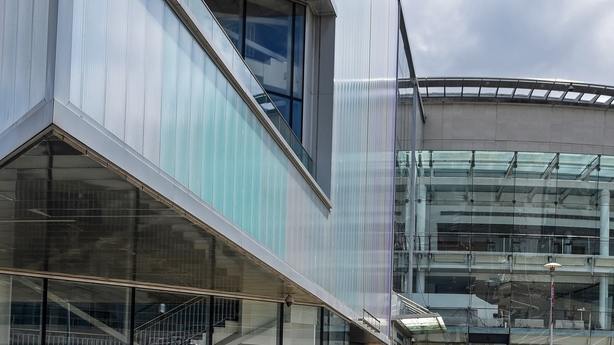 It's those battling qualities and the self-belief that have Hill heading to Belfast next week.
He started the season winning his Championship League group, and followed it up by qualifying for the European Masters in the Bavarian city of Furth. There, he lost out to an in-form Barry Hawkins - who would make it all the way to the final - having led the former World Championship finalist 2-0 early on.
It's all solid progress but Hill is clear that he wants to take it to the next level.
To that end, he has begun practicing with long-time professional Fergal O'Brien, who also had to go through Q School in the summer. Allen has been playing matches against the Dubliner out of his base in Celbridge over the last few weeks to try to improve his safety game.
"He also helped me during Q School," Hill points out.
"He was on the phone to me every day before my matches. He was passing on his experience to me, giving me the best chance to win, creating the best version of myself.
"I'm after getting off to a tidy start [to the new season] but we want to be going deep into tournaments now this season.
"I'm taking every tournament as it comes and hoping I can produce what I know I can this year."
And so to Tuesday's trip to Belfast, and a possible meeting with 2019 world champion Trump.
Hill's victory in the qualifiers means that he's already into the first round proper, alongside Jordan Brown. While the likes of Ken Doherty, O'Brien, and defending champion - and home favourite - Antrim's Mark Allen had their final qualifying round held over to the Waterfront Hall.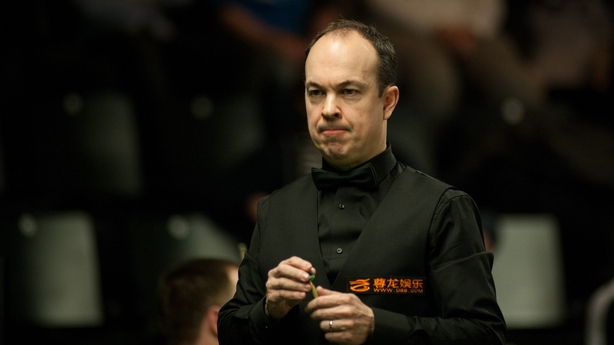 It's a fair trip from Cork City to Belfast, but Hill is hopeful that he will have plenty of familiar voices cheering him on by the banks of the Lagan.
"This is my first time, so I'm buzzing," he adds.
"A lot of my family is coming and I'll have a lot of support up there. It'll be my first time playing in Ireland in a pro event, so I'm really excited - I can't wait.
"I'll head up on Sunday and practice up there, then chill on Monday, and play on Tuesday. At the start of any season Belfast is always one of my big ones, to try to qualify for that.
"I've failed to do it for the last two years so it means a lot to qualify, and have friends and family there to support me. It'd be lovely to get the W in front of them."
The biggest names in the game will be in Belfast over the next week or so, but keep an eye out for Aaron Hill as he looks to try to make a big breakthrough at his home event.
Irish in qualifier action at Northern Ireland Open:
Sunday
Ken Doherty v Kyren Wilson (10am)
Joel Connolly v Robbie McGuigan* (2pm)
Mark Allen v Chang Bingyu (8pm)
* = wildcard round
Monday
Fergal O'Brien v John Higgins (10am)
Joel Connolly/Robbie McGuigan v Zhou Yuelong (10am)