Fergal O'Brien's fondest memory of playing snooker in Belfast came in 2007.
The Dubliner was set to meet Ronnie O'Sullivan in the Northern Ireland Trophy and was, as most players tend to be against the Rocket, the outsider heading into the match at the Waterfront Hall.
While O'Sullivan is a formidable opponent at the best of times, he had knocked in five centuries in his 5-2 victory over Ali Carter in the last 16. This included a 147 maximum break. If watching old snooker matches on YouTube is your thing, this one is worth a go.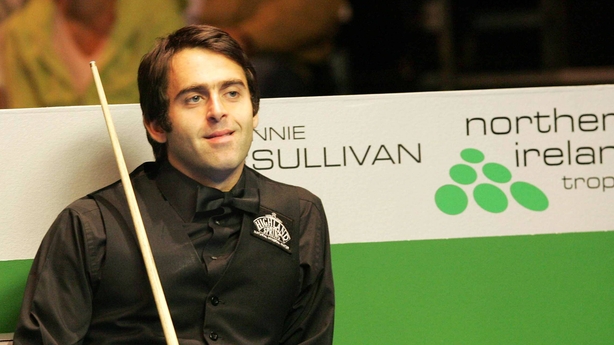 And yet O'Brien had been building a nice head of steam on his journey to the last eight, including a victory over John Higgins in the second round.
"I remember going over to Ronnie in the practice room and telling him that, whatever about the 147, five centuries to win five frames was phenomenal stuff," O'Brien says.
"It wouldn't be a thing that happened too often but I had to stop myself from going on to tell him that I was going to beat him in the quarters. I'm glad I didn't because nobody needs any extra pressure against Ronnie!
"But it just goes to show. He had put in the greatest best-of-nine frames performance ever but where I was with my game I just fancied my chances. I wanted him to bring his best game."
And O'Brien's gut feeling turned out to be absolutely correct as he went on to halt the Rocket on a 5-2 scoreline. He made it all the way to the final where Scotland's Stephen Maguire got the better of him by 9 frames to 5.
That little bit of confidence is something that the former world number nine has been lacking over the last couple of seasons.
Indeed his place on the tour is under threat owing to the slide in his form, which has brought him down to 77 in the rankings, outside of the places for a guaranteed tour card next time round.
This season has started very well for O'Brien however, with qualification for the English Open next month, and the Scottish Open in December secured. Before that he'll venture north to take part in the Northern Ireland Open.
He's one of just nine players outside the world's top-16 to qualify for all three events of what World Snooker call the 'Home Nations Series' events.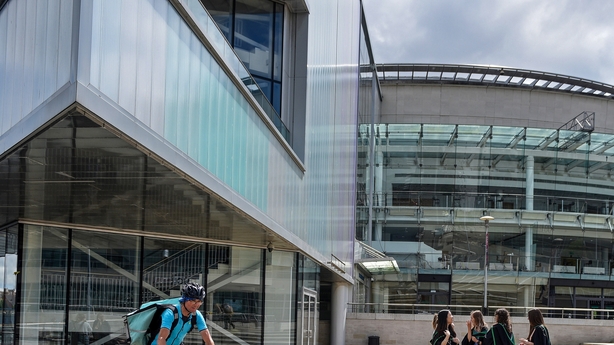 Back in August he also reached the last-32 of the Championship League and these results combined have pushed him up to 62 on the one-year list. A couple of victories in the upcoming events in the run up to Christmas could make a huge difference in terms of tour survival.
"It's been a decent start, certainly one of the better ones over the last few seasons," he says.
"The last few years I've been trying to find a win here or there, but I feel I've something to build confidence on now. Apart from anything else, qualifying for Belfast, and the English and Scottish Opens there are a lot more matches to look forward to.
"It takes a bit of the pressure off because by qualifying for all three I've the other ones to fall back on if something goes wrong. I have the [ranking] points from the matches I've already won so I'm trying to get a little momentum and get that spiral going up - in the last few years it's been going down.
"I wouldn't say my performances in those last three qualifiers were fantastic but also that's not really relevant. I mightn't have played brilliantly but where I'm at, confidence-wise, I just need wins. If you keep getting enough of them your performances will naturally improve.
"You could play much better and lose and the performance really wouldn't be worth a damn. I've battled well, I've been determined, and I'm delighted with how it's been going.
"Since I've been back practicing after those few wins I've had a little bit more confidence than I had last season and it's all about slowly building that back up."
The Northern Ireland Open got underway yesterday, with some final qualifying rounds held over so that they could be played at the venue in Belfast. This included a 4-0 defeat for Derry's Christopher Clifford against Gao Yang.
Those final qualifiers continue today and include two matches involving Antrim men, with Mark Allen set to face Si Jiahui and Jordan Brown playing Gary Wilson.
O'Brien is due to take on James Cahill in the first round tomorrow afternoon. He's the only player from the south to reach the tournament proper, with Michael Judge, Ken Doherty and Aaron Hill all missing out in the qualifiers.
Welcome back.

Former world number 24 Michael Judge has beaten Kuldesh Johal 4-0 to secure professional status after ten years off the tour.

The 45-year-old Irishman only dropped four frames across the event, winning four matches with whitewashes ?? pic.twitter.com/O0yT6aP33K

— World Snooker Tour (@WeAreWST) June 7, 2021
Now living in Leixlip O'Brien would love to see a professional tournament back at Goffs, where one was played until the turn of the century.
But for now it's a case of being amongst the game's best players, and playing them in Ireland, a chance that doesn't come around too often.
"Last year because of Covid-19 we had to play this event in Milton Keynes," O'Brien points out.
"Now I'm only driving a couple of hours up the road. I'll throw a few bags in the boot and there's no need to catch a flight, or Covid tests or PCR - I think we've all had enough of that.
"Belfast is a great venue and it's so close to home. There's always a good crowd up there. Usually when you walk back into a place where you've done well you get a good feeling, and I've those memories of 2007 so that's never a bad thing.
"I've got 12 people coming up from home to watch me play - my folks, my father-in-law, my daughter, my nephew and a few friends.
"It's lovely to be able to do that. It's much more comfortable and it reduces the stress."
A short journey from Kildare to Antrim but O'Brien will be hopeful that he can put a few results together and end up spending the week in Belfast.