The World Snooker Championships begins today.
Judd Trump is the favourite after a stellar season which has seen him win five tournaments, while Ronnie O'Sullivan is the defending champion and can match Stephen Hendry's modern record of seven titles with a victory in two weeks' time.
Or might this be the year when we finally see a winner from outside of a current or former British Commonwealth country?
There was disappointment for the Irish players involved in the qualifiers, with all eight failing to progress to the main draw.
Of the nine matches that involved Irish players, there were just two successes as Fergal O'Brien beat his namesake Quinn in the opening round - an all-Ireland affair - before Gerard Greene reached the third round with a deciding frame win over James Cahill.
It means that Antrim's Mark Allen is the only player from the island involved at Sheffield. It's the fourth time in six years that this has been the case.
Twenty years ago there were five Irish players in the first round proper, with three - Joe Swail, Paddy Wallace and Ken Doherty - making it as far as the quarter-finals.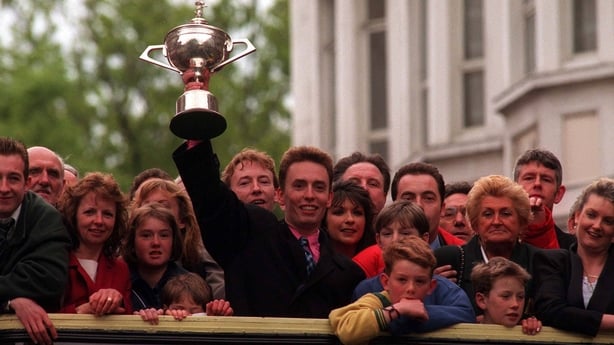 Undoubtedly the sport has been in decline in the country, falling out of fashion as other individual pursuits became more popular. There was a time when Dublin was flooded with clubs but many have now closed including the likes of Breaks in Drumcondra, Rathfarnham Snooker Club, Joey's in Harmonstown, Belgard, the Stillorgan Leisureplex, and of course Jason's of Ranelagh, most famous for being the base of 1997 Crucible winner Doherty.
An article in the Dublin Inquirer in 2016 claimed there were around 70 clubs in the city in the 1980s heyday, but that number is now far less than half that amount, and you might realistically count on two hands the amount that are left in the entire county.
"Take the numbers game," argues former world number nine O'Brien. "If there are fewer people playing in Ireland, there are going to be less and less tournaments and the standard is going to go down.
"If only one in every 100,000 players is going to become a top pro and there are only 20,000 people playing in the country you're going to have problems. When the likes of myself and Ken first broke through (in the early 1990s) I lived in Bayside and I could walk to four or five clubs. I could get the bus to another five or six and that was without even going into town where there were another four or five.
"So you're probably going to have fewer players getting through. When I turned pro there were about 30 of us there or thereabouts from Ireland. They were different times and the game was more open then.
"It's probably going to have to be a really special player to come through now."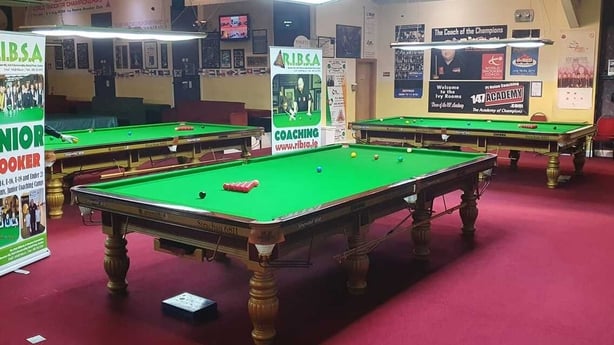 The game suffered another blow before Christmas when the Ivy Rooms in Carlow, the real home of competitive Irish snooker, announced that it was turning off its lights for good. The venue would have been well know to anyone who had tried their hand at competitive snooker in this country.
"It's a big loss," admits O'Brien. "You'd certainly be concerned that if there isn't a main base for tournaments the game could really struggle.
"You might have to wait five or 10 years between each really good Irish player coming along. But the likes of Ross Bulman and Aaron Hill, if they're hungry enough they can make it. There are still enough tournaments in Ireland for a young guy to come through and be learning and serving his apprenticeship.
"Anyone coming through would have to work with a coach, maybe the likes of PJ Nolan, and think about not just the technical side, but also the mental side and physical fitness.
"You would be quite concerned [for the game] but on the other side I'd be quite confident that someone like Aaron or Ross can stay on the tour and that we'll be seeing them in pro tournaments 20 years from now.
"It might mean that they have to go to England, like I did, for a few years."
The plane or the boat to England is a well worn path for players from Ireland trying to make it.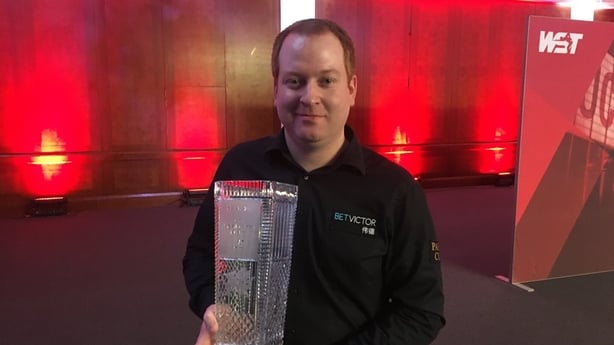 From Alex Higgins, who had to make best use of British rail to get to the tournaments because he couldn't drive, to Ken Doherty living in a flat in London in the mid-1990s, right up to Hill going over to Liverpool regularly to get some match practice against pros there, many a budding Irish players has made the journey east.
For Jordan Brown though, who earlier this season won the Welsh Open as a 750/1 outsider, there are other routes.
"It's all down to you work ethic," he told RTÉ Sport recently.
"You have to have the talent, but you need to put in the hard work as well. So I don't necessarily think you have to go to live in England.
"I know Mark (Allen) went over earlier in his career and spent about nine months there, but he hated it. The standard might be better elsewhere, and you do have to get used to playing different types of players.
"But ultimately you have to the hours in no matter where you go, full stop. From that, you'll learn and improve."
Of course it's not all about the professional game. There's still the amateur scene with adult leagues in both Cork and Dublin. Irish players regularly reach the latter stages of big European amateur tournaments, and it was Aaron Hill's victory at the EBSA European Under-21 Championships that gave him his pro tour card.
Josh Boileau was a winner of the event back in 2016, while Ross Bulman was a finalist two years ago.
Dylan Rees is the Chairman of the recently renamed Snooker & Billiards Ireland. The Welshman is a player himself, competing internationally in tournaments for the visually impaired as part of the World Disability Billiards and Snooker (WDBS) circuit.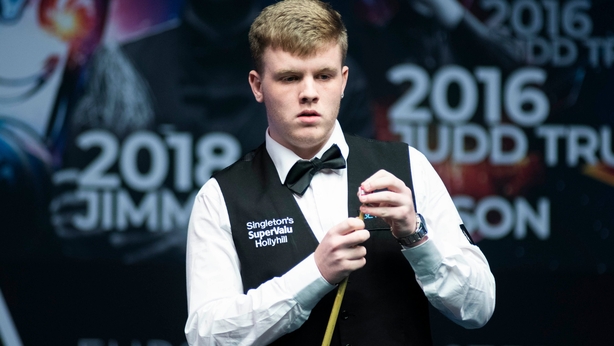 He has been living in Ireland for 20 years and he says it's not all doom and gloom.
The loss of the Ivy Rooms is big, but Rees is hopeful that it'll only be a short-term blip as the country begins to come out of Covid-19 restrictions.
"Before the end of the World Championship we're hoping to be able to confirm another location in Carlow for our new headquarters, as well as a centre of excellence and a training facility," he says.
"It's not an exaggeration to say that it's going to be one of the best snooker facilities in Europe. It'll be a centre for all of our elite players, both able-bodied players and those playing with a disability or any sort of special needs.
"We're going to have eight tables there and we'll be able to hold all our national finals there, from junior right up to senior. We're going to have a small arena with room for spectators, capabilities for broadcast, as well as a commentary box.
"That's set to be a huge positive for snooker in Ireland."
While the days of the big snooker halls with 20 or 30 tables are realistically gone for good, Rees doesn't see this as a bad thing. He's hopeful that a new club in Thurles might become the prototype for smaller clubs all over the country.
"Commercial clubs are struggling," he admits. "I think because of the level of space involved there's probably too much money to be held in those clubs.
"What we want to be able to do is facilitate setting up clubs with maybe only two or three tables. We've one opening in Dungarvan, there's another new one opening up in Thurles under Freddie Chute. These clubs are more community led and this, for me, should be the future of snooker in Ireland.
"In Wales, where I come from, there would have been leagues set up with maybe 20 teams. Of those, only maybe one or two are coming from clubs where there are more than three tables. In the UK you have a lot of working men's clubs and labour clubs, which wouldn't be so evident here.
"Eventually we want smaller venues but lots of them."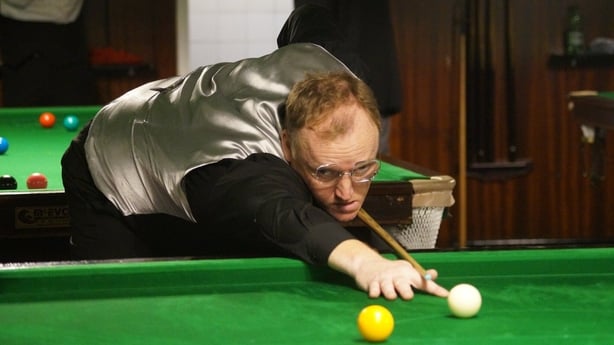 Other clubs have opened in recent years, with a new venue in Glanmire in Cork in late 2019, while St John's club in Limerick is expanding. Add them to already established venues in Celbridge, Newbridge, Nenagh, Gorey, Wexford Town, Edenderry, Tralee, a couple in Galway, and a handful of others in Cork, and there's the foundation that has provided so many talented amateur players down through the years.
Rees' own career has seen him play out of Youghal, the club that produced Ross Bulman, but he is hopeful of seeing a Waterford Snooker League started, with teams from the city, Dungarvan and Cappoquin.
Progress in Munster, but what about the capital? For anyone who played snooker in Dublin in the last 20 years, the D'Arcy McGees Spawell Snooker Club has always been important.
Situated between Templeogue and Tallaght, the club in the early years of this century nearly became the Ballyboden St Enda's of snooker. It was a massive club in the county, providing multiple teams at underage and senior level. Despite its size and significance, it wasn't immune from the effects of the economic crash, and a change of ownership eventually led to the closure of the club for a few years.
The club is back now, and is entering teams in the Dublin adult leagues. There is no junior section in the leagues at the moment in Dublin, but Spawell manager Richie Macauley is hopeful that they can rejuvenate it before the end of this year, if Covid will allow it.
"Cork is doing very well with the number of the juniors they have been producing," he acknowledges.
"Dublin has been a more difficult but to crack in the last decade, but we're hoping to get things going again. Once the situation with Covid clears up a bit, we're going to have an open day later in the year where PJ Nolan will come up and we're going to try to build from there.
"We'll have school kids coming in and we're hoping to be able to get the Dublin junior leagues back up and running."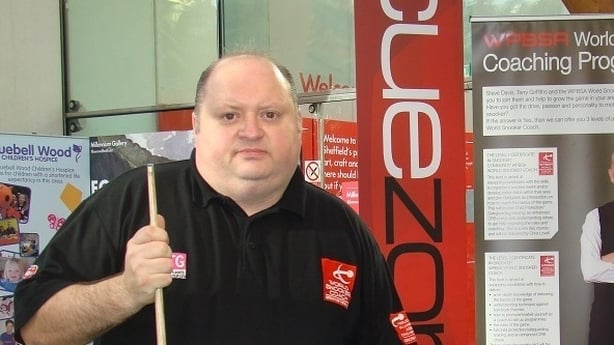 How all of that might feed back into a tournament like the World Championships, and Irish participation in it, remains to be seen but it's surely a step in the right direction.
For Irish National Coach and Development Officer PJ Nolan, who has worked with most of Ireland's top players over the last quarter of a century, one thing is clear.
"You don't get a guy like Ken Doherty coming along every few years," he reasonably points out.
"He's the greatest ambassador for the game that this country has ever produced. And that's not just the case for ourselves. Look at the likes of Scotland - will they ever produce another Stephen Hendry or another John Higgins?
"Players like that don't come along too often."
So what is the solution for Irish snooker?
Goffs, from the late 1970s up until 2000, and then Citywest thereafter, previously would have hosted the Irish Masters, where the best players in the world came to compete. The tournament ran until 2005, but then fell off the tour. The Northern Ireland Open was held in Belfast between 2006 and 2008, but it too fell by the wayside.
Professional snooker returned to the Republic in 2011, when the Players Tour Championship Finals took place at DCU, before being played at NUIG for the following two seasons. More recently, the professional game has come back north of the border with the Northern Ireland Open taking place in Belfast each November, but Covid has put paid to that since 2019.
For Nolan, seeing the game's top players back to Belfast, as well as an event in the south, is crucial if we want to see another generation on the green baize.
"The tournament out at Citywest inspired the next generation, and it would be huge for the sport here to get it back," the New Ross man suggests.
"You'll probably see the BBC coverage of the World Championships mention the Cue Zone at the Crucible. When we had a tournament in Dublin, we had a similar set-up, and if we could get it back that's the area where we could work with kids.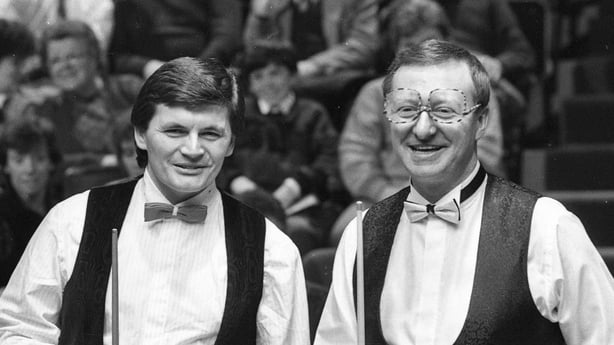 "You'd see them coming in with their parents, or sometimes even their grandparents and you could hand them a cue. It might be the first time that they ever play snooker, but it sows that seed of passion for the game. Particularly if they're getting to see Ronnie O'Sullivan or Ken Doherty playing in the next room on the same day.
"We still have a way to go yet before we shake this idea of the game being a 'misspent youth.' In England, it's about discipline, and getting into academies, and keeping fit, and nutritionists.
"We have to catch up with them, but we're hopeful our new academy in Carlow can be the start of something big for snooker in Ireland."
The game is not in the best of health, but it's not dead yet. There are people all over the country trying hard to get it back to where it once was.
There are still clubs around the country, and there will be worse ways to spend an hour or two once the societal restrictions are removed later in the year than to head to down for a frame or two in your local club.
While we wait, the game's biggest and best tournament, the World Championships at the Crucible, will do nicely.