The eight Irish players who will compete in next month's World Snooker Championship qualifiers learned their fate this afternoon, while the draw of the first round will see seven-time champion Stephen Hendry take on Jimmy White.
The pair met in four finals in the 1990s, with the Scot emerging victorious on each occasion.
Hendry, who was working on ITV when the draw was announced, said, "No, stop it. I can't believe that. You're winding me up – that's unbelievable.
"All those finals we played and now we're starting off at rock bottom playing each other in the very first round. It's incredible.
"We've been practising together as well, so that's ended!"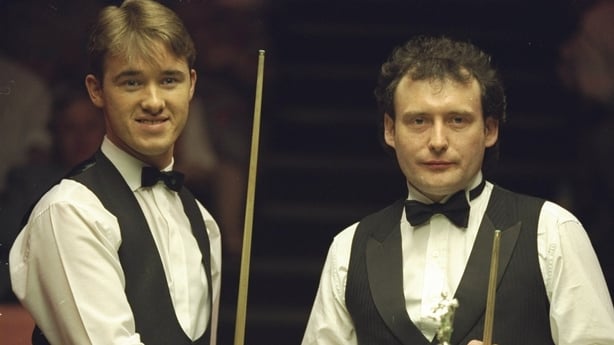 For Ireland's last winner of the tournament, Ken Doherty, it's a date with Lee Walker in the first qualifying round. The Dubliner has to win four matches to get to the Crucible.
That's also true for the two Fergals - O'Brien and Quinn - who drew each other today in an All-Irish clash.
Cork's Aaron Hill, who beat Ronnie O'Sullivan en route to the last-16 of the European Masters in September, is up against Ashley Hugill.
Welsh Open champion Jordan Brown comes into the qualifiers at the third round stage, owing to his higher ranking, and he will play one of David Grace, Steven Hallworth or Dean Young.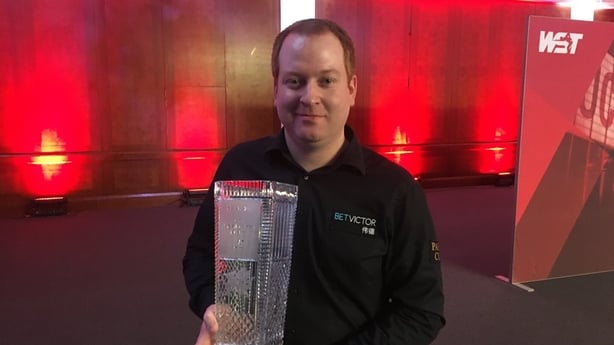 Should Brown progress there might be an All-Northern Ireland affair in the final round qualifier against Gerard Greene, who is in the same section of the draw as the Antrim man. Greene is set to take on the winner of James Cahill and Sean Maddocks in the second round.
Elsewhere, Limerick's Leo Fernandez will play Fraser Patrick, while 16-year-old Robbie McGuigan is playing Mitchell Mann - both of those are first round affairs.
Qualifying starts on 5 April and runs for 10 days. All qualifying matches are best of 11 frames, up until the final round which will be best of 19.