Snooker in Ireland is not where it once was, or where many would like it to be.
We had grown accustomed to players competing at the top of the sport, and a world champion from this island every decade, or so, but the game has moved on.
Alex Higgins started the trend in 1972, claiming the world title after a marathon, six-day final.
He repeated the trick ten years later in one of the sport's iconic moments. He tearfully welcomed his wife and baby onto the stage for the trophy presentation.
Three years later, it was the turn of Dennis Taylor, who performed some heroics to come back from the dead and defeat the player of the decade, Steve Davis. The final was watched by an estimated audience of 18 million, in the UK alone.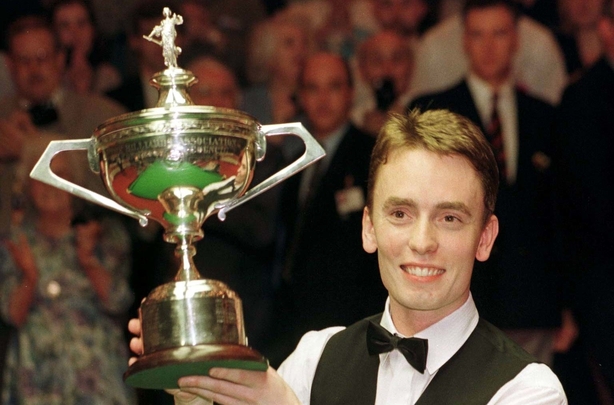 1997 would see Ken Doherty take the title, stopping the King of the Crucible Stephen Hendry. The Dubliner returned to tour his hometown afterwards in front of thousands of supporters.
He would make the decider in Sheffield twice more, in 1998 and 2003, but that victory against Hendry remains the last time someone from these shores has lifted the trophy.
The UK Championship, which began on Tuesday, is the sport's second most-prestigious tournament, and it will feature all of the world's best players.
One man whose just starting out what many hope will be a long and successful career in the game is Youghal's Ross Bulman.
He came to international attention earlier this month, claiming a first professional victory at the Northern Ireland Open against Zhang Jiankang.
This week, he's been given the dream or nightmare draw, depending on your own perspective; he's set to take on defending champion Ronnie O'Sullivan on Thursday evening.
"Delighted," is Bulman's response when asked how he felt when he heard he would be facing The Rocket.
"I'll get a chance to play in the main arena, on the TV table.
"Against Ronnie I've to play my own game, take my chances, and I suppose I might have to keep it tight. I've nothing to lose, and he has everything to lose."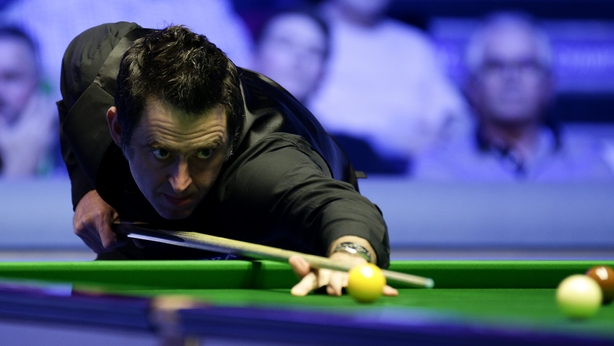 Following the lead of his older brother, Bulman took up snooker when he was eight years of age.
But it wasn't his only love, and he played a bit of GAA, soccer, and rugby, before electing to pack them all in just before his 14th birthday to concentrate on the baize.
Coached by Brendan Cooney at the local CYMS in Youghal, he went on to work with PJ Nolan, formerly the Irish national coach, and someone who has guided players all over the world.
His pedigree at home was impressive, including an incredible weekend in 2015 where he claimed the under-16, under-18, under-19, and under-21 national titles in the space of 48 hours at the Ivy Rooms in Carlow.
Last season, he came within one frame of claiming a tour card at the Q School, and he maintains that regardless of what happens this week in York, it's all about getting over the line next summer.
"I just take it one tournament at time, frame by frame, ball by ball. That's my attitude to it," says the 18-year-old.
"I'm not sure of my schedule over the next few months. I'm the number one top up for tournaments, so if someone can't play for whatever reason, I get an email.
"Next summer, I'll got back to Q School, so I just want to play as much as possible between now and then."
Ross Bulman, a name for the future.