Shaun Murphy believes progress can be made on Ronnie O'Sullivan's gripes with snooker's schedule if the sport's leading player meets with its rule-makers.
O'Sullivan caused a stir at the UK Championship in York on Sunday when he mooted the idea of a breakaway circuit as a result of frustrations about the way parts of the game are being run.
The five-time world champion, who turns 43 on Wednesday, said he was "ready to go" and form a Champions League-style event of his own if he could find enough players to go with him.
World Snooker boss Barry Hearn called it a "cranky scheme" on Monday, while Judd Trump said his rival was "living on a different planet".
O'Sullivan rowed back a little on Monday, saying he preferred to remain on World Snooker's tour but wants "tweaks" to things, such as a schedule fairer on leading players and a different way of allocating ranking points.
"As the biggest draw in the game, what he says counts and it matters to the public, the players and World Snooker. Ronnie could be such a power for good in snooker if he wanted to be," said Murphy, who leads the WPBSA Players Commission.
"I know he's been invited to get involved with the Players Commission, he's welcome to come to any meeting the WPBSA has and I know the powers that be at World Snooker are keen to speak to him as well.
"We value his input and we'd love for him to get round a table and come at us with some really good ideas. It'd be good to get them down on a bit of paper and discuss them professionally."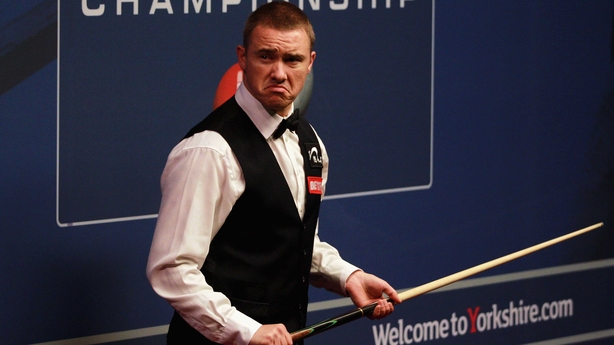 Seven-time world champion Stephen Hendry, retired since 2012, was a player O'Sullivan said would possibly star on notional tour.
"Ronnie mentioned to me the other day if there were any invitation events would I fancy playing," the Scot told the BBC.
"I said 'absolutely'. I already play on the Senior Tour so it's not like I don't play and I just said 'yeah, absolutely'. I had no idea about everything that was going to happen after it!"
O'Sullivan returns to action in the fourth round of the tournament on Wednesday.