Ken Doherty says the game of snooker won't miss Ronnie O'Sullivan all that much should he opt out of the world championship or drift away from the sport altogether.
O'Sullivan, who was defeated by Allen in the quarter-finals at Alexandra Palace last week, has said he will "probably" miss the 2018 World Championship in Sheffield unless the "terms and conditions" are right, suggesting he may film a television programme instead.
Speaking on Game On on RTÉ 2fm this evening, Doherty said snooker survived the decline of Alex Higgins and will thrive even is O'Sullivan abandons the sport.
And he stressed that the Rocket's mind should be focused on overhauling Stephen Hendry's record of five world championships and establishing himself as the best player of all-time.
"We take what Ronnie says with a pinch of salt. If he does go off (not compete in the world championship), I don't think the game will miss him that much.
"He is our talisman and he is a great talent. The best player who's ever played the game. But the game is bigger than any one person. When Alex Higgins petered out - and he was my hero - the game still went on. Because the game is bigger than anybody, like every sport.
"No one individual is bigger than the sport. It's the same for snooker. There was still record crowds there even though Ronnie went out. There was nobody asking for their money back or handing their tickets back thinking that he was going to be in the final again.
"If he's not at the world championship, it'll be his loss. If I was him, I'd be saying I want to get into the world championship, I want to try and catch Hendry's record of seven world championships and be recognised as the best player of all time. That's what I'd be doing.
"For him to go off and film for 'Discovery' around America, he can do that when he's old and he's retired. I wouldn't be doing that yet, he's got plenty of time."
Doherty's feelings were shared by the newly crowed Masters' champion, Antrim's Mark Allen.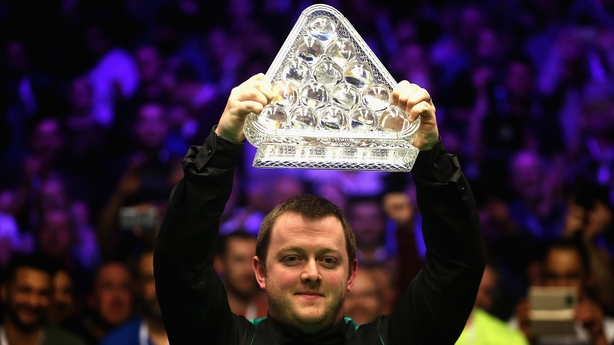 Speaking on the back of his Masters triumph over Kyren Wilson, Northern Irishman Allen expressed his admiration for O'Sullivan but said the sport will continue to progress with or without the 42-year-old.

"I think it's in safe hands anyway, the viewing figures are ridiculously high," Allen said.

"What Barry (World Snooker chairman, Hearn) is doing at the minute, selling out arenas all around the world, they sell out regardless of whether Ronnie's there.

"Being a player, I appreciate what Ronnie brings to the sport, he brings a bit of buzz around the venue and stuff and it's nice to know that when you're doing well in a tournament, Ronnie's in it.

"But snooker's definitely going to live on after Ronnie; there have been people in the past that you've probably thought, 'What's going to happen whenever they go?', the game moves on.

"We appreciate what Ronnie does but if he wants to not play any more then so be it."