World Snooker chairman Barry Hearn has denied Ronnie O'Sullivan's claims of bullying and intimidation, insisting comments from the five-times world champion are "unfounded" and "inaccurate".
O'Sullivan turned the tables on Hearn and his board on the second day of the Betfred World Championship in Sheffield, stating he had been left distressed by a letter from disciplinary chiefs after he criticised referee Terry Camilleri and swore at a press photographer during January's Masters.
However, Hearn refuted the claims, saying in a statement: "I personally take any accusation of 'bullying and intimidation' by me or World Snooker very seriously.
"I hope all parties can move on from this position."
"Unfounded accusations such as these are damaging to World Snooker's global reputation, as well as my own, and we will take whatever action is required to protect this reputation from such inaccurate comments.
"I hope all parties can move on from this position and concentrate on the brilliant entertainment provided by players at the Betfred World Championship."
O'Sullivan raised the familiar red flag of a retirement threat after defeating Gary Wilson 10-7 in his first-round match in Sheffield.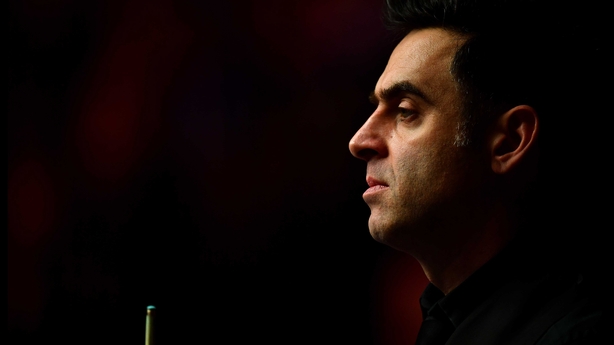 "I phoned Barry up four weeks ago and I said, 'Look Barry, I'm done with all you and your board of people'," O'Sullivan said.
"And I've got a very good friend of mine who said, 'Just let my lawyers deal with it'. I won't get involved with it because I'm not being bullied, I'm not having people doing that to me ever again.
"I like Barry but I'm not being intimidated or bullied any more.
"I've given 25 years of service to this game and I think I've given enough. Drop me out, I don't need you, you probably don't need me."
He continued: "I've had it for five, six, seven years, and I'm just done with it.
"It's not that important. I could go and do Big Brother, I could go and do I'm A Celebrity... Get Me Out Of Here, I could have a great life doing other stuff.
"This is something I do for love, but I'm not going to do it and have people trying to intimidate me and bully me."