Ken Doherty's bid to return to the World Championship got off to a solid start with a 10-4 win over Jason Weston.
On the 20th anniversary of Doherty's win at the Crucible, the Dubliner, who has fallen outside the top 64, negotiated the first-round qualifier with a comfortable win, which included a break of 108.
The 47-year-old will meet another Englishman, Ben Woollaston, on Monday in the penultimate qualifying round at Ponds Forge.
Doherty last featured in the sport's showpiece event in 2014. 
Meanwhile, Fergal O'Brien recorded a break of 130 in his 10-6 win over fellow Irish potter Gerard Greene.
Northern Ireland's Joe Swail had a 10-8 victory over Sanderson Lam.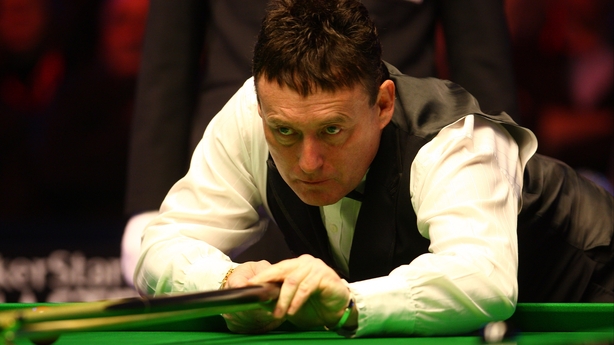 Meanwhile, Jimmy White is hoping snooker chiefs hand him a career lifeline with a tour wild card.
The 54-year-old Whirlwind will drop off the professio nal tour at the end of the season after falling in the first round of World Championship qualifying.
He lost 10-7 to Jack Lisowski on Friday, and faces a wait to learn whether he could have a helping hand back onto the circuit.
Two-year cards were offered to Steve Davis, Stephen Hendry and James Wattana in 2014, and supporters of White will be hoping the same applies to the six-time World Championship runner-up.
White wrote on Twitter: "Fingers crossed for the wildcard. Hit the ball really well and really fancy giving it another go x"
White would have received a wild card three years ago, but he avoided falling off the tour thanks to results of others at the Crucible.
The tour cards handed to Davis, Hendry and Wattana by World Snooker chairman Barry Hearn allowed them to make up numbers in qualifying for tournaments that were not fully subscribed.
Seven-time world champion Hendry did not take his up, while Davis attempted to qualify for the World Championship but missed out in 2015 and 2016 before retiring.
White last played at the Crucible in 2006, losing to David Gray in the first round.