Five-time world champion Ronnie O'Sullivan says that he still loves playing snooker, but believes the sport has lost prestige and he wouldn't recommend it as a career.
"Don't do it," he told RTE 2fm's Game on. "That's the advice I give to my son.
"I would say: 'put your gear away, go and take golf up, take tennis up. Stay away from this game.'
"It's a very solitary sport. A very technical/mental sport. It's a lot of hard work for maybe not massive rewards compared to motor-racing, tennis, golf, athletics."
Listen to the full interview below:
Snooker has lost audience share in the UK since 18.5 million people watched Denis Taylor's 1985 World Championship final victory over Steve Davis, still a record viewing figure for BBC2.
Despite surging interest in China, a growing tour schedule and increasing prize-money, 'The Rocket' believes it is still a poor relation in modern-day sport.
"The sport is not what it was in the 1980s," he said. "Maybe in another 20-30 years it could do another U-turn and be a leading sport but at the moment it's not really a leading sport.
"It kind of props up the other sports. In the 80s it was the sport to be in, now it's football, tennis, golf, athletics, motor-racing, boxing, rugby, cricket. 
"Snooker hardly gets any headlines now. People watch it because they love it but if you look at the viewing figures and sponsors, compared to other sports, you can see it's not the sport that it once was."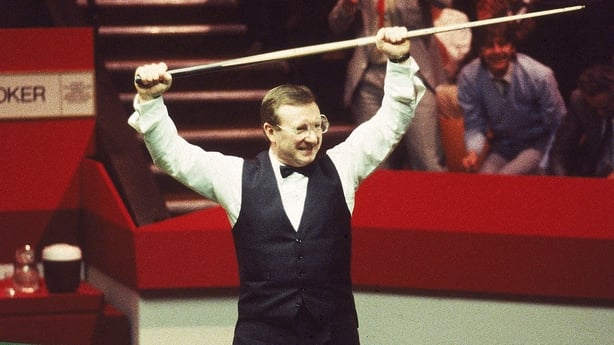 The 41-year-old has mulled early retirement from the game in the past but insists that he enjoys playing more now that his only focus is not winning tournaments.
"I love playing and competing. I'm probably not as driven as I was but I still enjoy it.
"I think I'm a very different character to say Steve Davis or Stephen Hendry. They were all about winning.
"I like to win but I enjoy playing. I've enjoyed my snooker more sometimes when I haven't won.
"What else would be doing on a Thursday afternoon than playing in York against Mark Selby. That's not a bad job."
"Every now and again I might be in the mood and I can put in a bit of extra work and I might win a tournament"
"I've been doing other stuff, (punditry for) Eurosport, a show in America, I've written a book. So I've just kept busy and I've enjoyed snooker more because I haven't put all my eggs in one basket.
"I could do punditry every day of the week for the next 10 years and be happy for 10 years, whereas snooker, I'd probably be happy for about three years of it.
"A lot of it's hard work, hard practice. At my age, you find it difficult to give everything to your sport.
"I don't want to give up but I also don't want to be killing myself either.
"I thought I'd find a happy medium and accept I'm probably not going to win as much as I used to, but every now and again I might be in the mood and I can put in a bit of extra work and I might win a tournament. But if not, I'm not that bothered."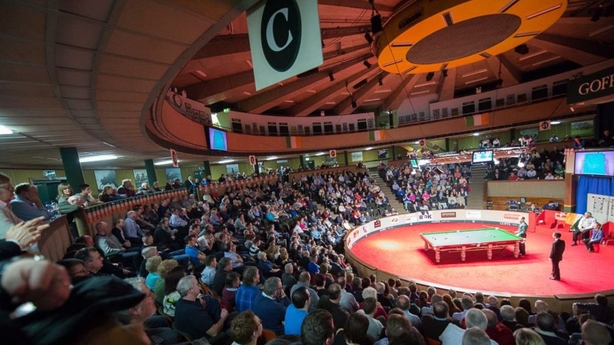 O'Sullivan will play on the English side against defending champions Ireland in the Dafabet Irish Legends Cup this weekend at Goffs, County Kildare.
In a rare team event for an individual sport, captain O'Sullivan will be joined by World No 1 Mark Selby, Kyren Wilson and Jimmy White in action against former world champion Ken Doherty, Mark Allen, Fergal O'Brien and Joe Swail in a Ryder Cup style singles and doubles format.
He says that Goffs, which hosted the now defunct Irish Masters tournament from 1978 to 2000 - is the best venue that he's ever played in.
"I'm really looking forward to it. It's a great venue, great atmosphere and crowd. Last year was fantastic, even though we lost.
"Goffs is probably the best venue that I've ever played in, so any opportunity to go back there and play, you'd bite someone's hand off for that.
"It's probably the only venue where the hairs stood up on the back of my neck.
"I'd never had that experience before. I was playing Ken (Doherty) in the final (in 1998) and it was a massive buzz. One of the most special moments I've felt in snooker."
We need your consent to load this YouTube contentWe use YouTube to manage extra content that can set cookies on your device and collect data about your activity. Please review their details and accept them to load the content.Manage Preferences