Ahead of this year's World Snooker Championships at the Crucible Theatre, we look back at some of the historical milestones and notable achievements that have embodied this spring sporting highlight. 
The fastest 147 maximum break in snooker history came at the World Championship and was achieved by Ronnie O'Sullivan in 1997. O'Sullivan made his perfect clearance in a bewilderingly rapid five minutes and 20 seconds, against Mick Price.
Promoters in Beijing have built a replica Crucible, as they make overtures to take the World Championship to China. Having been told the Crucible had a unique nature, the cheekily identical set-up could make China's case all the more persuasive in future. Sheffield has the tournament until at least 2017, and World Snooker chairman Barry Hearn has said he is keen for it to stay in the city beyond then.
There have been 10 maximum breaks in the televised stages of the World Championship. Stephen Hendry and O'Sullivan have each fired three 147s at the Crucible, with Cliff Thorburn, Jimmy White, Ali Carter and Mark Williams the other men to achieve the feat. Hendry made the most recent World Championship maximum, on day one of the 2012 tournament.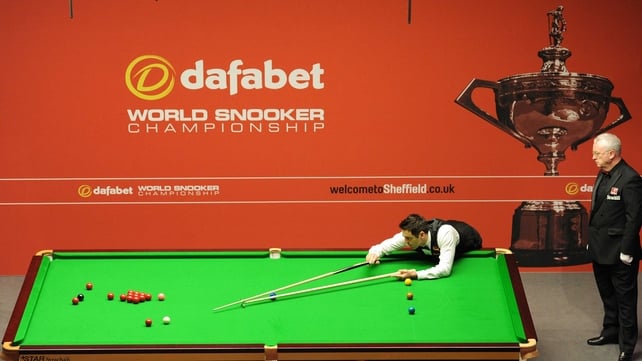 Scottish players have won 12 of the last 25 World Championship titles, with Hendry claiming a Crucible era record of seven (1990-92-93-94-95-96-99), John Higgins four (1998-2007-2009-2011) and Graeme Dott one (2006).
Derbyshire player Joe Davis was the first world champion in 1927 and won all 15 editions of the tournament he entered. His last title came in 1946 when he retired unbeaten from the World Championship.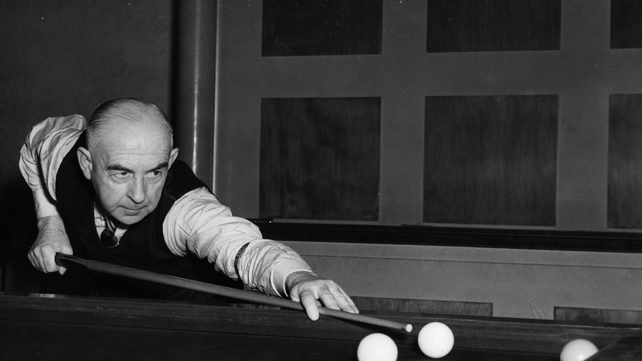 Only two players entered the 1931 World Championship. Tom Dennis, in whose pub the event was staged, lost 25-21 to Joe Davis.
Fred Davis, who won eight world titles, reached the 1978 semi-finals at the age of 64. Joe Davis, his brother, collapsed while watching the semi-final and died two months later.
The youngest world champion was Stephen Hendry in 1990. The Scot was just 21 when he beat Jimmy White 18-12.
Hendry was the youngest player to appear at the World Championship, having made his debut in 1986, until Belgian Luca Brecel broke his record in 2012 at the age of 17 years and 45 days.
In 2005 Shaun Murphy became the first player to come through qualifying and win the world title. Judd Trump almost matched him in 2011 but lost out to John Higgins in the final.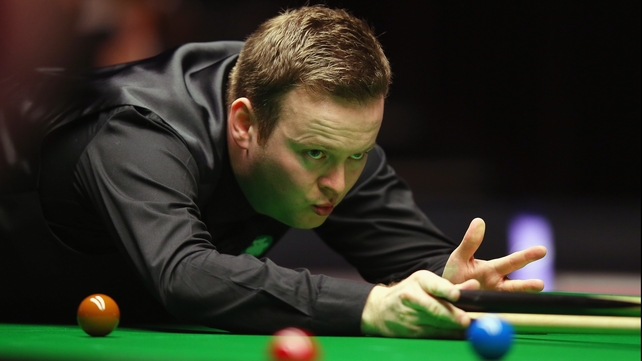 A British television audience of 18.5million watched Dennis Taylor beat Steve Davis on the final black in the 1985 final. It set a viewing record for BBC Two and a post-midnight record for all channels, both of which still stand. Viewing figures in China, particularly for Ding Junhui's matches, routinely dwarf that figure.
Jimmy White, Walter Donaldson and Fred Davis have each lost six finals - a record. White, unlike Donaldson and Davis, has never been a world champion.
There has been only one whitewash in a match at the World Championship. It came in the first round in 1992, when 62-year-old Australian Eddie Charlton was beaten 10-0 by defending champion John Parrott.
The Crucible Theatre has a maximum seating capacity of 980.
Ken Doherty is the only player to have won the amateur and professional world titles, registering his win in the unpaid ranks in 1989 before pocketing £210,000 for triumphing at the Crucible in 1997.