John Higgins is determined to cling to the coat-tails of Judd Trump for as long as possible but admits snooker's new world number one may be poised for a decade of dominance.
Trump has shot to the pinnacle of the sport after barely 18 months in the top 16, and begins the defence of his UK Championship title at the Barbican Centre in York tomorrow.
The 23-year-old Englishman starts against qualifier Mark Joyce, while Higgins battled past Michael Holt in his first-round match this afternoon, coming through 6-3 after taking the final three frames.
Trump and 37-year-old Higgins have each claimed major titles in China this season, and appear the players most likely to develop an era-defining rivalry.
Higgins may well not still be on tour in a decade's time, but for this season and several beyond the world number three intends to push Trump in a rivalry which could take snooker to new heights.
"He's obviously number one and he's got a chance of staying there for a while. He's a great talent," said Higgins, bidding to win a fourth UK title to add to his four world triumphs.
"If there was a rivalry that came out it would be great because it would mean I'm doing well.
"He's going to be at the top of the game for the next 10 years, easy, so it's up to myself to try to stay there and produce better form.
"Not being big-headed, but it will happen in more tournaments than not. If I put the work in, I'll come through and do pretty decent.
"I think I'm still good enough to compete for the next few years."
Higgins cannot understand the criticism Trump frequently gets, believing his exuberance to be an asset to snooker rather than the act of sabotage on tradition that some might suggest.
"I'm not suspicious at all. I played him in the 2011 World Championship final and I could tell then he was a special player," Higgins said.
"There are players maybe getting a bit of sour grapes because he's getting all the publicity just now, but that's obviously up to them.
"He plays a brand of snooker that we've not seen because he goes for a hell of a lot and he maybe hits them harder than anyone else."
Few players over the coming eight days in York will find the fluency Stephen Maguire showed after the interval in his opening match against Ireland's Fergal O'Brien.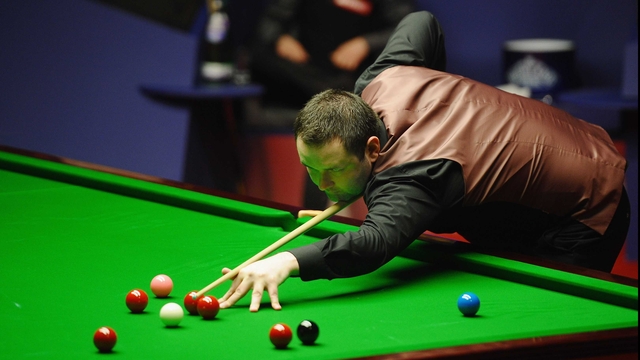 Glaswegian Maguire pinched the frame before the interval on a re-spotted black to go level at 2-2, but breaks of 102, 104 and 131, followed by a 70, saw him to a 6-2 victory.
"I've got three days until my next match. Who knows what's going to turn up on Tuesday night" Stephen Maguire
Maguire will tackle Premier League champion Stuart Bingham or UK Championship debutant Jack Lisowski in his next match on Tuesday.
He was relieved to have overcome 40-year-old O'Brien, a player who was threatening to make it a torrid afternoon for the 33-year-old Scot.
Maguire said: "I'm quite easily frustrated and I was getting that way, so I decided that I was going to go for everything at 2-2 because I felt lucky to be 2-2, and luckily everything went in.
"I'm not going to keep that form up, no chance, but if I play half as well then it's going to take someone playing really well to beat me.
"I've got three days until my next match. Who knows what's going to turn up on Tuesday night."
Australian Open champion Barry Hawkins came through a tough opening assignment against China's Liang Wenbo, the Kent man winning 6-4.
Liang's compatriot Ding Junhui lost by the same margin to Ryan Day of Wales.
"With the way my season's gone so far, I was under a lot of pressure coming here..." - Mark Selby
Two-time UK champion Ding has struggled all season and despite making a promising start against Day by taking the opening two frames he faded badly.
Day said: "It was nice to be in a position to win it and to hold it together."
Mark Selby, deposed at the top of the rankings by Trump last month and mired in a slump in form, has a slim chance of reclaiming the number one position this week.
The Leicester man made a tentative start against 21-year-old Welshman Michael White this evening but improved as the match went on and polished off a 6-3 win in style with a break of 105.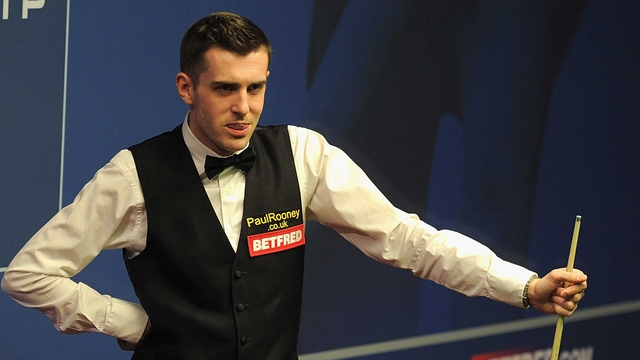 Selby said: "I think Michael played really well. With the way my season's gone so far, I was under a lot of pressure coming here for the first round so even though I didn't perform and make break after break I'm still happy with the win."