Kill 'Em All, Ride the Lightning, Vulgar Display of Power, Far Beyond Driven, the classic metal albums all lullabies to the ears of Andrew Porter.
One might think that it would be difficult to fall asleep to the angry screams of Pantera's beseechment for just Five Minutes Alone, or the thundering hooves of The Four Horsemen, who have come to take your life, as per Metallica.
Last week Porter's front row partner Finlay Bealham revealed the duo shared more than rugby teams and positions, that being a love of heavy metal music.
And speaking to reporters prior to today's Guinness Six Nations clash against Italy in Rome, it was the 27-year-old Dubliner's turn on Desert Island Discs.
"I can't remember what movie, but someone says basketball is like jazz...but rugby is very heavy metal in terms of the clattering you're doing to your body," says the Leinster player, who won his 50th cap in the win over France last time out.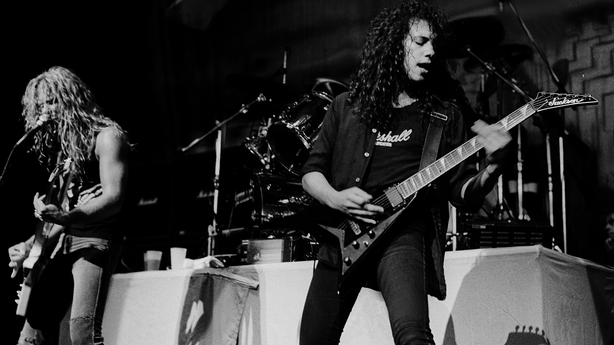 "It suits me, it's my type of game."
Elaborate.
"I listen to it going asleep. Ah, the classics. Pantera, Metallica. Anything."
So match-day prep.
"I have my own process on game day," he says.
"I try not to get into the heavier music too early because then I just get amped up too soon.
"I would listen to it on game-day. It's one of my processes and how I build into the hype of the game.
"Usually when we're getting on the bus, except sometimes it's a bit heavier than Metallica, it's a bit of death metal.
"I still have to go see [Rammstein]. They were supposed to come to Belfast two years ago but it got cancelled."
Unfortunately for Porter and Bealham, they don't get assigned to the decks that often.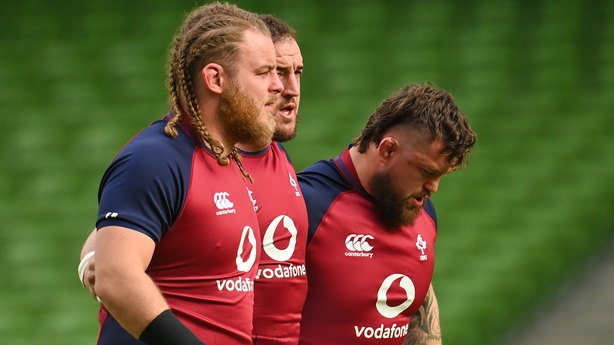 "I do that [headbanging] most days around here. I put it on the gym there the other day and within a minute it got turned off, probably less than a minute," he says. "I get reined in fairly quickly around here. I'm never really allowed go on tunes here.
"Some people like it … different strokes for different folks."
The resident DJs these days, who are maybe taking over from Cian Healy, are James Ryan and Tadhg Furlong.
Ryan, captain today in the absence of the injured Johnny Sexton, is more of a Purple Disco Machine man, while Furlong, also out with a calf issue today, gets to ramp it up too.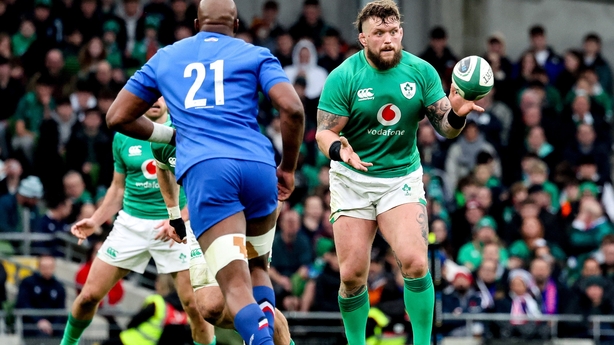 "Tadhg Furlong is very good for that," adds the heavily-inked Porter, who made his debut in 2017.
"He's very good for a few tunes before we go out for training. The jukebox, bringing the tunes. He's good for getting the energy up before training.
"Even though he's actually not training himself, he's still here working away himself. He's still putting in hard work to get back training. He's here and giving the lads a bit of energy, doing his rehab, so it's great having him around as well."
Porter also revealed that he can tee it up too. He's not currently a member of a golf club but that doesn't mean he can't swing it.
"When I'm asked to [I play], I don't get asked too often," he says.
"I'm actually a bit of a dark horse on the golf course. Lads don't think I'm good at golf and then I go out and surprise everyone.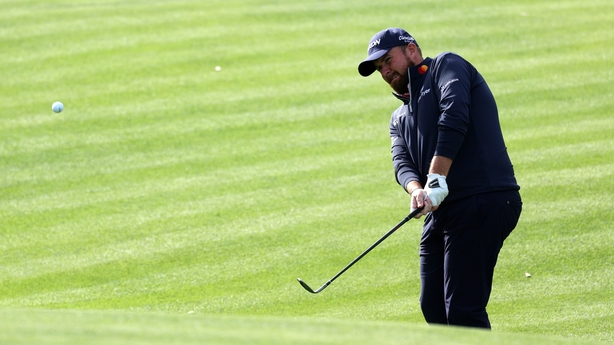 "I met Shane Lowry before. He came into camp after we beat New Zealand.
"He came into the Shelbourne and he's a great lad. He's a great man for sharing stories.
"Yeah definitely, he seemed dead interested [in rugby] and he was really looking to ask everyone questions about the game and how training is going."
And the answer to that question, as Ireland bid for a first title since 2018, is very good.
They are overwhelming favourites to beat Kieran Crowley's side this afternoon.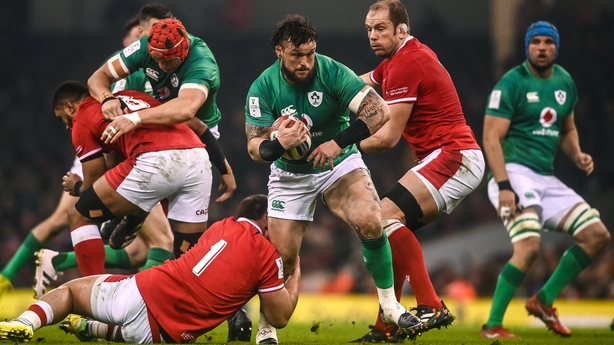 "Obviously, they are doing incredibly well this year," says the former St Andrew's College student.
"I know they haven't got the results they wanted, but you can see in their pack they are incredibly dangerous. In their set-piece especially, they've got an incredible amount of Treviso players playing for them.
"You have seen how well Treviso have been doing this season, they have taken a few big scalps. But yeah, they have evolved into this different team.
"They are more mobile and they are very dangerous in attack and they are very good in defence as well.
"They've been doing incredibly well in their set-piece as well this year, so we have really got to do our best this weekend."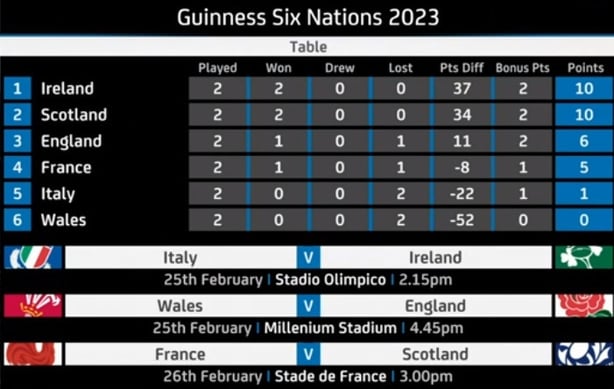 For the third round running Ireland are on the early shift and it's something that Porter likes.
"I really enjoy the early kick-offs, you get up and you're straight into, straight out of bed and you're nearly read for game-time," he says.
"There's nothing worse than late kick-offs and you're waiting around all day, sitting around, moping around the hotel waiting for the day to go.
"It's not 11 o'clock by the time you're getting out of the stadium, it's nice. I'd have them at 1pm if I could."
Listen to the RTÉ Rugby podcast on Apple Podcasts, Soundcloud, Spotify or wherever you get your podcasts.
We need your consent to load this YouTube contentWe use YouTube to manage extra content that can set cookies on your device and collect data about your activity. Please review their details and accept them to load the content.Manage Preferences
Watch live coverage of Italy v Ireland (2.15pm) on RTÉ2 and RTÉ Player, follow our live blog on RTÉ.ie/Sport and the RTÉ News app, or listen to live commentary on RTÉ Radio 1.
Watch live coverage of France v Scotland (Sunday, 3pm) on RTÉ2 and RTÉ Player.