Ireland full-back Rob Kearney says he completely understands why he was dropped for the England game but believed that his performances over the last 18 months might have kept him in the team.
The Leinster man was described by boss Joe Schmidt as a "bit rusty" and a lacklustre performance in the Pro14 against Scarlets in the week before the opening Six Nations game did him no favours.
That gave Schmidt a chance to start Robbie Henshaw at full-back but, with Ireland out-played all over the pitch, the Athlone man failed to make the desired impact in the 32-20 defeat.
A dead leg subsequently kept Henshaw, who normally plays in the centre, out of contention for the 22-13 over Scotland, where a recalled Kearney looked like he was out to prove a point.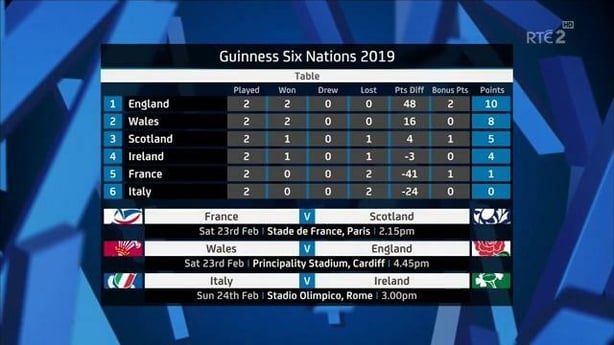 "You do sort of bank on what you've done for the team over the last 18 months," Kearney, quoted in the national newspapers, said.
"You know, last year was one of my best years in an Irish jersey for a long time. You do bank on that coming into play a little bit too.
"But, when you're on your couch at home watching on TV you're pretty helpless. For those 80 minutes you've got no control over what happens your future."
The Louth man has 88 international caps for Ireland and three Lions appearances, and will feel that he has done enough to retain his place against Italy on Sunday with an update on the fitness of Henshaw, Garry Ringrose (hamstring) and Chris Farrell (knee) due today or tomorrow.
A stand-out performer in last year's Six Nations win and in the victory over New Zealand, 32-year-old Kearney said he had a feeling that he was playing catch-up in the week before the Dublin clash with England, who are now favourites to take the title.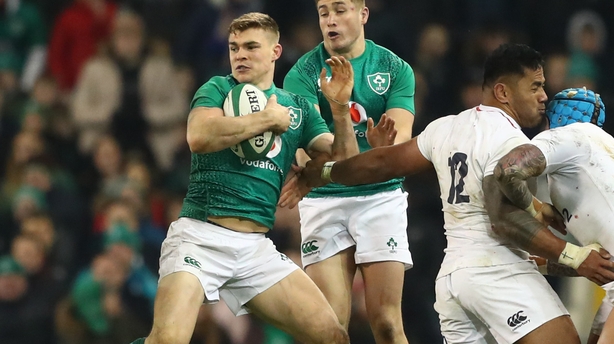 How did he feel watching the team play so poorly?
"It makes me feel better than if I was watching them and everything went perfectly for them," he said honestly.
"Of course you want the team to win and you want your mates to go well but you have to be a little bit selfish about it in terms of your own future.
"I want to be on the team - if I want to be picked on the team I'll have to be the best full-back out of everyone else. Ultimately that's what you're hoping comes out in the game.
"Myself and Robbie would be pretty close. It was a tricky one because I did want him to do well, but not too well.
"I did try to help him out a little bit and we went through some of the video stuff during the week. But, at the same time, when Saturday came around, I didn't want him to shoot it out of the park."
Provided they all report fit, who should start at full-back for @IrishRugby v @Federugby? #rterugby #ITAvIRE #SixNations2019

— RTÉ Sport (@RTEsport) February 18, 2019