Ireland are on a collision course with some rugby power-houses, in more ways than one.
The 2018 Six Nations champions know that should they finish in the top two of Pool A in the World Cup, a likely meeting with New Zealand or South Africa awaits.
England and Australia might lie further down the line but Ireland have big men standing in their way.
There shouldn't be any panic after a solitary defeat but Joe Schmidt conceded that the manner of the loss to England was a "reality check" with the World Cup in mind.
It wasn't just that Schmidt lost his first home Six Nations game to a fired up and hurting England, it's that they were beaten, bullied and bruised. Worryingly, they were second in the hunger department, too.
The win over New Zealand in November was rightly heralded as a statement victory, if nothing else for the fact it had never been done at home before.
But when Rory Best, the captain, comes out and describes the fixture as a "friendly", you know that the team know that a World Cup knock-out game is a completely different proposition.
If Ireland got to the final on 2 November they would more than likely face their third tier-one team in a 15 or 14-day spell. It's a world away from taking a scalp in the Aviva.
You get the sense from the Ireland management that the Six Nations title might be beyond them at this stage.
"We've done well in the Six Nations in the last five years so if it doesn't come to pass this year there is a big thing at the end of the year for us," said Schmidt after Ireland failed to pick up a bonus point in the win over Scotland.
If there was hope that France might restrict England to a four-point win, it was in vain.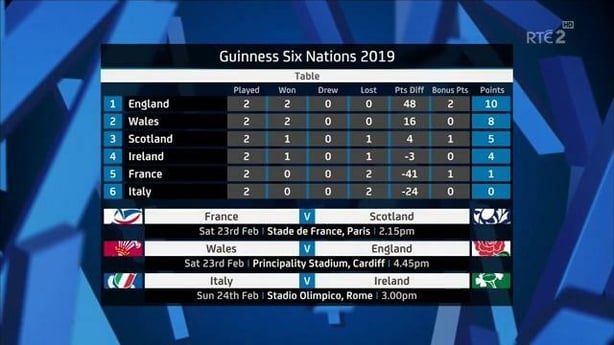 As it stands, England can afford to lose to Wales and still finish above Ireland; the Welsh are also well-placed in their own charge.
If not officially, the focus is now on Japan. Schmidt will balance up the risk of another defeat inflicting untold damage on confidence levels against the value of increasing the strength in depth of his squad, a famous goal since 2015.
In this light, Emmet Byrne's analysis on the RTÉ Rugby podcast was fascinating.
Since retiring from professional rugby in 2006 he has studied medicine and practices as a GP.
In assessing how the game has changed since his playing days, when he made nine international appearances as a prop, he outlined how Ireland compare to New Zealand, who, he says enjoy natural advantages in some, though not all, areas.
Since space has become more limited, the collision area has become more important. At elite level, the smallest margins decide the outcome.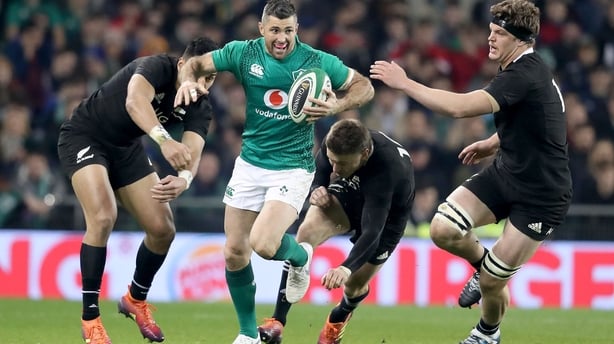 "There is a thing called natural selection where bigger men go in for bigger positions," the former Leinster player said.
"Since 1995 when [Jonah] Lomu was picked on the wing and drift defences couldn't deal with him they started using hard-up defences.
"It took a while for people to figure that out. Hard-up defences cut out time and space, which increased collisions, which means bigger men win collisions, hence natural selection towards bigger men.
"That's going to happen and these bigger men respond well in things like gyms and nutritional programmes etc.
"We can fix that but it's things like skills, organisation and patterns that are separating the teams now.
"The All Blacks are the best example because they are the best team over the course of any given period of time.
"They focus more on skills than they would on their base-line of absolute strength or absolute fitness.
"They are fit and strong but they understand you have to work within 20% of relative fitness and strength of any given opponent and then their skills become relevant.
"[Their gene pool] is an advantage.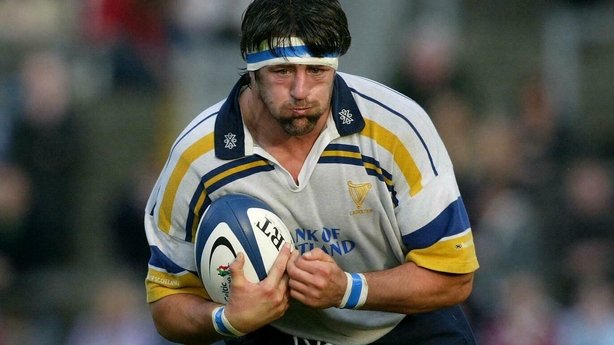 "If you put evolution on hold for 200,000 years we might catch up with them here... but they have a gene pool, because they do have, to some degree, the pick of the Polynesian islands and a lot of South Sea islanders within New Zealand itself that have genetics that make them that little [bit] bigger, more powerful, more adaptable to rugby.
"It doesn't help with conditioning, skills, strategy, all those other bits and pieces. It helps with one or two aspects of the game: speed and power.
"Ireland have to work a little bit harder for that but it's not a complete and utter blind advantage if you break it down.
"They don't have to put as much emphasis in the early years into the gym work so they can focus on the skills.
"These guys are handling the ball from four years of age and running around a field doing tag rugby. That's [cultural].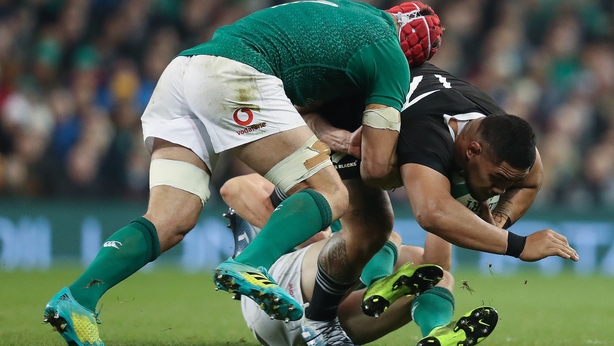 "In any physical sport if you are not within 20% of the relative strength of your opponent, your skill becomes irrelevant.
"And that's all New Zealand are worried about. They think, 'we need to get within a certain level of strength with these guys and then we can apply our skills'.
"Their skills are manifested from a young age that they don't have to think about execution of a skill under pressure, like the way some other teams do.
"That means that in that random environment where anything can happen in any given time you can devote more of your brain power and analysis of that random environment and less on the absolute execution of the skill where some people have to think about executing the skill and it takes away from that analysis.
"It's like a 32-bit machine playing a 16-bit machine in terms of execution on the field.
"In New Zealand, the culture is 24/7, over here it's a job, it's eight hours a day."
You can listen to the full podcast above, or on iTunes or Spotify