Rory Best played the final third of Ireland's triumphant RBS 6 Nations campaign in 2014 in "unbelievable discomfort" from a dislocated rib.
The Ireland hooker refused to let the injury derail his tournament: once he gauged that the problem would not limit his movement, he simply endured the pain.
The 34-year-old has a host of similar war stories from his 100 Test caps - and that is precisely why he has now racked up a staggering 50 consecutive Six Nations appearances.
"I remember the Championship win we had in 2014, I hurt my rib in training going into the last block of games," Ireland captain Best told Press Association sport.
"And I played the last two games, Italy and France away, I had just unbelievable discomfort, the thing just kept almost popping in and out.
"As long as I feel it's not going to be detrimental to the team or it's not going to cause a long-term injury, and it's not a risk, if it's a pain thing, then I'd keep going.
"Look, as long as I feel there's not going to be a moment when it comes to make a tackle and I can't do it because of a problem, then I would be fairly comfortable that I'm not going to let anyone down."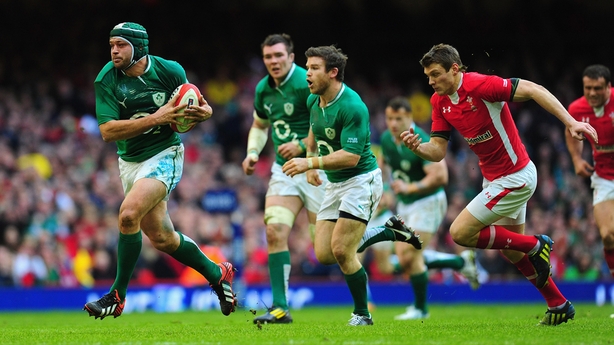 Ulster boss Les Kiss recently hailed the Ireland captain as one of the grittiest players he had ever seen, and Best admitted to taking quiet pleasure from that durability.
"It's the little things I think that players will take and be proud of when they look back," said Best.
"I'm definitely very proud of those 51 Six Nations caps for Ireland, and certainly the 50 in a row.
"I never set myself towards 50 in a row, but I was fairly aware that at one stage it was from 2007 onwards, I'd been on the pitch for every one.
"When you get to 2009, 2010, the number starts to become greater, and then you start to realise, 'I've played in every Six Nations game since 2007'.
"I've been fairly lucky in terms of injuries that are ones that have been niggles rather than big problems.
"Those are the kinds of things maybe not many people know about, but that I'm very proud of. It shows consistency, and to play at the top level for that period of time.
"We are well looked after in Ireland, and we're expected to perform with our provinces and in Tests, but along the way we get the odd weekend off mid-season, to refresh ourselves, which helps hugely.
"It's no coincidence that Ireland now have five centurions."
Ireland may need Best's resolve more than ever across this term's Six Nations, with experienced understudy Sean Cronin missing the tournament with hamstring trouble. Back-up hookers James Tracy and Niall Scannell offer huge future promise but boast just one cap between them.
Ireland head into the Six Nations still beaming from November's maiden win over New Zealand, and a 2016 clean sweep over the southern hemisphere's big three.
While Best will never forget leading Ireland to that first-ever win over the all Blacks in Chicago and reaching 100 caps, the homespun hooker still picks out less-heralded events as career highlights.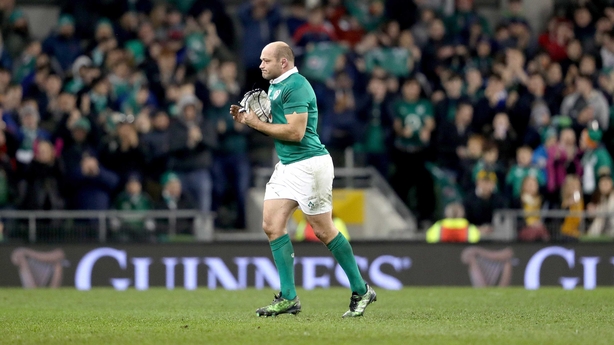 A neck injury almost threatened his career and should have sidelined him for an entire season in 2010.
Instead Best fought back inside five months in a recovery to underpin that stellar Six Nations appearance streak.
Just two weeks before making that year's Six Nations opener against Italy, Best turned out for home club Banbridge in a day tinged with emotion.
"There's no doubt playing for Banbridge that day will always be a highlight; that was a really special day," said Best.
"To pull on the jersey for the club I'd played a few senior games for back when I was 19 and hadn't really played for in six to eight years, was such a big thing.
"The support I got that day just meant so much.
"There's probably a lot of those little things that until I retire and have a proper think back through that I won't really know about.
"But certainly for me coming back from a lot of injuries, if I'm given a time-frame by surgeons, I always try to beat that.
"A lot of that is about mental capacity, and of course you need a little bit of luck in your healing. But if you put a positive attitude on enough things, you can change things around.
"That would be a lot of the way that I would like to play my career and how I would like to be known when I finish.
"Certainly that neck injury, at the start they said I would be out for the season.
"One of the first questions I asked was 'what would be the best-case scenario'?
"And the surgeon said 'look, if everything goes really well and if it's not too bad you could be looking at six months'.
"I then set about getting back and the day I played for Banbridge was almost five months to the day from the surgery.
"So little things like that, trying to push yourself back."